Insider Tips
Your Moraine Lake Summer Guide
It is no secret that Banff National Park is renowned for its sky scraping mountains, lush green forests, diverse wildlife, and picturesque blue lakes. If any of these are on your "must see" list, then we strongly suggest a trip to Moraine Lake where you can see all of the above in a single journey.
With new restrictions on public vehicles this year, the trip might take a bit more planning, but we have you covered! Read on to find out how to make the most of your Rocky Mountain adventure.
Hop on our Hotel Shuttle
One of the many perks to staying at Fairmont Chateau Lake Louise is our close proximity to Moraine Lake and our hotel guest-exclusive shuttle. Sit back and relax as you embark on the 14km journey from the hotel lobby directly to the shores of Moraine Lake.
How do you take advantage of these hotel exclusive services?
We have multiple departure times throughout the day, hotel departures begin at 9:00am and a last return shuttle at 4:30pm
Your departure and return journey are booked separately, allowing you the freedom to customize your Moraine Lake trip to suit your needs. Whether you are looking for a quick trip to take a few pictures, or a longer day hitting the trails surrounding Moraine Lake, know that we have the perfect trip option for you
Transit is only 30 minutes from the hotel to Moraine Lake's shoreline! This means that you can maximize the rest of your day without worrying about commuting traffic or finding parking nearby
Booking is easy through our online booking system! With just the click of a button you can register for available shuttles and have peace of mind that your spot is secured.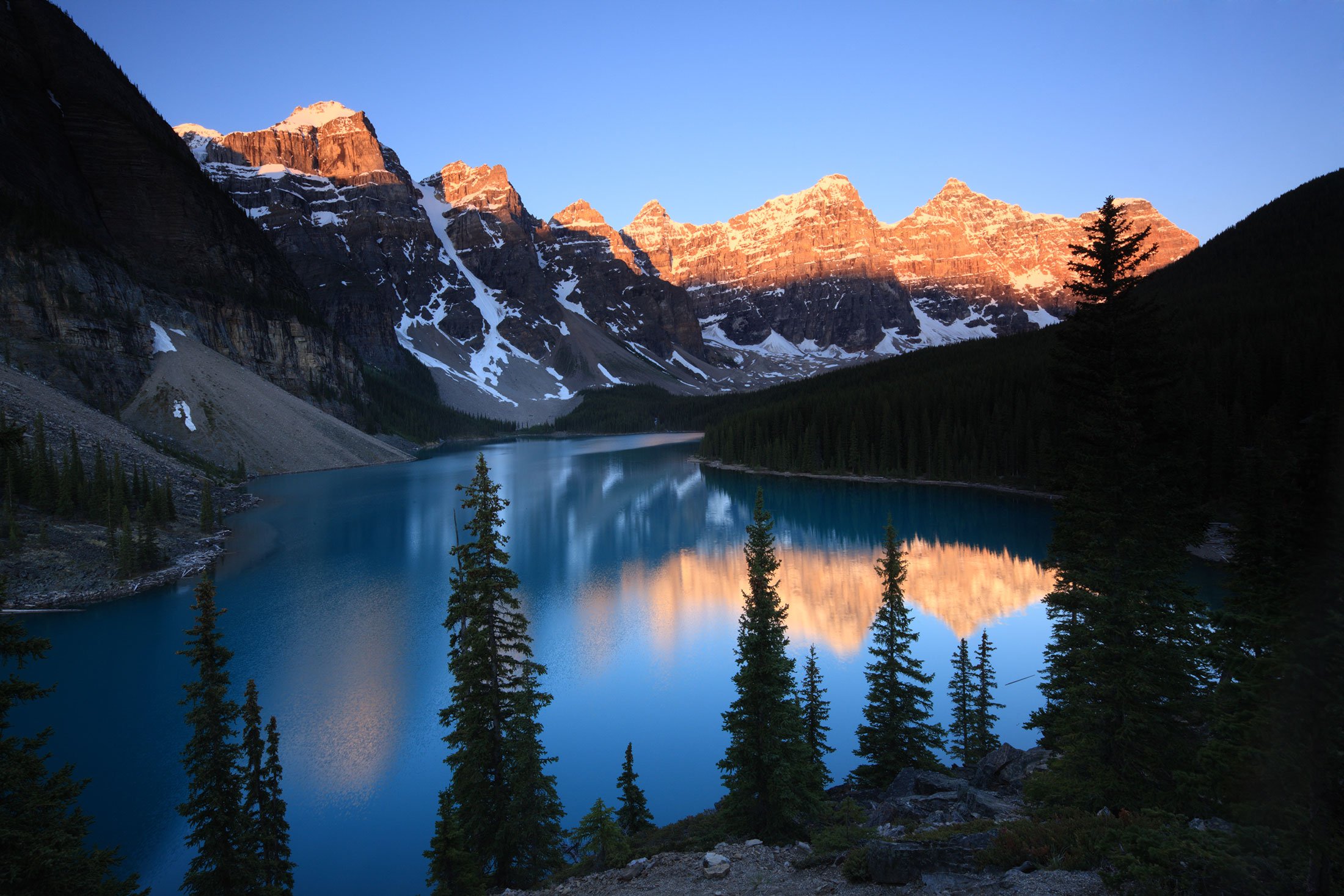 Wake up with the birds for a spectacular sunrise experience
Have you ever seen a postcard with a beautiful sunrise dancing across blue waters and thought, this is what paradise looks like? Well, you can witness that surreal moment in reality and create memories that will last a lifetime with our Sunrise Shuttle. We promise, you won't even remember the early alarm clock once you lay your eyes on this natural beauty.
What do you need to know?
This offer is exclusively for hotel guests
Booking ahead is important! We only have one shuttle a day, so it is important to make your reservation using our online booking system as soon as possible.
Your reservation includes your round trip journey. This is a "one-click and done" booking, freeing up time for you to focus on your other Banff National Park adventure planning
Pick up at Moraine Lake is 2 hours and 15 minutes after your Lake Louise departure, giving you plenty of time to scout out the perfect photo location, as well as put your phone away and have a moment of simple connection with the world around you (yes, you can do both!)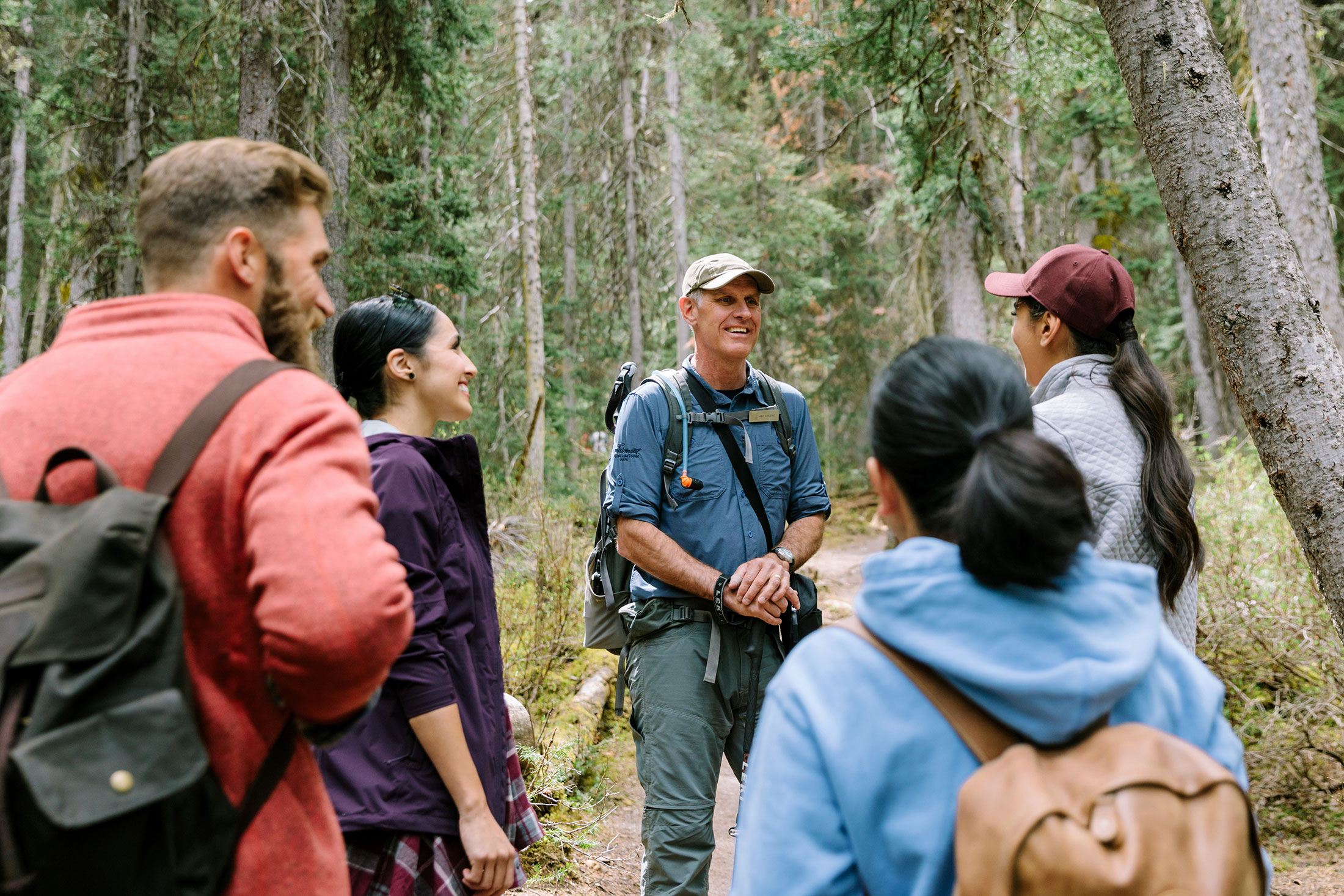 Step beyond the lake and into the mountains
Looking to see beyond the lakeshore, step away from the crowds, and marvel in some of Mother Nature's most serene landscapes? We suggest you sign up for one of our summer hikes, led by our Mountain Adventure Guides. With both half day and full day hikes available, we have something to fit any hiker's itinerary!
Starting at the shores of Moraine Lake, you have the opportunity to marvel at the crystal blue waters. From the shore, you will make your way up the trails on one of three magnificent hikes: our half day hike to Consolation Lakes or one of our two full-day hikes to Sentinel Pass or Eiffel Lake. With our Mountain Adventure Guide leading the way, you will have the opportunity to learn about the trails, the history of the area, and the local wildlife that call this region home.
These hikes are offered exclusively to our hotel guests, and with the click of a button on our online booking system you can secure your spot for the hike of a lifetime.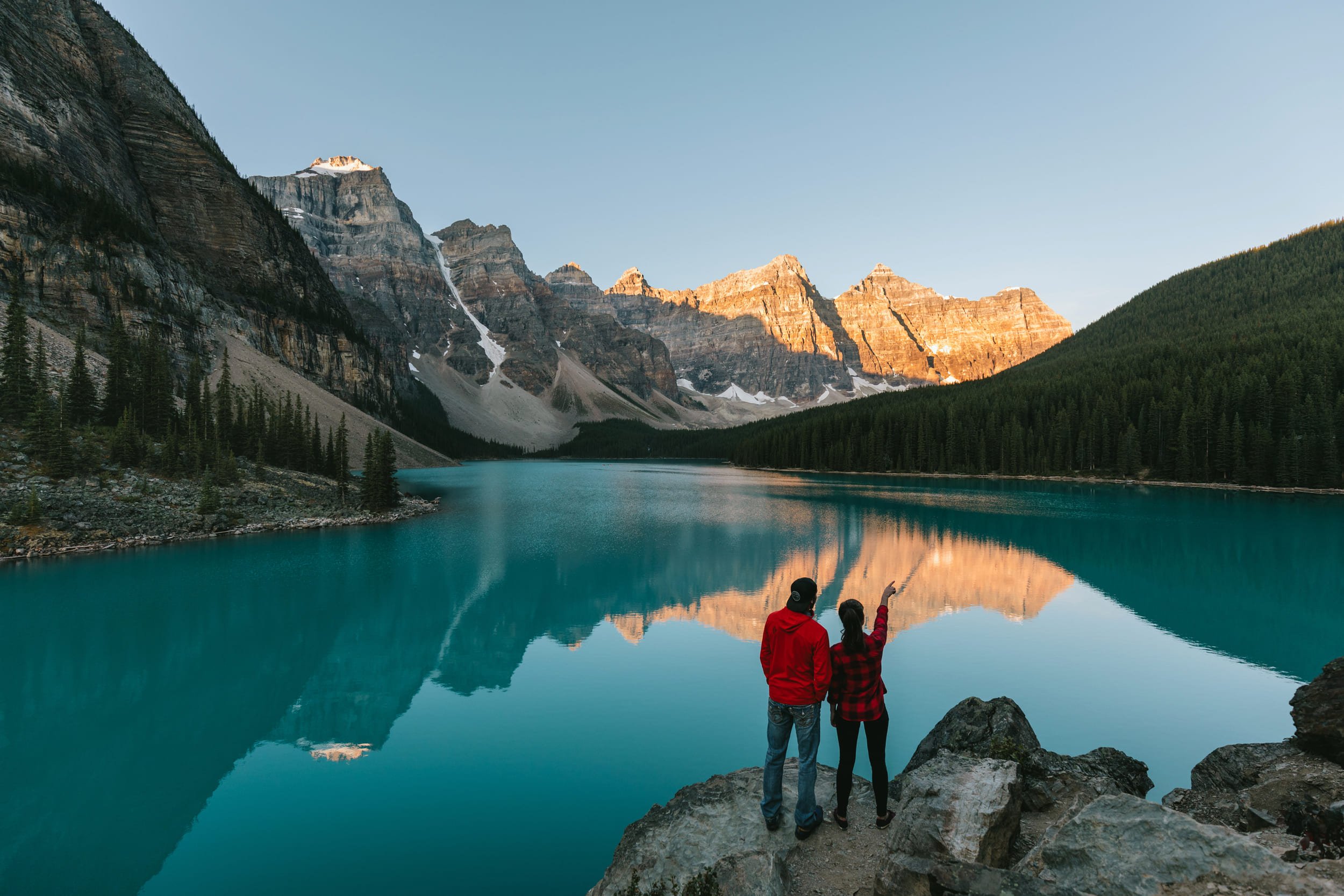 Parks Canada has you covered
Another easy and stress-free way to see the iconic shores of Moraine Lake is to reserve a shuttle ticket online and use the Park and Ride located at the Lake Louise Ski Resort.
A short drive from the hotel and at the base of our world famous ski hill, Parks Canada has set up an easy to use, easy to ride shuttle service. This service is open to the public, and with seats released in a rolling window, at 8 a.m. MDT two days prior to departure day, so be sure to check for tickets quickly! We recommend setting an alarm so you don't forget, and don't leave it to the last minute, reservations are required to hop on this shuttle.
As an added bonus, one ticket gives you the flexibility to see both Lake Louise and Moraine Lake. Leaving your car behind is the best way to reduce stress, and take in the scenery.
Insider tip: guests of Fairmont Chateau Lake Louise who book this shuttle can hop on at Lake Louise instead of driving down to the parking lot – a truly stress-free way to get to Moraine!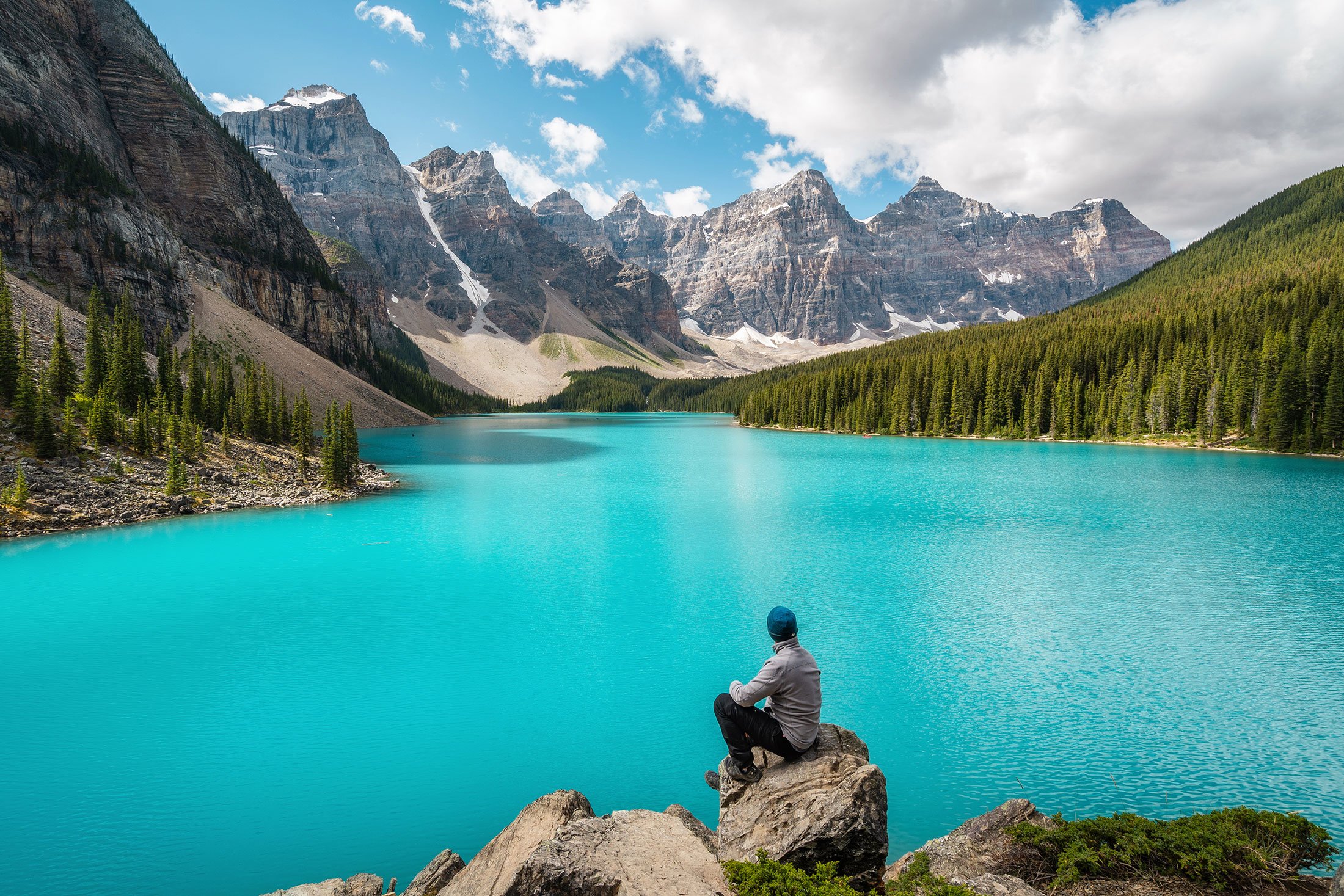 Moraine Lake is just one of the diverse range of activities you can do. From adrenaline-pumping adventures on the trails to cultural experiences and indulgent fine dining, there's something for everyone to enjoy in this magical mountain paradise. And with the Fairmont Chateau Lake Louise as your home base, you can expect top-notch amenities and personalized service throughout your stay.