Insider Tips
Five Reasons to Visit Lake Louise this Spring
Discover the Best of Spring in Lake Louise.
Thanks to the variety of activities and unmatched scenery offered, there's something for everyone in your family to enjoy. Whether Banff national Park is already on your destination list or you're looking for more mountain inspiration, we've compiled a list of our top 5 reasons to visit Lake Louise this spring.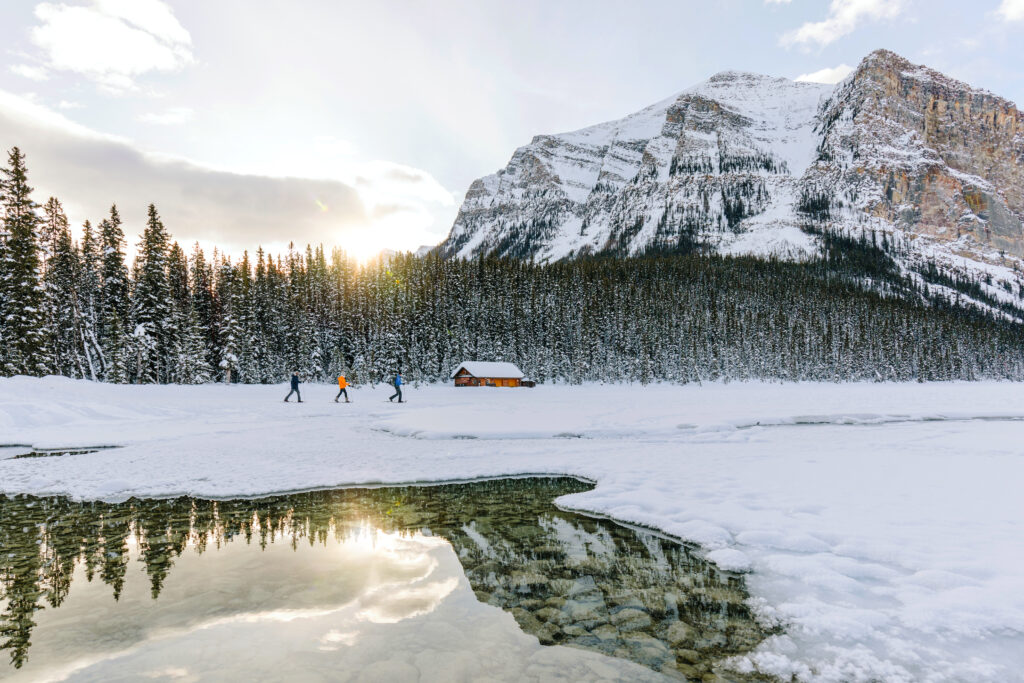 1. Take Advantage of the Long Ski Season.
The underrated springtime season kicks off in Banff National Park from mid-March, and it brings some of the mildest and most enjoyable conditions of the ski season. Whats not to love about needing fewer layers with average daytime temperatures around 8°C/46°F in April and 14°C/57°F in May. Not only that, but, Banff National Park's famously long ski season offers an excellent opportunity to experience all three local resorts: Mt Norquay, Banff Sunshine Village and The Lake Louise Ski Resort.
Just a 10 minute shuttle from our doors snow-seekers can explore one of the largest ski areas in Canada, The Lake Louise Ski Resort, until their season's last day on May 3rd.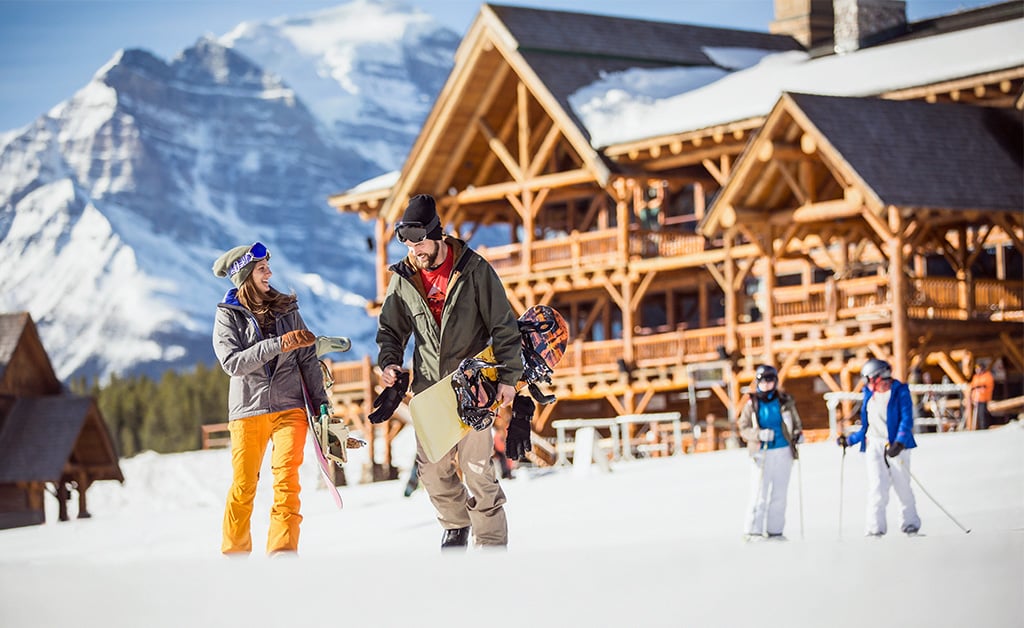 2. Après, Our Way.
It's long been known that après-ski is the best part of any ski day. The lazy, sun-soaked time of day when friends reunite over drinks to tell tales of the ski runs they have conquered. This spring, mix the delights of après and your favourite tipples with some fun and games. Whether you are bingo-mad, a trivia master, or an aspiring artist, head to our pop-up outdoor bar on the Lakeside Terrace. Regale the stories of your epic day, with a side of friendly banter as you challenge your crew to best you in one of our daily spring happenings activities.
3. How Do You Fondue?
Pay homage to Lake Louise's European mountaineering and guiding past with a visit to The Walliser Stube. This cozy alpine living room is the perfect spot to celebrate your mountain adventures and what better way to bring people closer together than with the warmth of melted cheese (or chocolate) fondue.
Tip: For the wine-lovers, you will surely find a new tipple to love or an old favourite to savour in our impressive floor-to-ceiling library of 500 vintages.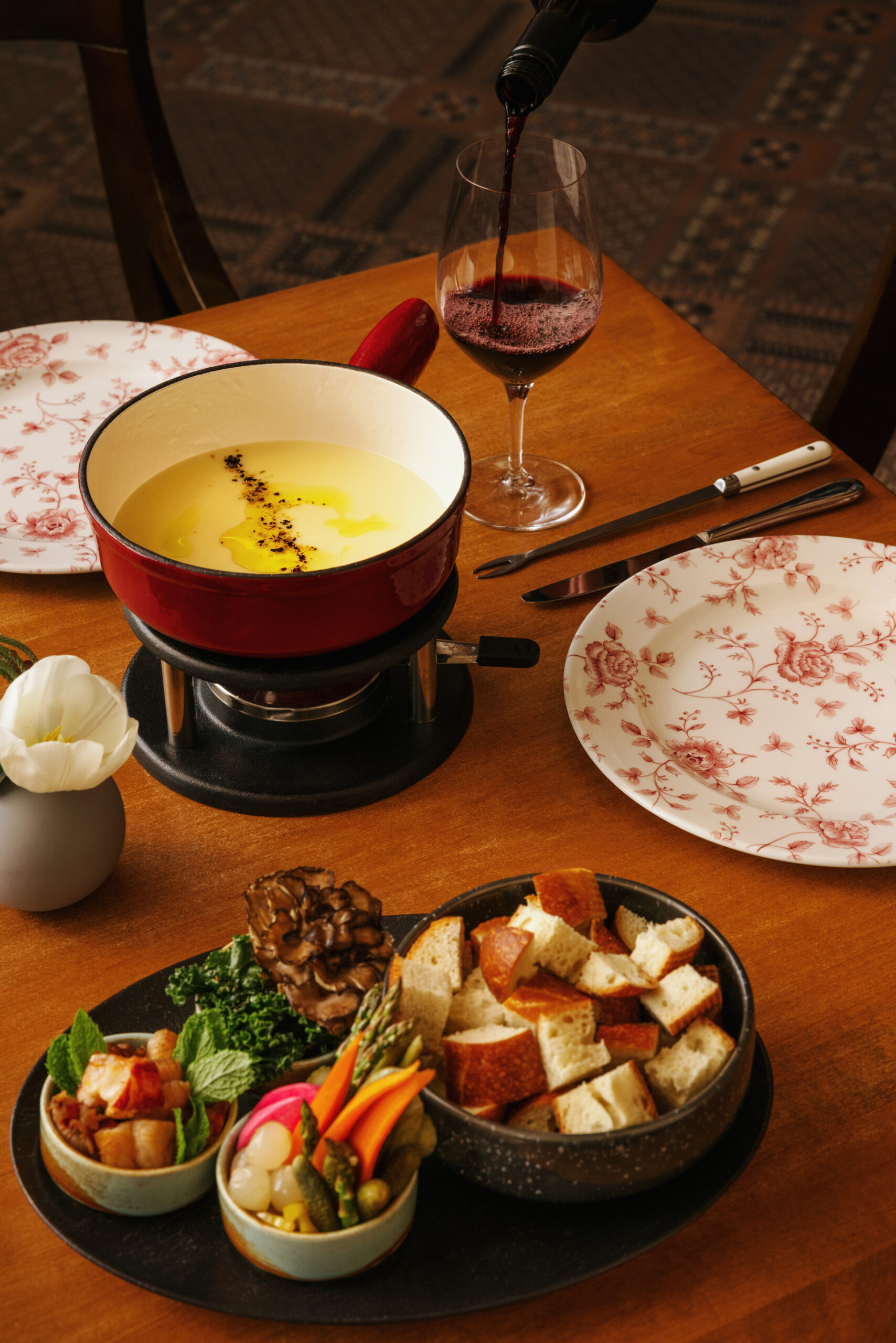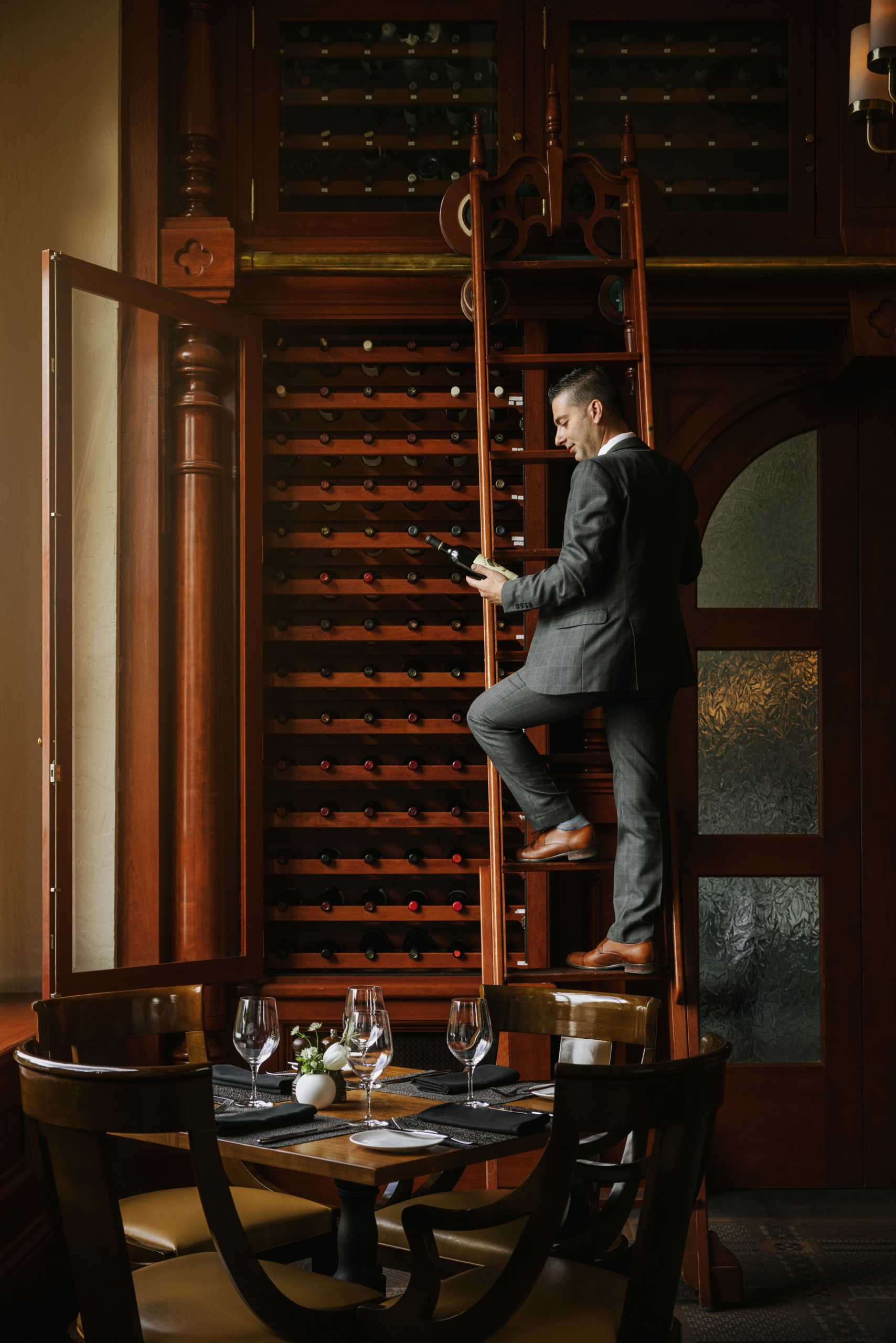 4. Wellness, Your Way
Spring is a time of transformation, growth and expansion and we can't think of a better locale to indulge in some much-needed self-care than Banff National Park to bring your wellbeing into greater focus. Whether you choose to join a fully immersive retreat, or opt for an 'a la carte' wellness approach, you can take advantage of the luxurious amenities on offer. From an indulging afternoon at the spa, a scheduled fitness class with our in-house instructor, or a quiet moment to reflect. Let us take care of you, while you're taking care of yourself.
5. Explore the Great Outdoors
If you have spent most of winter indoors, now is the time to go outside and play – even if it's not quite shorts and t-shirt weather yet! While Lake Louise is beginning to thaw, the safest place to walk and enjoy the fresh air and sunshine is from the beautiful Lakeshore Trail.
Tip: For the inside track on our wonderous backyard, book a tour with a Mountain Adventure Guide. They love to share their expert knowledge on the local wilderness and national park history.
---
Book your stay at Fairmont Chateau Lake Louise Now
Find the best deals to visit us at the best time of the year!