Planning Tips
Top 5 Hikes in Banff National Park This Summer
The snow has melted, the sun is shining and the local wildlife are wandering around after a long, cold winter – this can only mean one thing. Summer in the Canadian Rockies is almost here!
There are so many incredible summer activities in Lake Louise. Canoeing on glacier-fed lakes, scenic drives, patio hopping from Lakeview Lounge to Alpine Social, the list goes on. But hiking has to top the list as the most rewarding and enjoyable summer activities in the Rockies. Waking up with the sun, grabbing your mountain-top lunch from the deli, and hitting the heal-toe express straight to the peak of a mountain or wandering through a valley that has views for days.
Lake Louise is the perfect base camp for your hiking adventures because there are so many trails right at our doorstep. Looking for a new peak to conquer? I don't know if you've seen our backyard… but we have a few of those! Interested in a hike up to an alpine tea house? We have two! Would you rather take a peaceful walk into a valley with minimal elevation gain? Lake Louise has got you covered.
Here is our list of the best hikes in Banff National Park.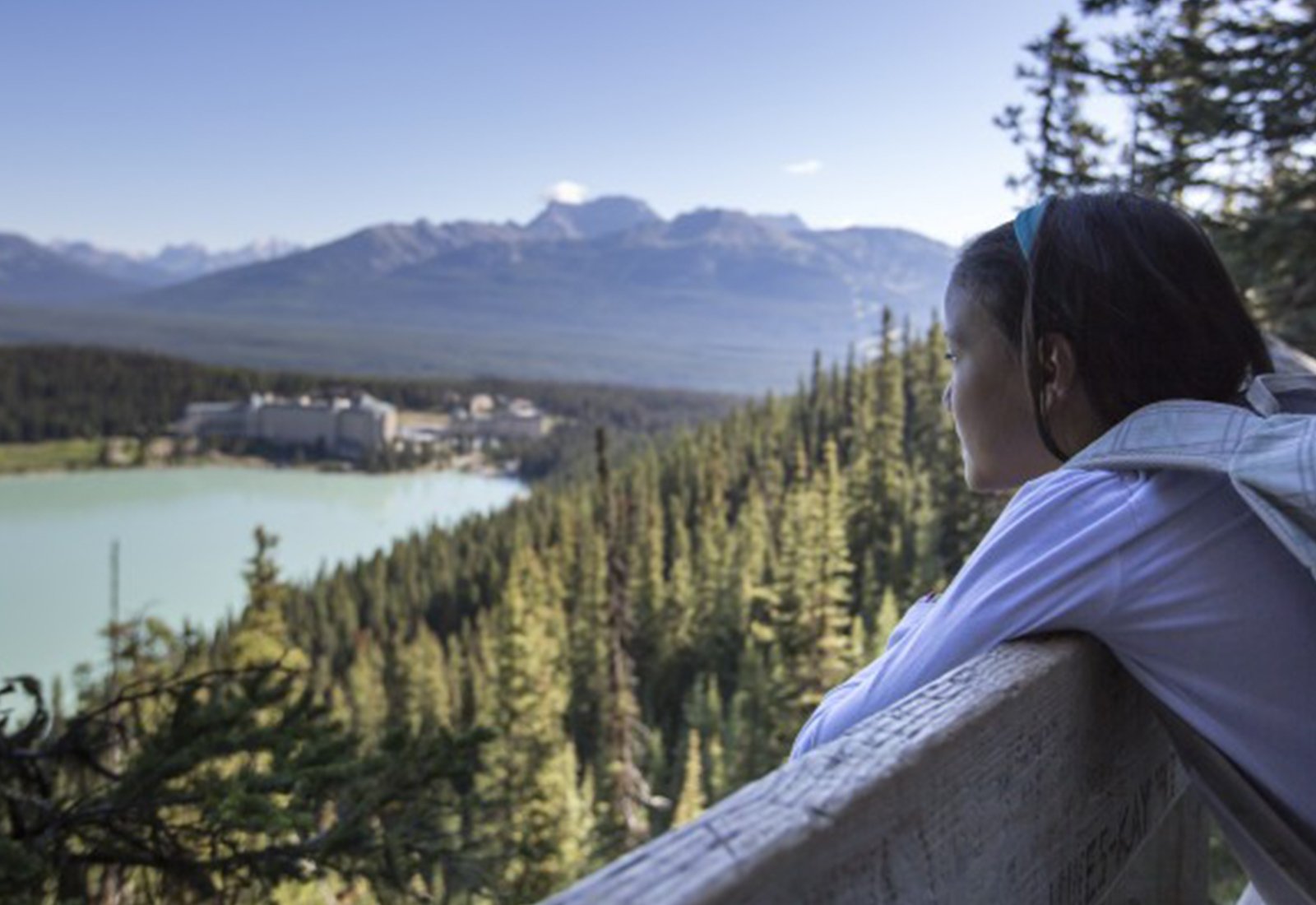 1. Lake Agnes & Plains of Six Glaciers Tea Houses
These are two of the most popular day hikes in the Lake Louise area, and for good reason. Both hikes are moderate difficulty and you get a big reward for making the trek. Both tea houses serve a selection of loose leaf teas, sandwiches and desserts. Is there anything better than finishing a hike, taking in the views, only to sit down and have someone bring you a steaming hot cuppa? We don't think so!
Find out more about the Lake Agnes Tea House and the Plain of Six Glaciers Tea House.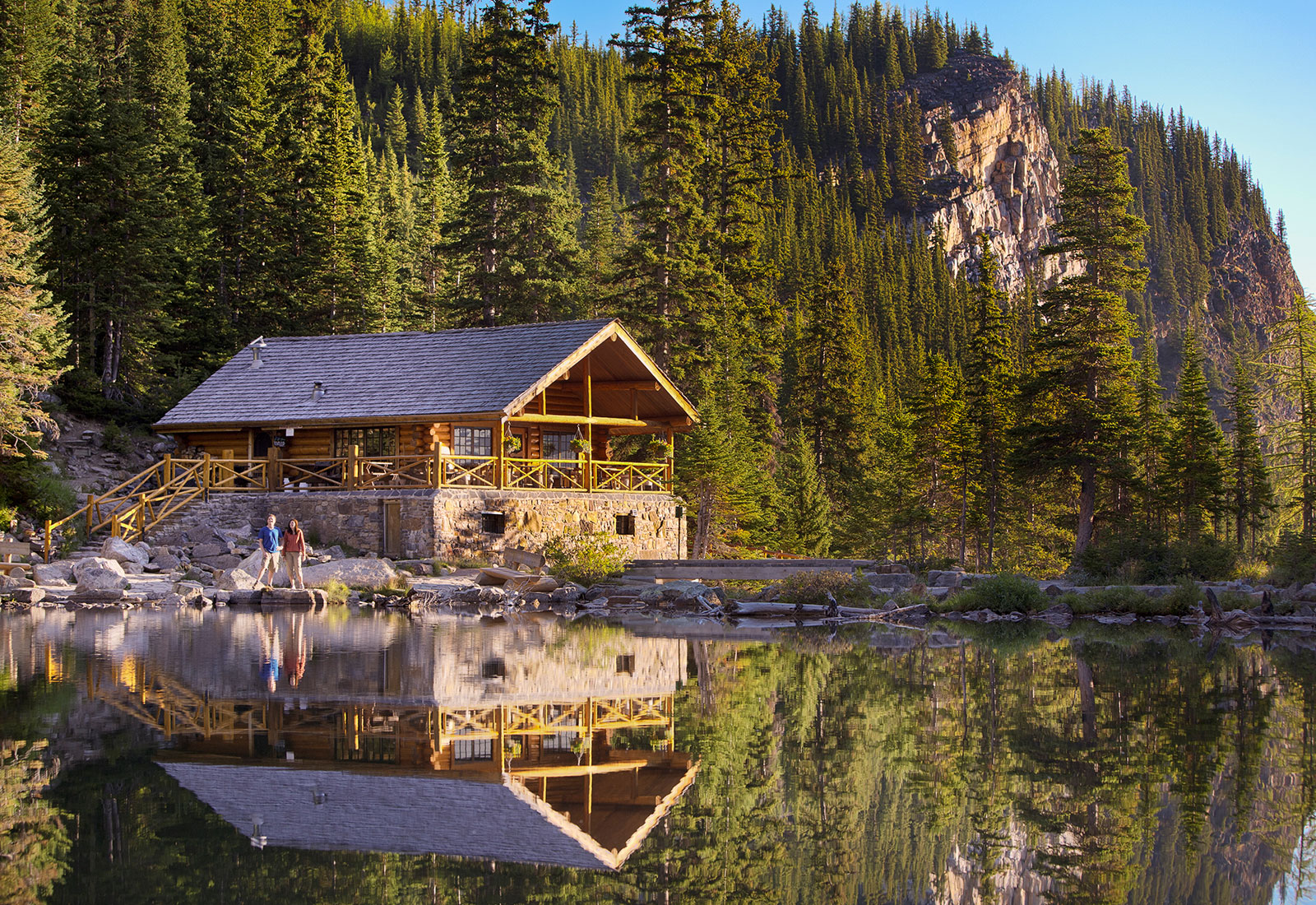 2. Saddleback Pass
Starting from the shores of Lake Louise, this trail climbs moderately to steeply at times and heads towards a pass between Mount Fairview and Saddle Peak. We recommend heading out with one of our accredited Mountain Adventure Guides to make the most of this hike. At the top, you'll stop at the "hidden guides viewpoint" for a snack while enjoying some of Banff's most spectacular views.
Learn more about Saddleback Pass and our Mountain Adventure Guides here.
3. Consolation Lakes
This hike starts at Moraine Lake, so already it's a two for one deal as far as views are concerned! As you wander through the forest you'll wind up at an alpine oasis. This is the perfect spot for a mountain picnic lunch while you take in the beauty of the mountains, valley and lake. Consolation Lakes is an easy hike with very little elevation, making it the perfect hike for kids.
See all the details on this family-friendly hike here.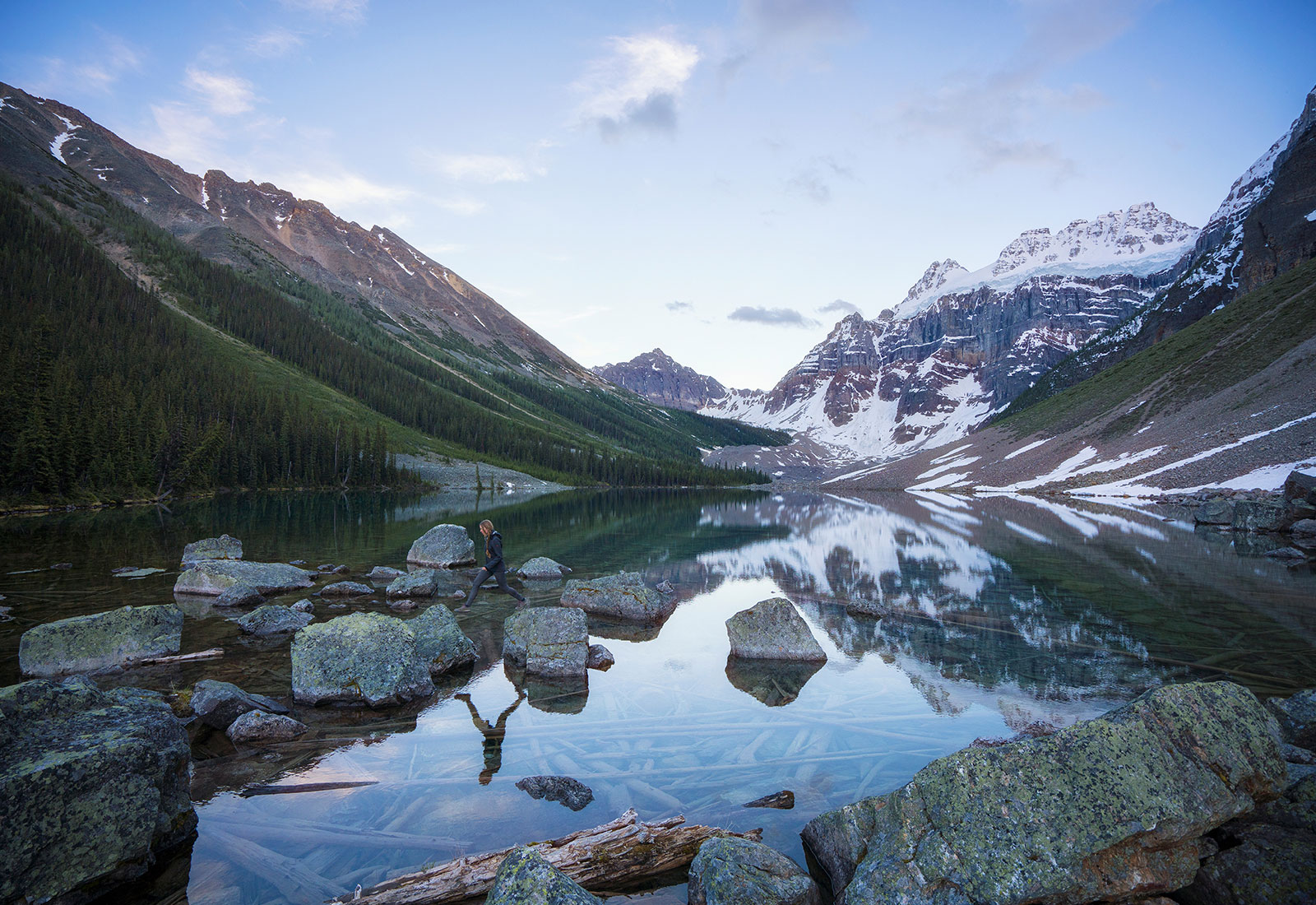 4. Mount Fairview
If you're looking for a peak to conquer that you can brag about to your friends – Mount Fairview is it. This hike takes you up the moderately steep Saddleback Pass trail and brings you up to the peak via numerous switchbacks. The views from the summit are some of the most Insta-worthy in all of Banff National Park. Spot Lake Louise down below and mountains as far as the eye can see. This hike is 8 km round trip and we recommend heading out with one of our Mountain Adventure Guides to have the best experience.
Learn more about Mount Fairview here.
5. Helen Lake
Helen Lake is a dream. Starting at the Helen Lake trail head just south of Bow Lake, this trail climbs upwards leading you to beautiful meadows, and the views just keep coming. You'll walk alongside glistening Helen Creek as it flows down the middle of the meadow towards the valley bottom. As you continue through the meadow you'll reach Helen Lake, which is the perfect spot to stop and take in all of the beauty.
See why this is one of the best hikes in Banff here.