Insider Tips
Why Ice Skating is at its Best in Lake Louise
Find your true winter spirit whilst gliding across the beautiful frozen waters of Lake Louise, a truly memorable experience whether it's your first time or your thousandth. Surrounded by the dramatic Victoria Glacier and snow capped Rocky Mountains, our icy stage is the perfect spot to test out your figure-skating skills, or channel your inner Wayne Gretzky with a game of hockey on Canada's most scenic ODR.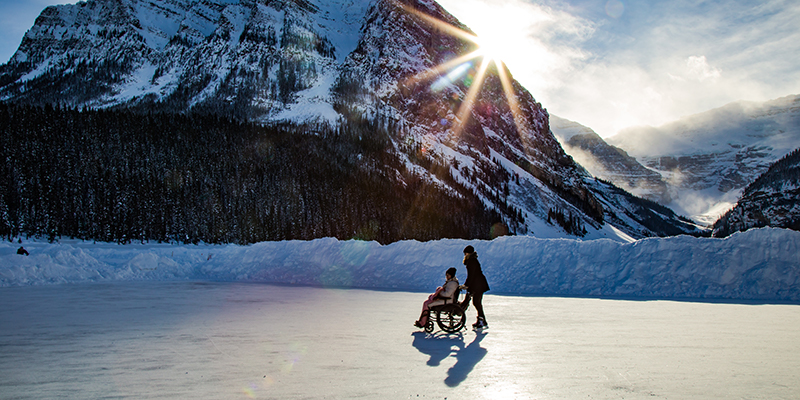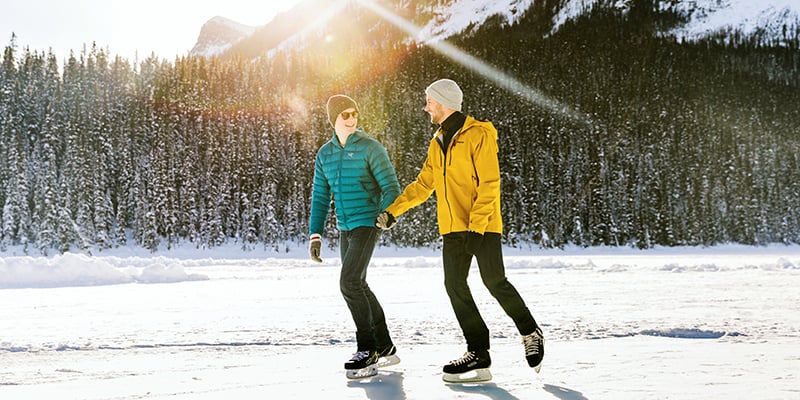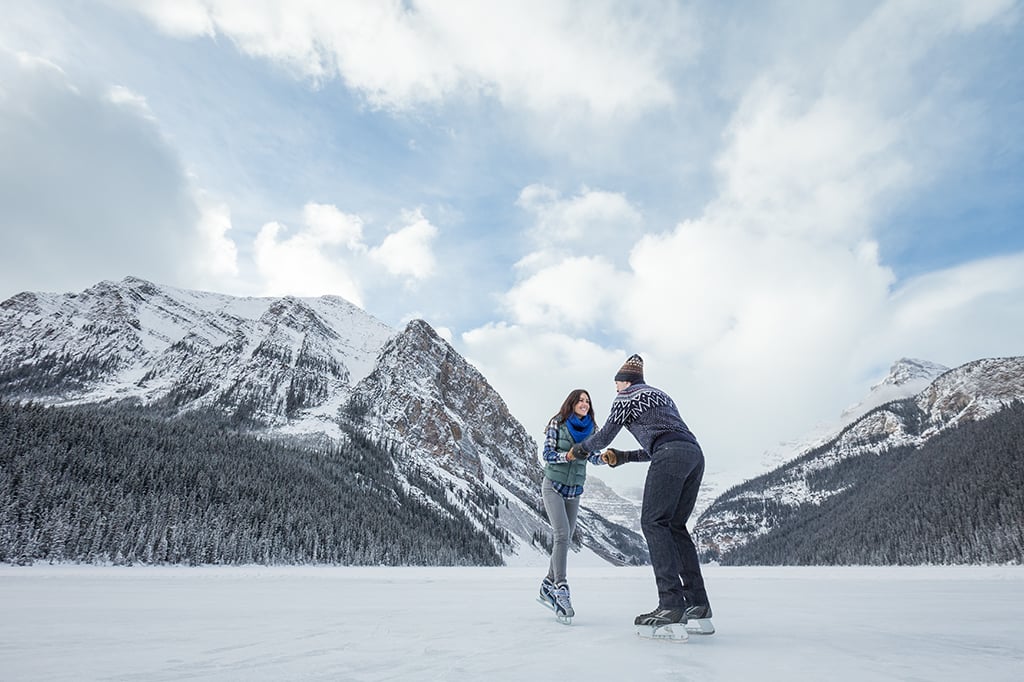 After those early winter temperature drop below freezing and the expansive waters of Lake Louise turn solid (typically in mid-December) the team at Fairmont Chateau Lake Louise get to work on making the most iconic outdoor ice rink in Canada. With scenery that offers a magical winter backdrop, there is no shortage of rosy-cheeked smiles on the ice.
The Lake Louise ice rinks are cleared daily of snowfall and flooded frequently to allow for optimum outdoor skating. Lit up for night skating, adventure seekers may enjoy the fresh mountain air and admire the shadows of the surrounding mountains. If you're up for an evening glide on Lake Louise, you will likely have the ice to yourself as peak times are usually between 9am – 6pm. Don't forget to stop and look up at the clear, awe-inspiring night sky.
Just a little magic.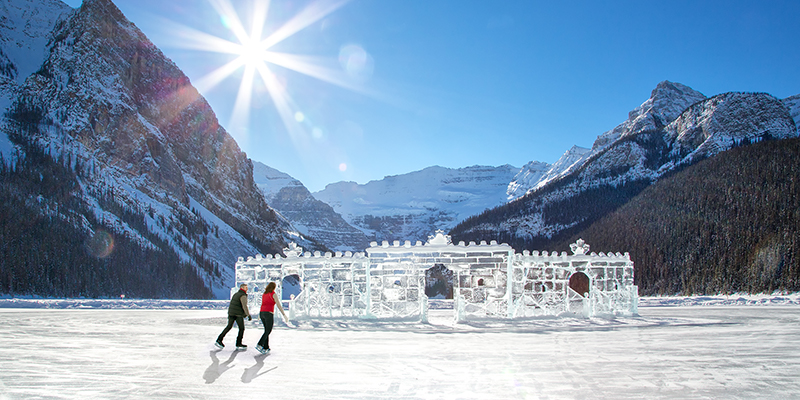 As part of the Ice Magic Festival, each year for the last 5 years, our team, with the help of Fire & Ice Creations, have designed and constructed an intricate ice castle, the highlight of the world's most spectacular rink. The ice castle uses over 50,000lbs of ice for its wintery show piece, weighing in at close to 300lbs per crystal clear block!
The castle is built directly on the frozen lake which needs to be at least 16-18 inches thick to support the show stopping piece.
"Pond" Hockey on Lake Louise.
Is there anything more Canadian than an impromptu game of Shinny on a freshly flooded ice rink? Come out to play with the cold winter air on your face, the sound of your blades on fresh ice and new found friends passing the puck around, all with the backdrop of the breathtaking Lake Louise. There is always a game of pick-up hockey happening at the Lake. Feel free to lace them up and join, or grab a hot chocolate from The Guides Pantry and just watch the action.
Need skates? We've got you covered.
Rent skates and more at Chateau Ski and Snow Rentals. Located near the lobby, by the entrance to the parkade, our rental shop offers an array of high performance equipment for all ages and abilities. Please note there are no advance reservations available for ice skates.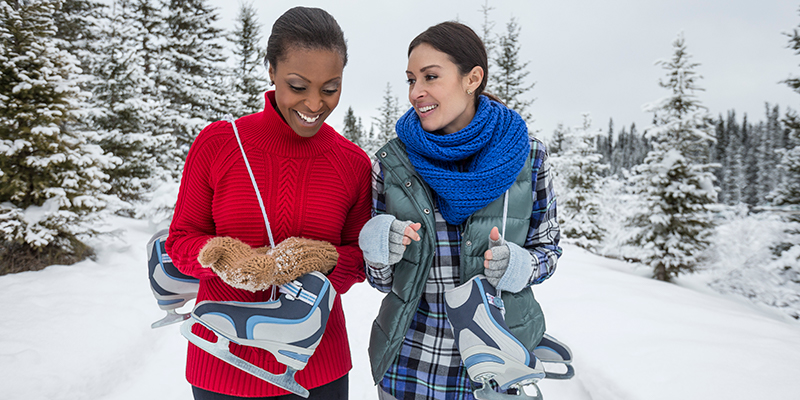 Hot Drinks on Ice.
When your nose is red and rosy and you are in need of a rest head over to the coolest bar in the Canadian Rockies, The Ice Bar. Feel your insides slowly thaw as you sip on our signature mulled wine or indulge in a Baileys spiked hot chocolate. Either way, you'll have a blast at the coolest hot spot in Lake Louise.
---
Book your stay at Fairmont Chateau Lake Louise Now
Find the best deals to visit us at the best time of the year!