Transformation in Lake Louise
We are excited to share that Fairmont Chateau Lake Louise is currently undergoing renovations to enhance your resort experience. These enhancements include the creation of a state-of-the-art eco-friendly Thermal Wellness Facility, upgrades to our Fairmont Spa facility, and improvements to our guest rooms. These improvements are part of our ongoing commitment to enhance the quality of our guest experience.
Please note, while renovations are in progress, our team is working diligently to minimize any disruption to your stay. Construction is from 8:00am – 6:00pm daily, however, resort facilities will not be impacted and remain open during this time. We appreciate your understanding and patience as we work to make Fairmont Chateau Lake Louise an even more exceptional destination.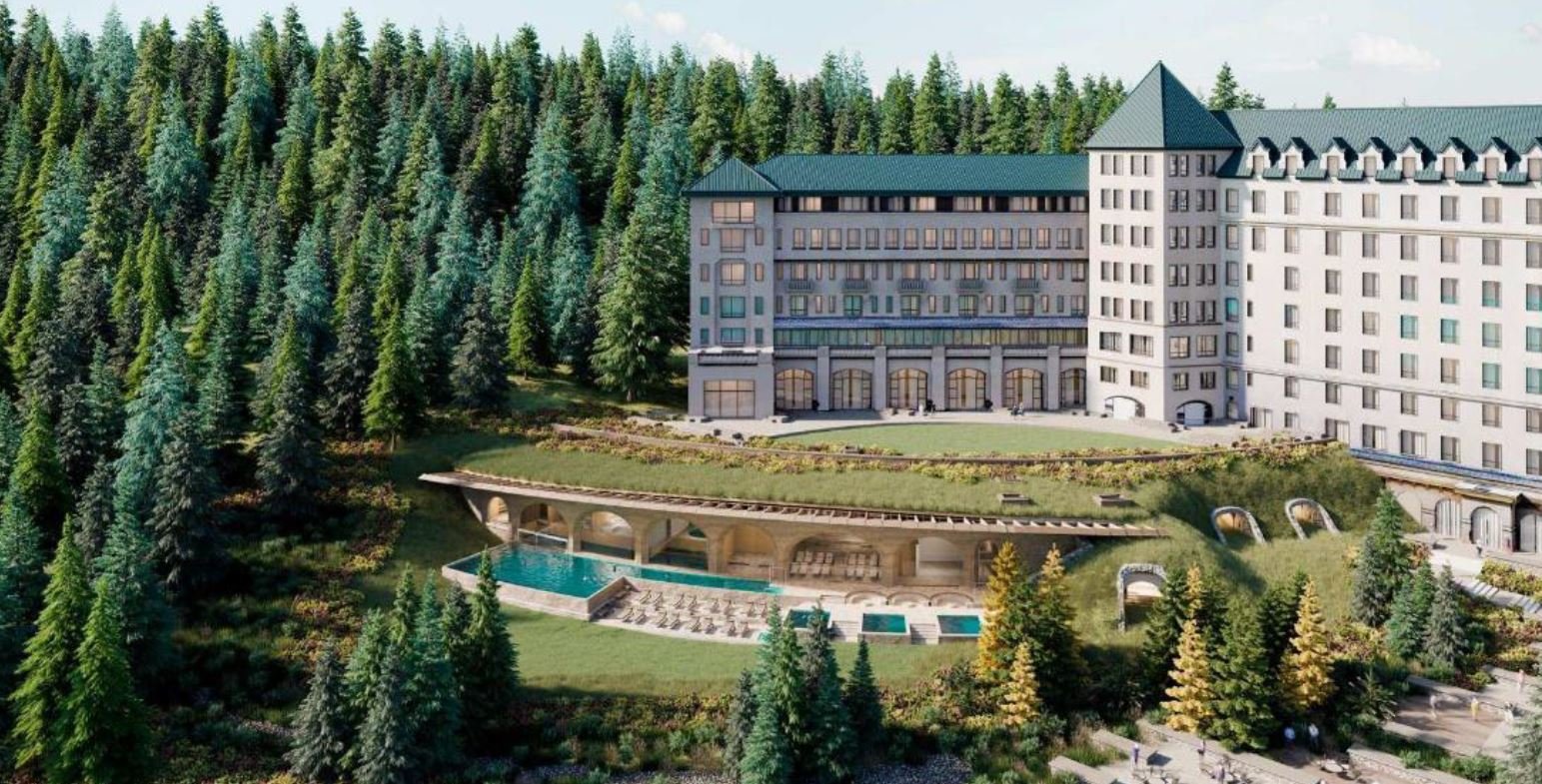 A new state-of-the-art, eco-friendly well-being thermal wellness facility (anticipated opening in early 2025) is undergoing construction at Fairmont Chateau Lake Louise, located on the site of the resort's former outdoor pool that closed in 1980. This new facility is poised to set a worldwide standard for guest experience, as well as with its low-impact design and construction. Sustainability is at the forefront of the design lead by Matteo Thun, a global architecture and design studio inspired by simplicity centered on human scale.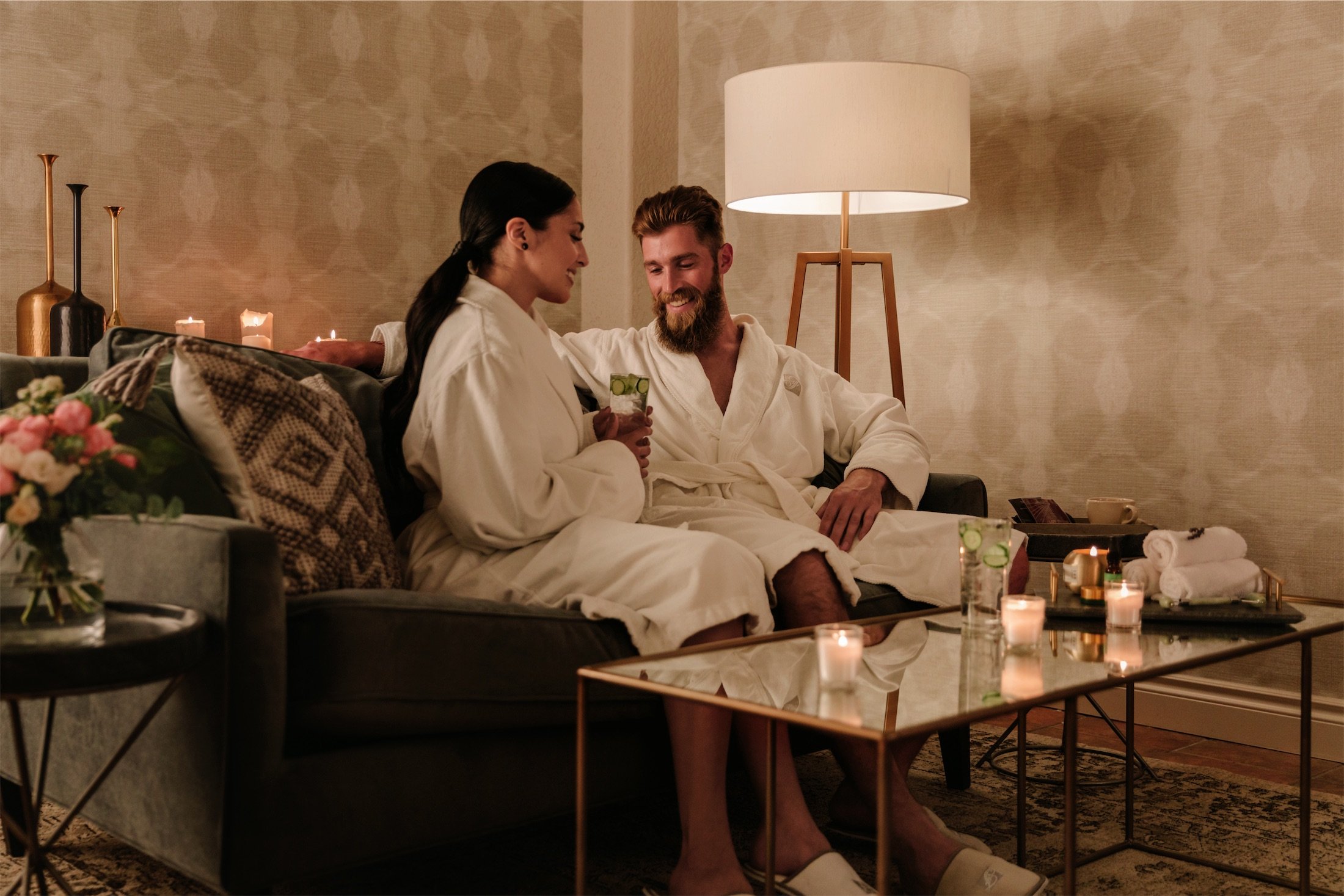 Inspired by the natural surroundings of Lake Louise and the Canadian Rockies, we bring you a sanctuary of well-being. A place of profound connection awaits to bring your body, mind and soul into balance.
Fairmont Spa : Nourished by Nature.
Rest assured, Fairmont Spa services will continue to be available to ensure exceptional wellness treatments from our temporary location, located on Level 1 (L) of the Mount Temple Wing.
We look forward to welcoming you to our beautifully renovated spa from February 2024 onwards.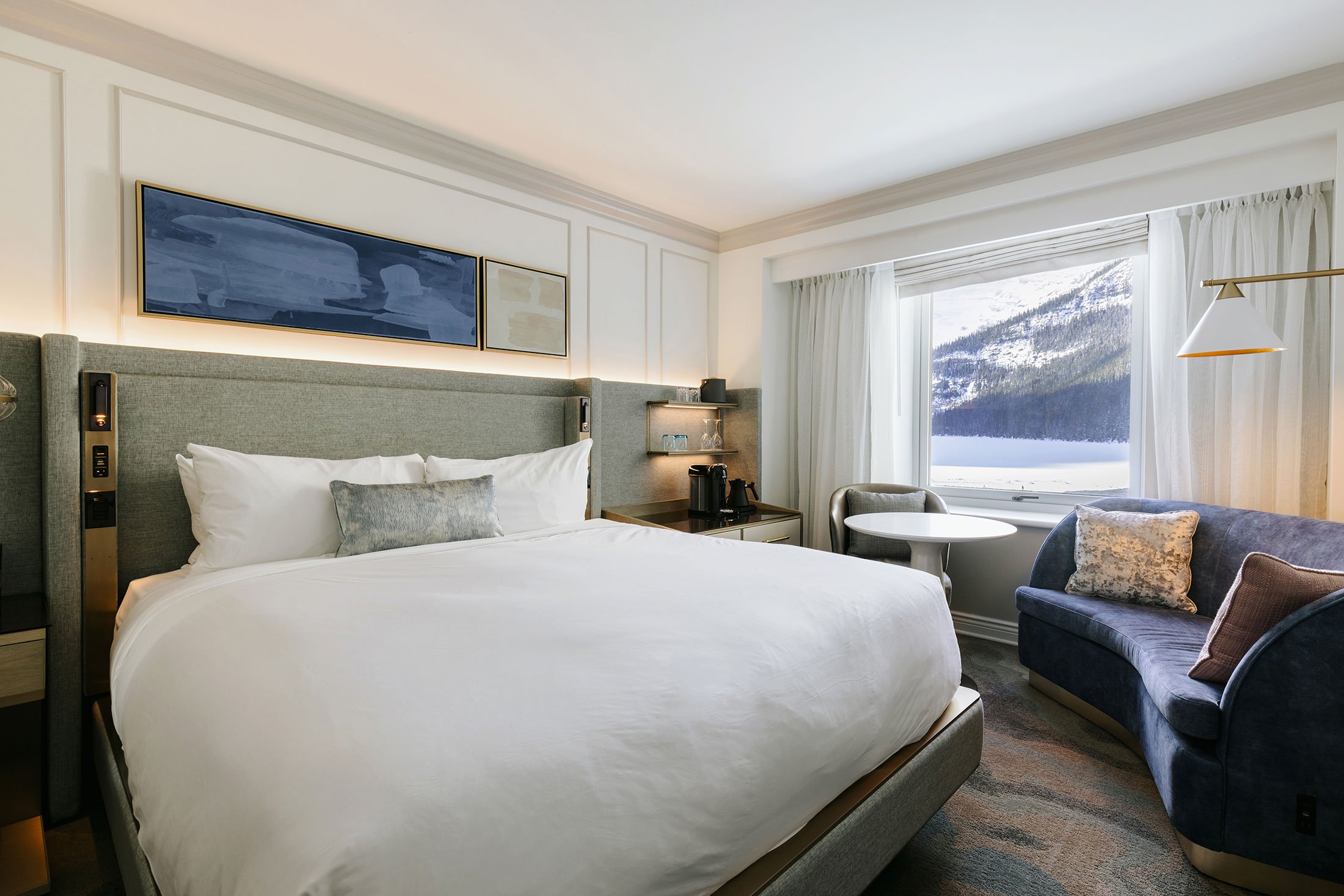 Starting this fall through to 2024, Fairmont Chateau Lake Louise will undergo an extensive room renovation. Guest rooms are being redesigned with a colour pallet inspired by the natural surroundings of Lake Louise. Plush furnishings, new lakeview picture windows, and rain-can showers round out this exciting project that is set to make Lake Louise the perfect home-away-from-home destination. At completion, all guest rooms at the chateau will feature air conditioning – a most 'cool' addition to all the exciting updates.