Mountain Adventure Program
Step into a world of adventure and exploration with the help of our experts. Our Mountain Adventure Guides are fully accredited hiking guides who provide valuable insight into the history of the area and share stories. The Mountain Adventure Program is offered to guests eight years and older. Let us show you around our incredible backyard.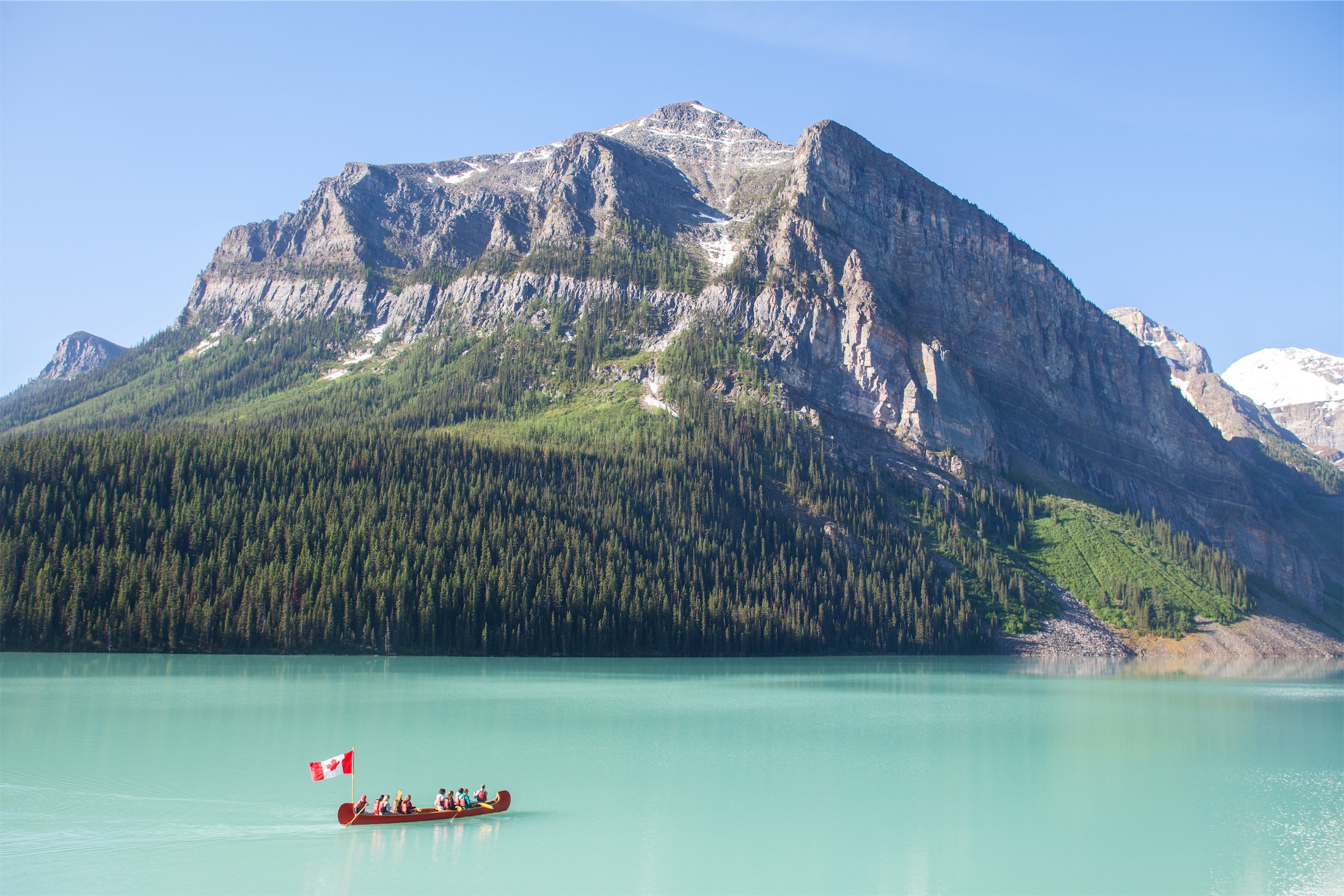 Voyageur Canoe Experience
Canoeing has been a historic way to experience the lake for over a century. Join one of our accredited professional guides as you paddle on our sparkling glacial lake from one of our 9 -14 passenger Voyageur Canoes. As you journey across the lake, your guide will share local stories about this world famous "Diamond in the Wilderness".
Join us for a casual stroll along the shore of Lake Louise. Take in the magnificent mountains around you, the brilliance of the lake and the overall beauty of Canada's first National Park. This walk is suitable for all abilities.
Distance: 4.0 km/2.4mi – No elevation
Durations: 2 hours
Elevation: No elevation
Distance: 4.0 km/2.4mi
Duration: 2 Hours
Join us for this short but moderately steep walk through a sub alpine forest of spruce and fir to beautiful views looking down on the Chateau, Lake Louise and mountains beyond. This trail begins on the lake shore and immediately wanders up hill. After our ascent to the viewpoint we will chat about how a five star hotel ended up in this magnificent six star landscape.
Elevation: 120m/400ft
Distance: 2.4km/1.4mi
Duration: 2 Hours
Spring is a time of transition in the mountains. Valley bottoms can be dry with some excellent walks while the high country can be blanketed in snow until June. Choose your own adventure from a spectacular drive with short walks or a moderate to strenuous hike. Hikes become available based on current conditions.
Wapta Falls – Distance: 4.8 km / 3mi Gain: 30m / 100ft
Johnston Canyon – Distance: 5.4 km / 3.4mi Gain: 135m / 440ft
Lake Agnes – Distance: 7 km / 4.2mi Gain: 385m / 1260ft.
Castle Lookout – Distance: 7.4 km / 4.6mi Gain: 535m / 1750ft
Duration: 3 – 4 hours
Have you ticked canoeing on the emerald green waters of Lake Louise off your bucket list? Paddle amongst world-class scenery and soak in views of the dramatic mountains and the Victoria Glacier. Canoe rentals are available at the Boathouse, located on the west shore of the lake. Canoe rentals are on a first come, first served basis. *Operating hours may vary. Please contact the concierge for current information.
Sunrise Canoe: 1.5 hours | Reservations Required | Closed for the season
Voyageur Canoe Experience: 1.5 hours | Reservations Required
For the insider track of our famous backyard, join one of our mountain guides on a half day or full day hike along one of our iconic trails.
Half Day Hikes: 3-4 hours
Consolation Lakes from Moraine Lake: 6km
Lake Agnes Teahouse: 7 km
Saddleback Pass: 7.4 km
Full Day Hikes: 5-7 hours
Plain of Six Glaciers: 14.5 km
Big Beehive: 10.2 km
Mt St Piran: 12 km
Helen Lake: 12 km
Larch Valley/Sentinel Pass from Moraine Lake: 12km
Eiffel Lake from Moraine Lake: 12km
Experience a memorable adventure with your family! Fully certified private guides take individuals or groups on customized excursions. These tours are only available on certain days of the week. Consult with the Concierge to create your perfect and unforgettable Canadian Rockies experience.
Marvel at stilled waterfalls and dazzling pillars of blue as you explore the surprising magic of this winter wonderland. Our day begins with a 30 minute drive to the trailhead located on the scenic Bow Valley Parkway. Transportation and ice cleats included. Parks Canada Covid-19 protocol advises Johnston Canyon visitors to wear masks anytime you come within 2 meters of someone not from your household. Due to potential overcrowding, Parks Canada reserves the right to close access without warning.
Elevation: 135m / 440ft
Distance: 5.4km / 3.4mi
Duration: 5 Hours
Secret spots and unique discoveries await us after dark. Journey into the woods on snowshoes and enter a world of stillness and mystery. If the skies are clear, we will take the time to show you some of the great constellations that wheel overhead: Cassiopeia, the Great Bear and Orion the Hunter. Snowshoes, poles, and head lamps are included.
Elevation: Trail Varies
Distance: Trail Varies
Duration: 2 Hours
Winter is king amid the peaks of Banff National Park. With an average annual snowfall of over 3m, this area is superb for trying this ancient and efficient mode of travel. If you can walk, you can snowshoe! After gearing up and being briefed on the basics, we will venture into the forest and look for signs of creatures that have adapted to the harsh winter conditions. Learn how to read the tracks of different animals. Snowshoes and poles included.
Elevation: Trail Varies
Distance: Trail Varies
Duration: 3 Hours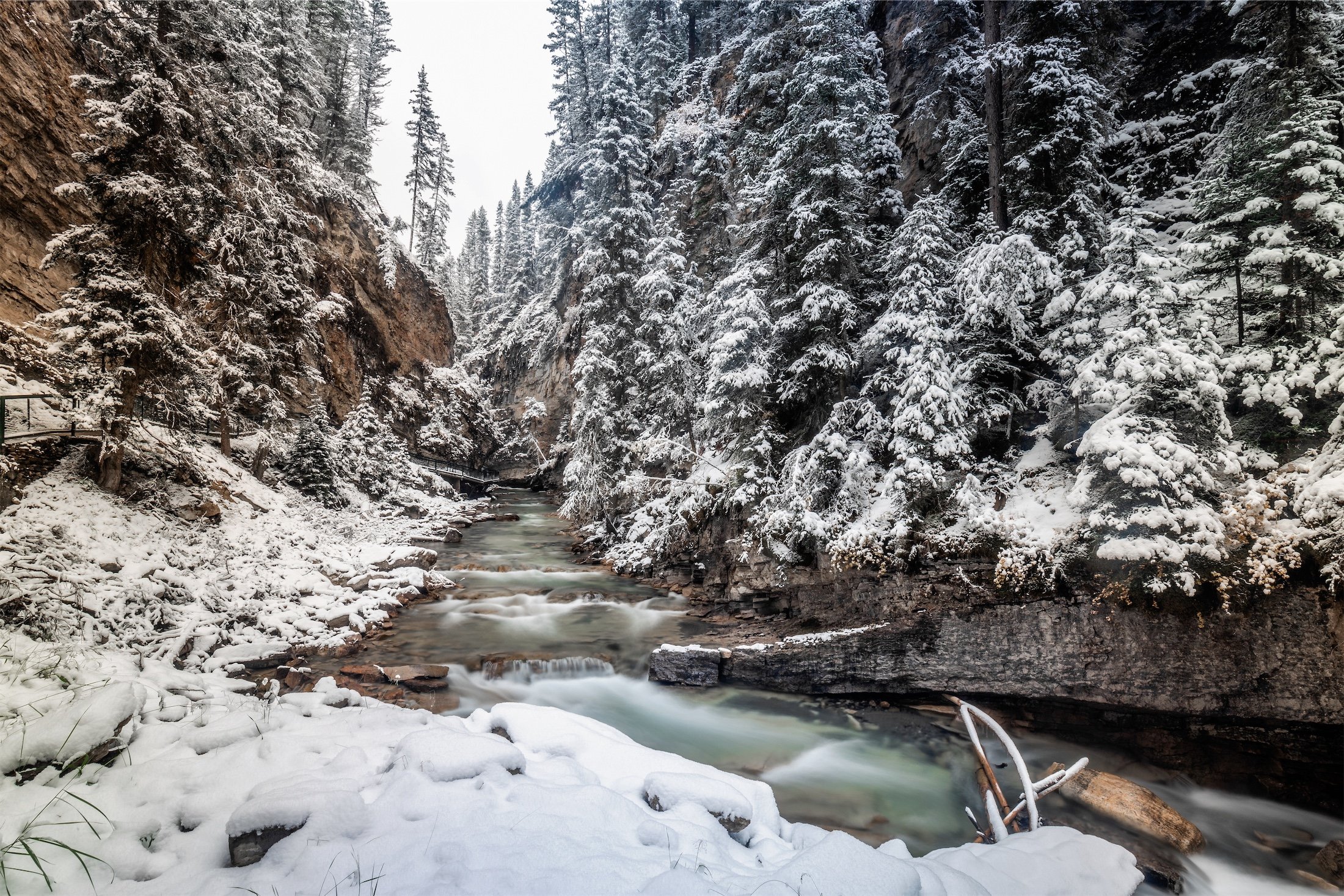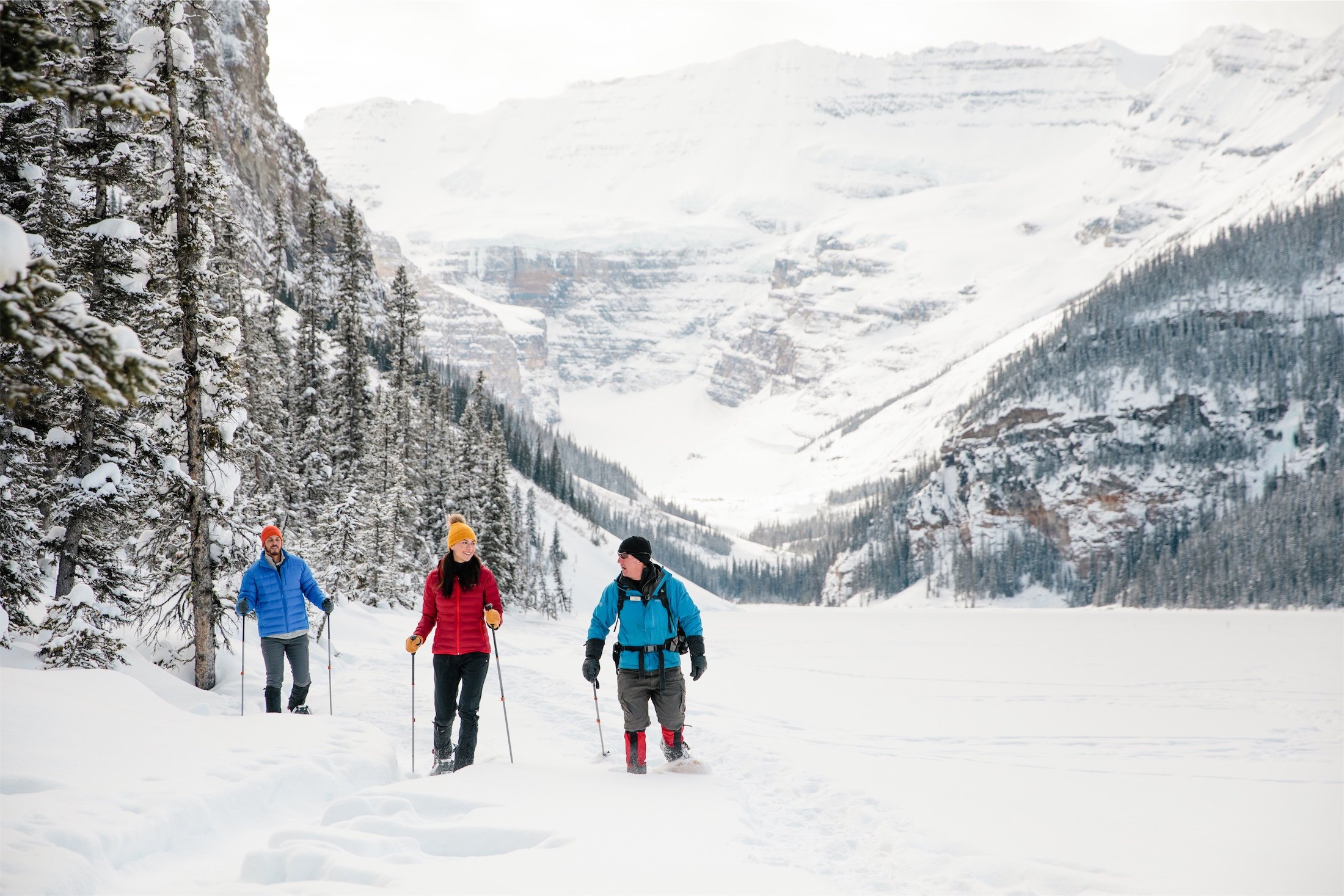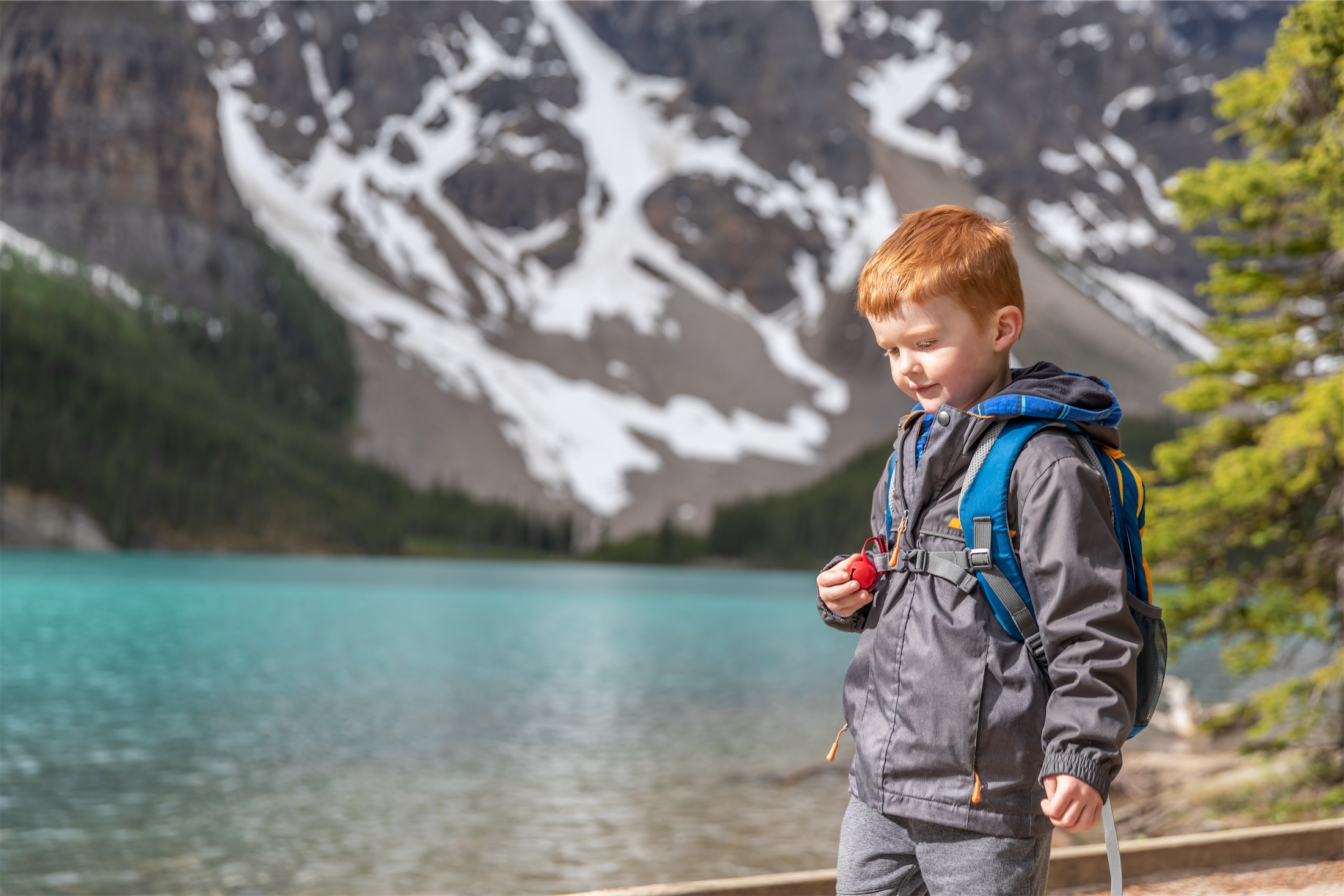 Our Kid's Adventure Camp is committed to providing fun experiences for guests of all ages in one of the most unique environments in the world. We have designed programming that is active, enjoyable, and educational. Our goal is to create long-lasting memories for every member of your family.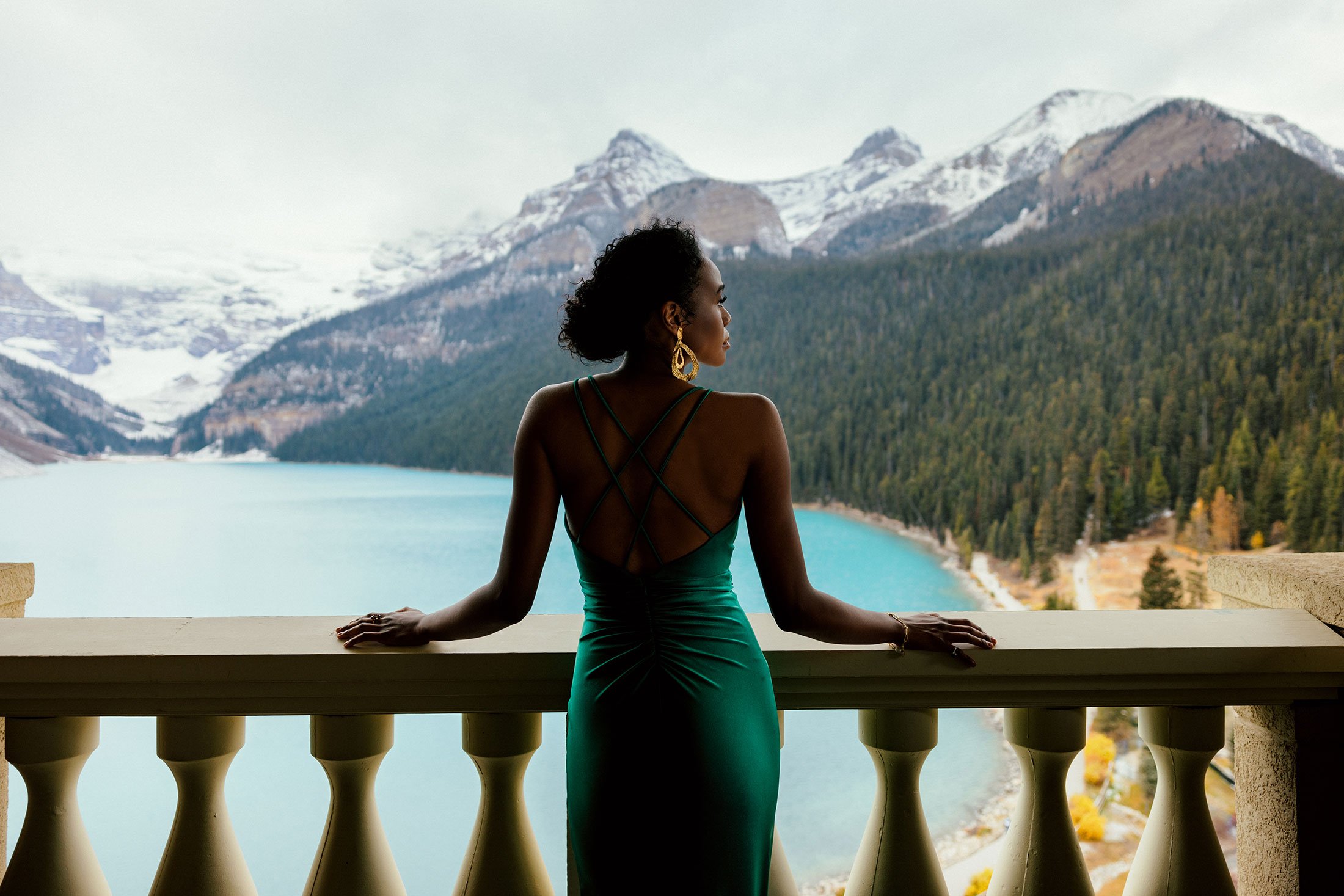 Exclusive Offers
Let us help make it even easier to plan your getaway to Fairmont Chateau Lake Louise. Explore our special offers and packages.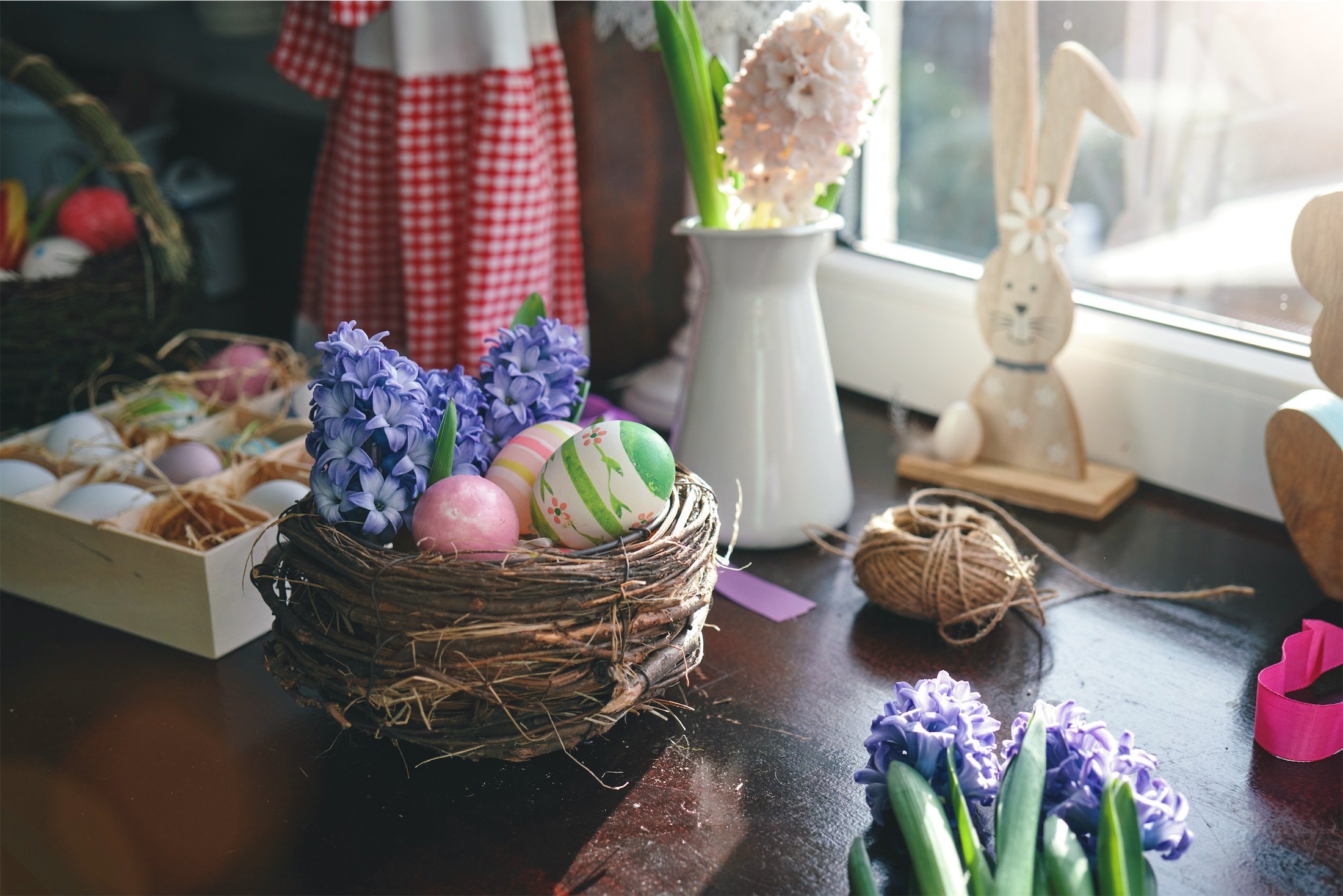 Holidays & Special Events
Fairmont Chateau Lake Louise offers spectacular resort experiences for events, festivals, and celebrations – all in the heart of Banff National Park. Join us!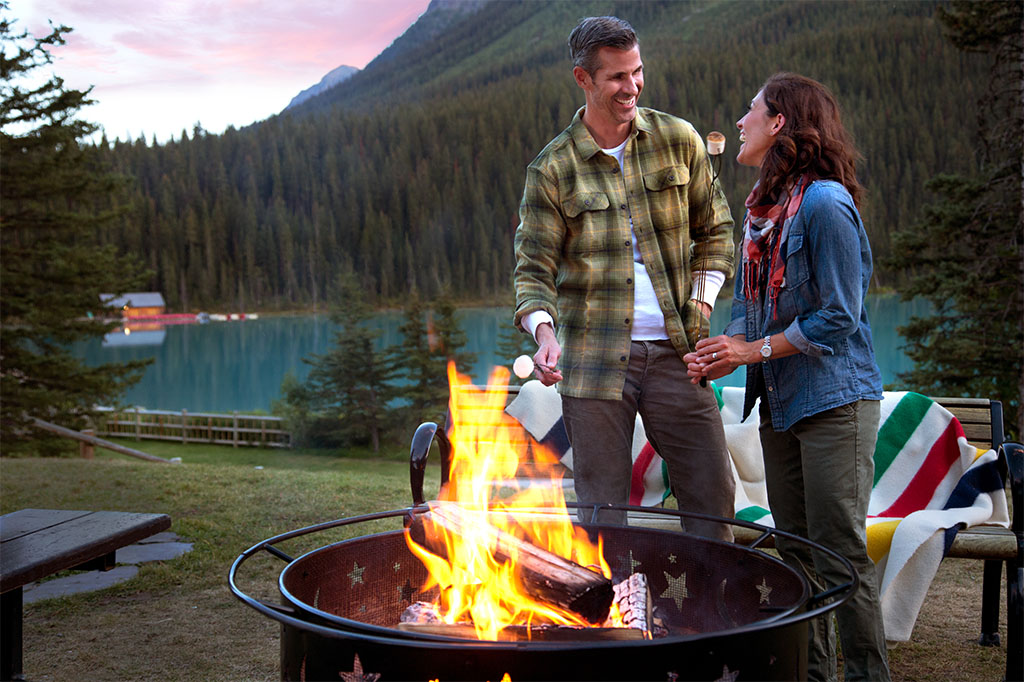 Events Calendar
There's always something going on at Fairmont Chateau Lake Louise. Check back in with us frequently to see what we've got planned, and join us for welcoming and exciting activities year round.