Insider Tips
Après Ski in Lake Louise: Where Adventure Meets Relaxation
Discover the ultimate winter escape in the Canadian Rockies at Fairmont Chateau Lake Louise, where world-class slopes and stunning mountain landscapes await in Banff National Park. As the sun sets and you put away your gear, Lake Louise takes après-ski to the next level. Join us in this blog as we delve into the enchanting world of après-ski in Lake Louise, an essential part of your winter itinerary.
Fireside Bliss
After carving your way down the mountainside, there is no sound more welcoming than the crackle of a campfire. Nestled by the lakeside surrounded by towering mountain peaks and a silent snow-topped forest, the warmth of the fire is sure to melt your worries away. No matter your tipple of choice, our infamous Ice Bar is sure to create the perfect concoction to set the mood for storytelling, reminiscing of the day's events, and campfire tales generations old.
Spa Indulgence
If cutting turns on the slopes has left your muscles feeling fatigued, then it is time to pamper yourself with a soothing massage or rejuvenating treatment at Fairmont Spa, or slowly sink into the warmth of the hotel's indoor hot tub and allow your aches to drift away with the swirling water. It is the perfect way to rest and recharge both your body and spirit for another day conquering the mountain.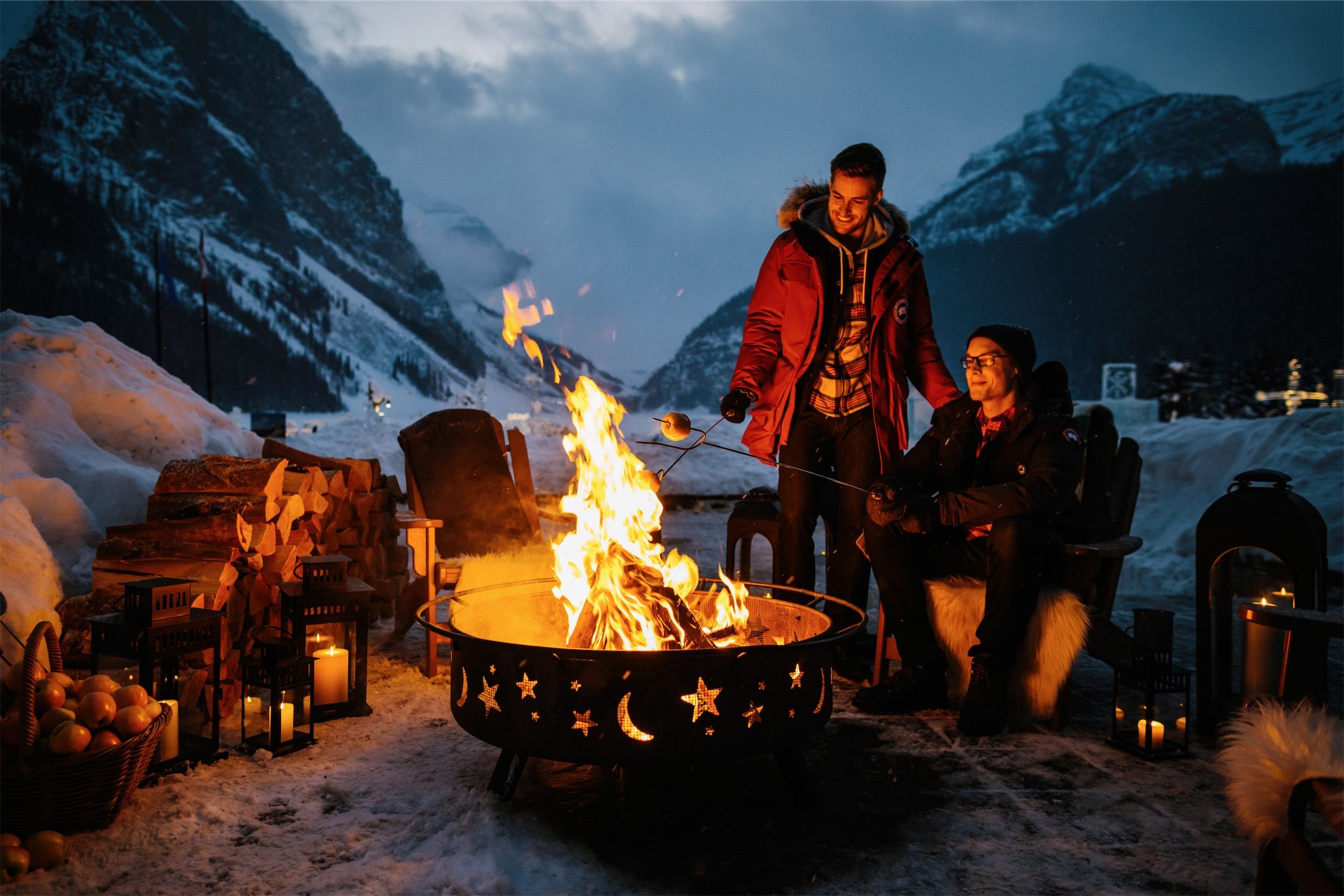 Get Social
Alpine Social is the vibrant heart of the après scene in Lake Louise; there is no shortage of food, drinks, or stories as mountain adventurers gather to reminisce on the day's conquests. Where old friends meet new ones and sounds of laughter fill the air, you will find a diverse crowd of all ages awaiting you. An atmosphere so warm and inviting, you'll be glad you popped by.
Evening Adventures
Nighttime in Lake Louise unveils a new world. From moonlit snowshoeing through tranquil towering trees to gracefully gliding across the frozen lake, your adventures needn't stop when the sun goes down. With so many activities available into the late evening, be sure to embrace the wintery wonderland that surrounds you.
Moonlit Strolls
If you are not ready to call it a night just yet, Lake Louise has one more gem waiting for you. One of the best ways to help with après-ski fatigue is a leisurely stroll around the iconic lake. Allow yourself to be mesmerized by the moonlight shimmering across the snow-covered landscape. Take your time. You have escaped from it all, and we invite you to just be in the moment.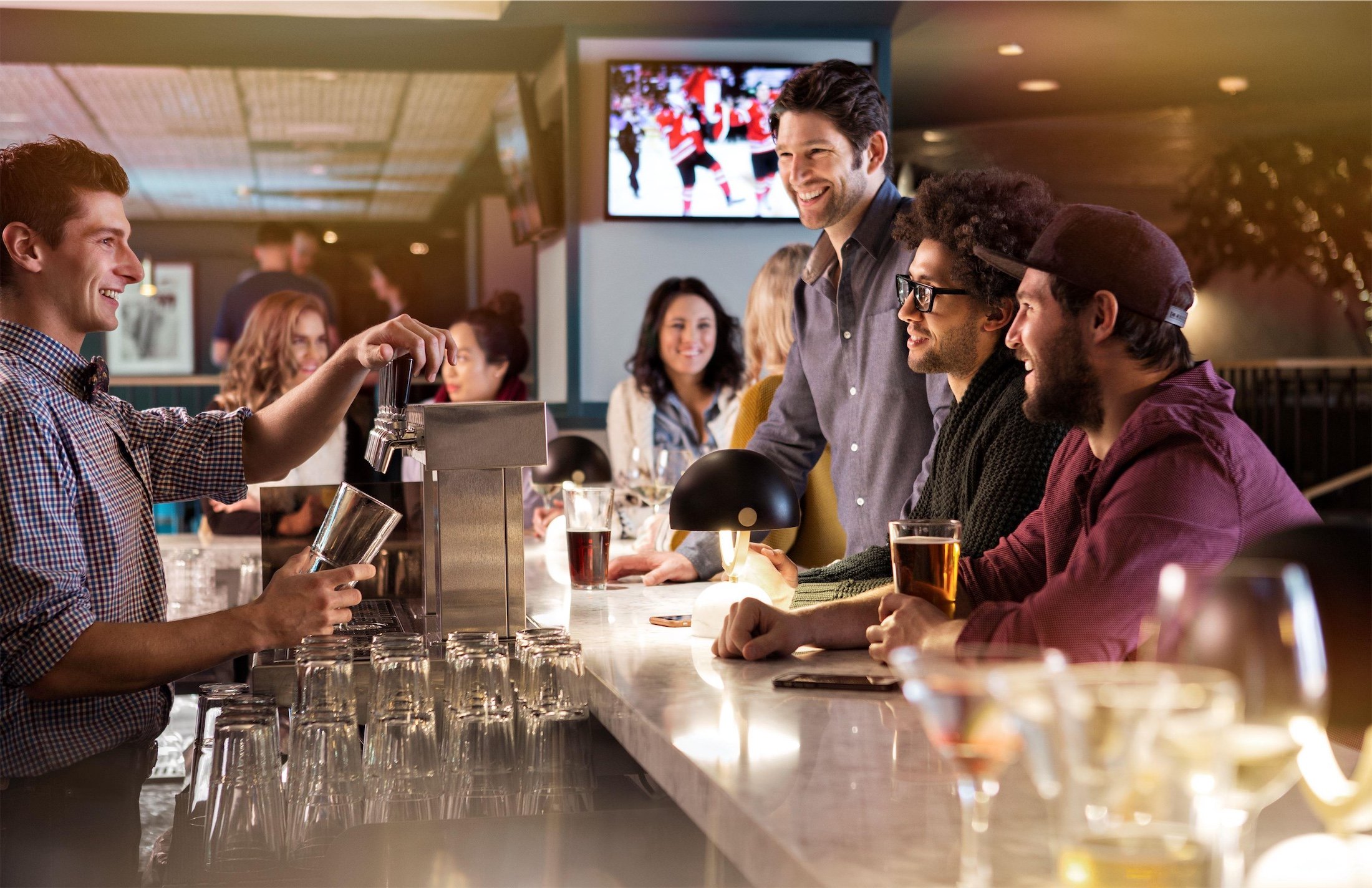 As you plan your winter escape to Lake Louise, remember, adventure doesn't have to end when you leave the ski hill. Après-ski is a cherished tradition in our snow-covered paradise. Whether you seek fireside comfort, savoring local flavors, or embarking on evening expeditions, Lake Louise promises an experience that balances the thrill of adventure with the solace of relaxation. It is a mountain getaway that is destined to remain a treasured memory for years to come.
Book your next getaway with our Best Resort Offers.