The Boathouse
Want to canoe on the turquoise blue waters of Lake Louise? Start your journey at the Boathouse and let us help you experience this iconic wilderness adventure. Soak in the dramatic mountains and the Victoria Glacier as you paddle to the back of one of Canada's most famous lakes. The Boathouse is located on the west shore of Lake Louise and is open all summer.
Please note: The Boathouse is closed for the season.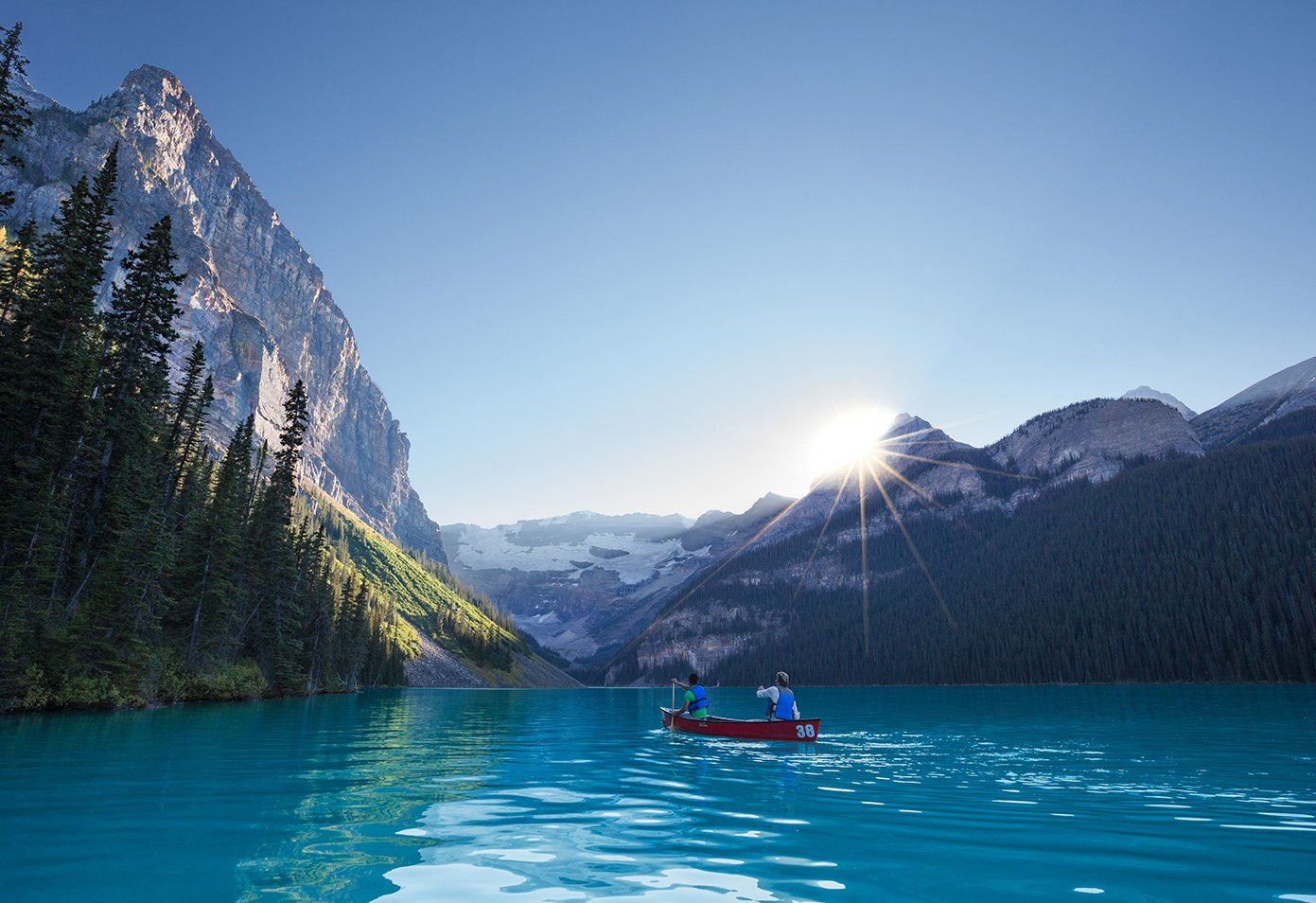 Rent a canoe through the Boathouse. Each canoe can hold either three adults or two adults (aged 16 and older) and two small children (each child must weigh under 55 pounds/25 kilograms).
Price For Hotel Guests
$95+GST an hour
$85+GST for a half hour
Price For Non-Hotel Guests
$145+GST an hour
$135+GST for a half hour
Operating hours may vary. Please contact the Concierge for current information.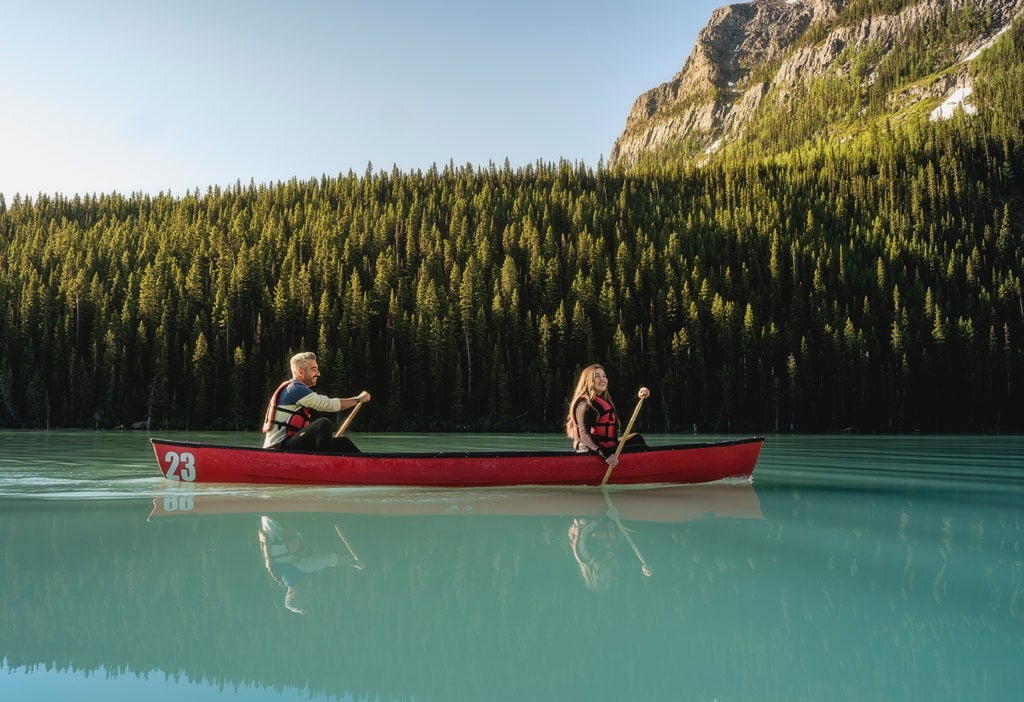 Lake Louise is Banff National Park's most famous lake, and for good reason! The iconic blue waters, soaring mountain peaks, and rolling green hills make for an incredibly scenic canoeing experience. Read all about it on our blog.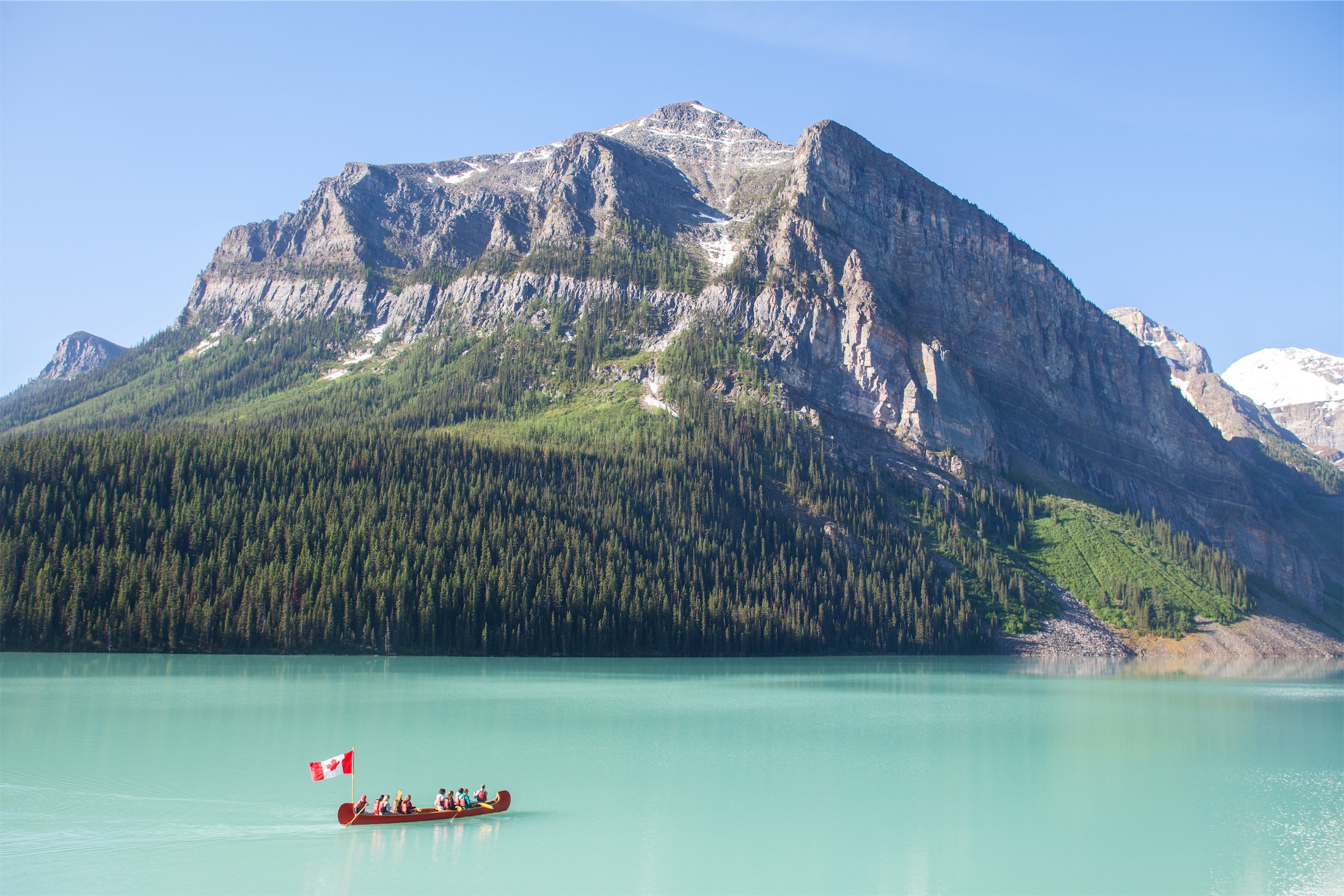 Voyageur Canoe Experience
Paddle on sparkling Lake Louise from the comfort of our authentic 26-foot cedar strip group canoes. As you journey across the lake, your guide will share local stories about the wildlife, the Indigenous peoples, and the early European explorers.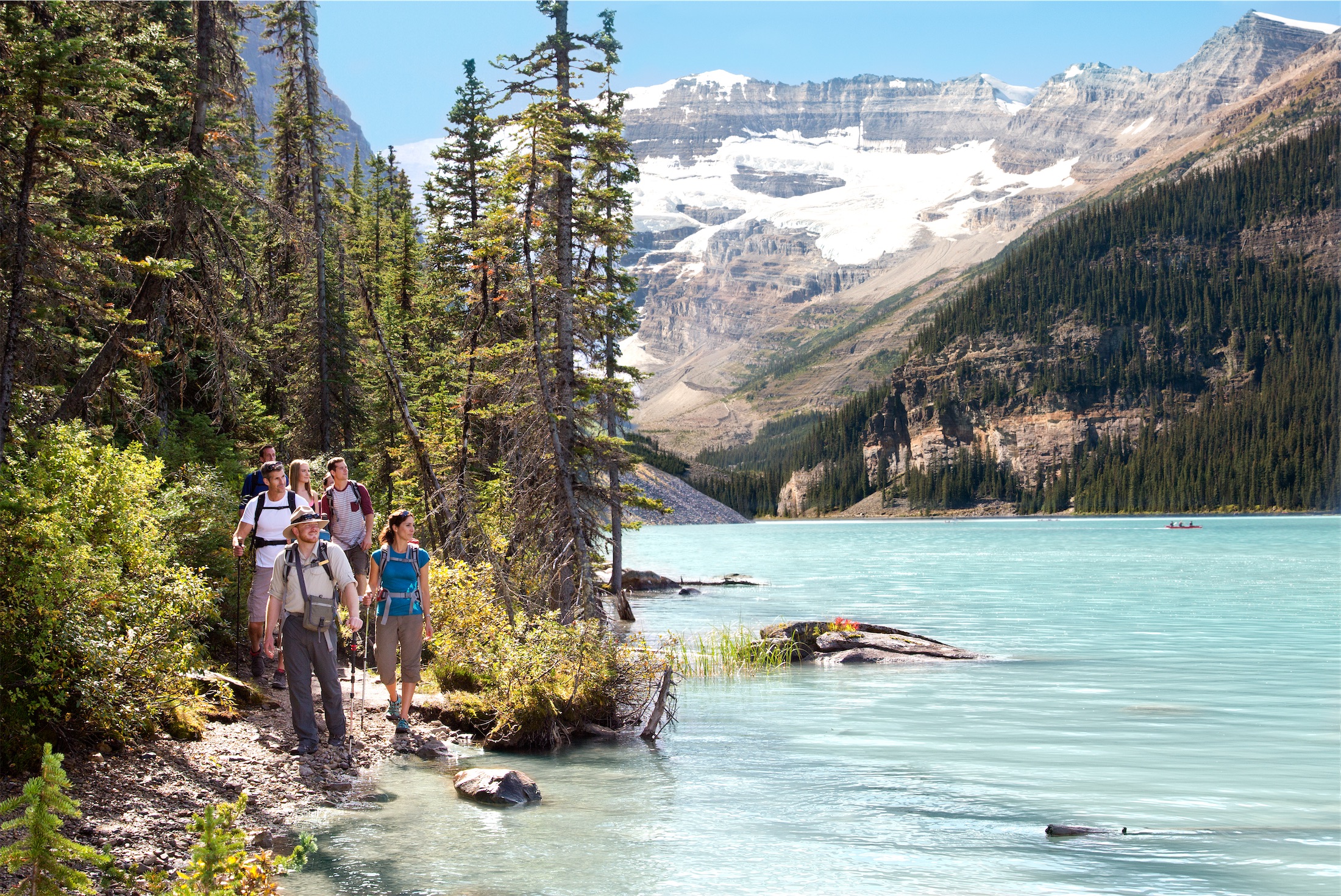 Let Us Guide You
Our Mountain Adventure Program boasts exceptional local experts who are here to help you explore the corners of this National Park.