Celebrate
Fairmont Loves The Outdoors
#FairmontLovesFebruary & We Love Romantic Getaways
There are lots of ways and reasons to celebrate love on Valentine's Day but in February (and, truly throughout the year) we like to celebrate love everyday. From our love of romance, best friends, and families to backyard adventures, indulgent dining and well-deserved self-care. Few places are more romantic than the heart of Banff National Park. Now is the perfect time to bring your love, and your love of winter together. Consider a romantic getaway where you can share your love of the great outdoors, your passion for winter activities with the love of your life. And be prepared to be smitten.
Fairmont Loves a Room with a View
There are few views more spectacular than Lake Louise and the Victoria Glacier beyond. And this is surely as true in winter as it is in summer. We recommend, when planning your romantic getaway, book a room with a view. And if you really want to spoil your love, book one of our lakeview suites.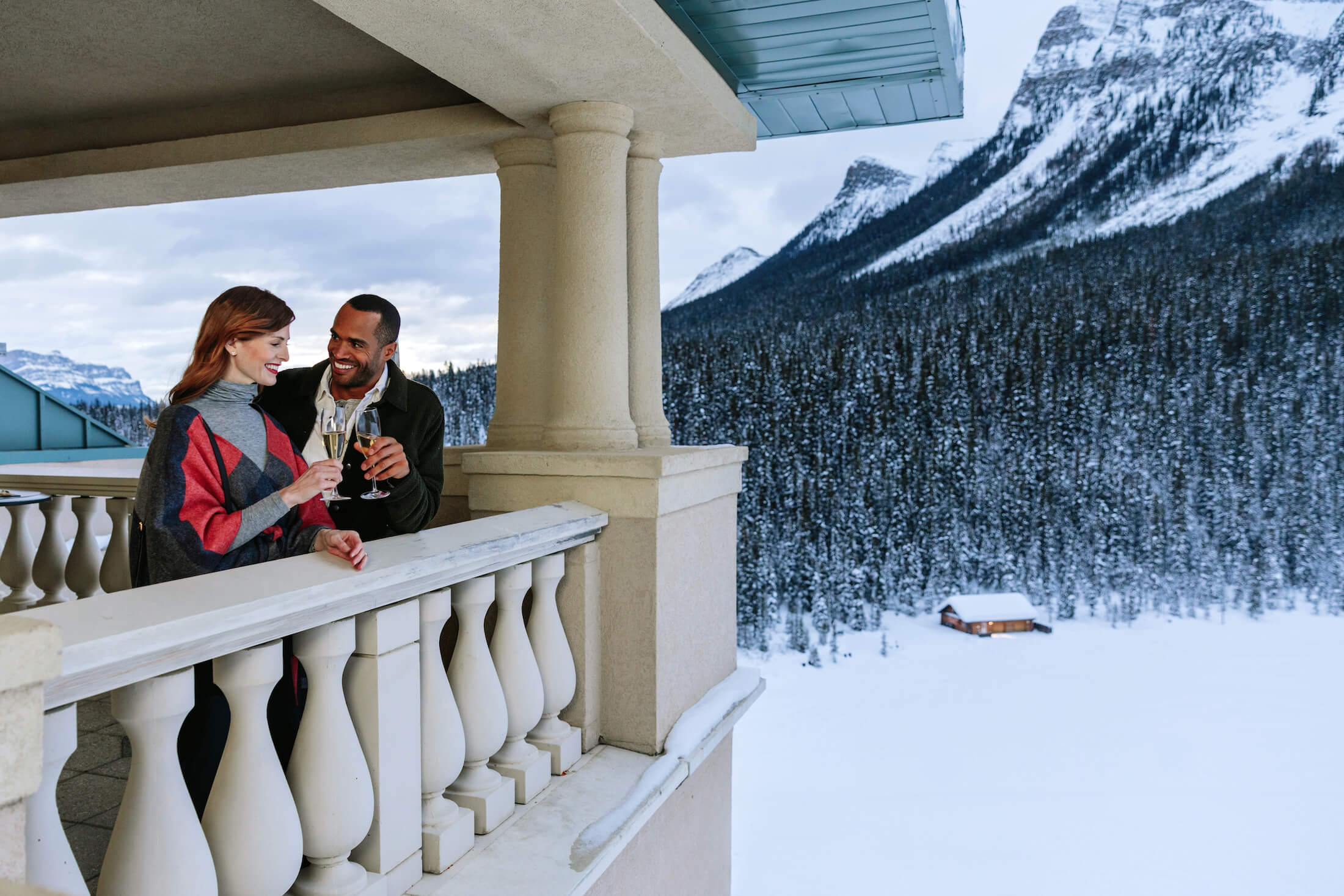 Fairmont Loves Skating
Skating is a great winter activity, accessible to many. What makes us swoon over this particular ice rink is that it's facing two beloved jewels of our park: Victoria Glacier and Fairview Mountain. It's also a perfect place to make lasting romantic memories. Our on-site rental shop, Chateau Ski & Snow is ready and waiting to help make this bucket-list item a dream come true with skate rentals to suit everyone.
Fairmont Loves Skiing
The hotel is close to three wonderful ski resorts: Lake Louise Ski Resort, Banff Sunshine and Mount Norquay. : Famous for their champagne powder and panoramic views, these mountains are bound to impress. But even closer are the endless cross country trails to explore. Skilled or novice, this is the perfect activity for you to enjoy together.
Inside Tip: why not pick up a flask full of hot chocolate from The Guide's Pantry to take out as you explore, it makes the perfect pit-stop drink as you marvel at your beautiful surroundings.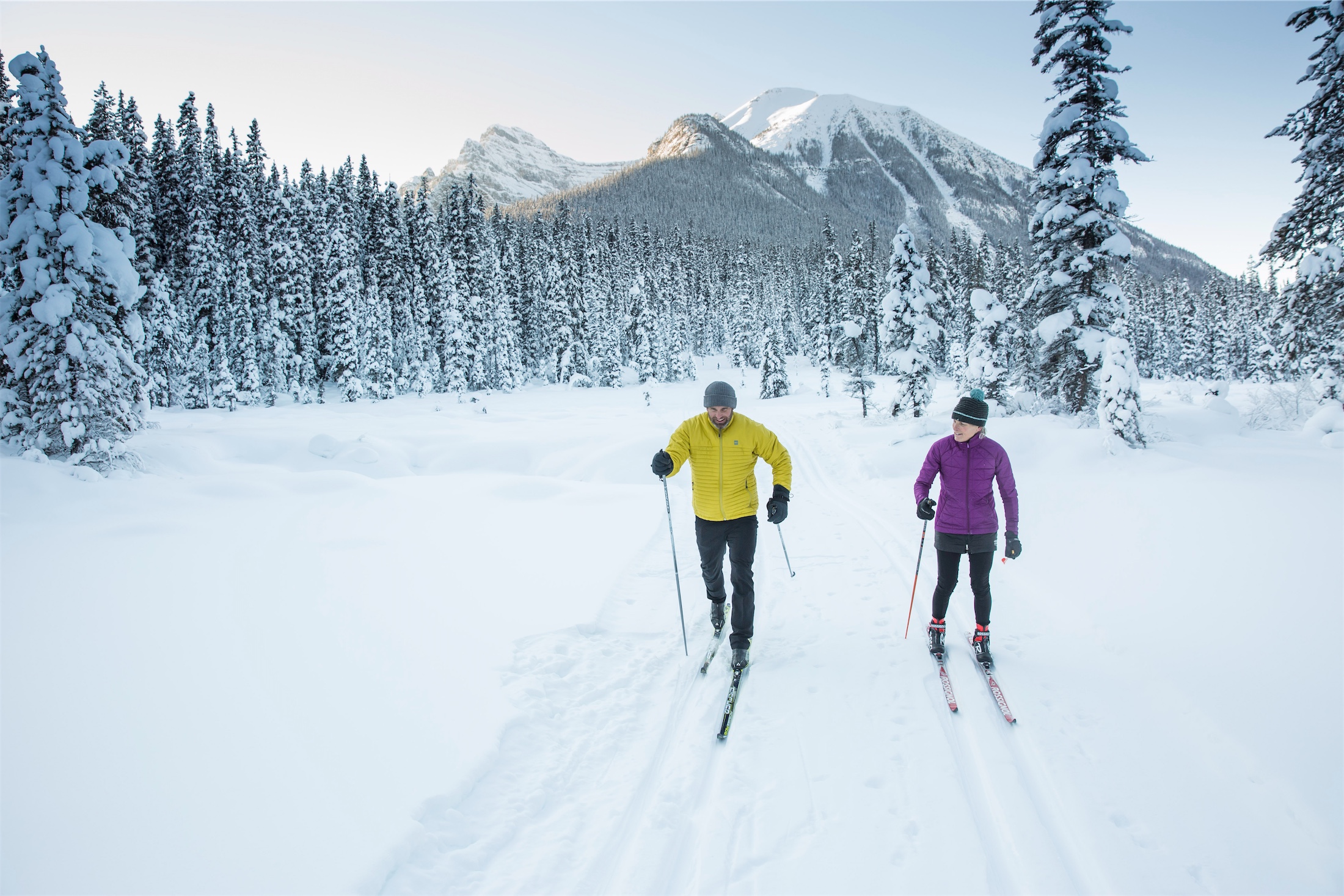 Fairmont Loves Snowshoeing
If 130 kilometers of powder-filled trails doesn't get your heart pumping, we don't know what will! From the snow-draped woods on the Fairview trail and the scenic Moraine Lake Road our playground is vast! And for a truly romantic experience, book the Night Owl Snowshoe. After dark you'll journey into the woods on snowshoes and enter a world of stillness and mystery. If the skies are clear, our guides will take the time to show you some of the great constellations that wheel overhead: Cassiopeia, the Great Bear and Orion the Hunter.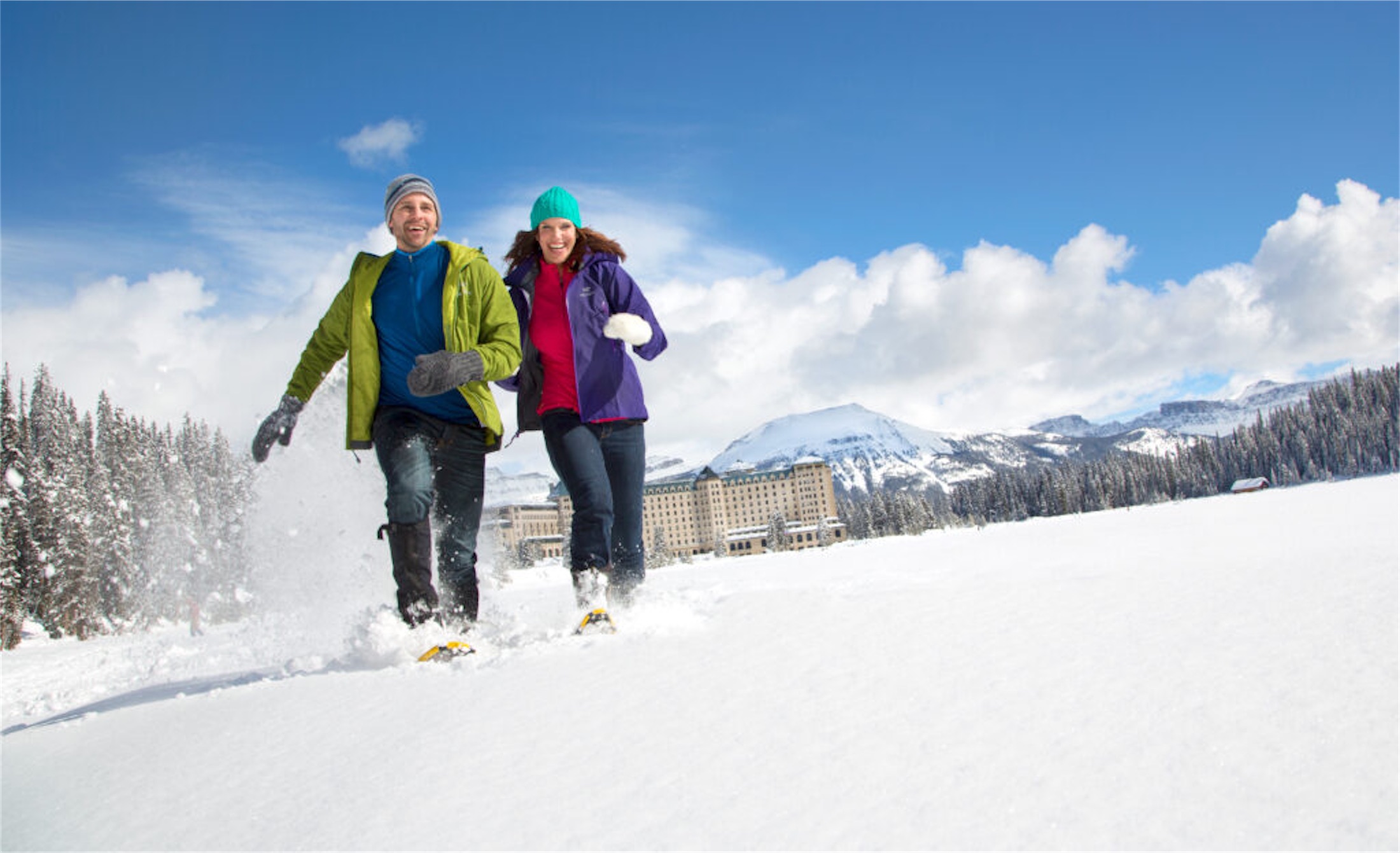 There you have it! With Lake Louise's glistening mountain tops, blue-bird skies and stunning ice castle, there is no better way to celebrate love! For more information on how to celebrate your love of winter, visit our
activity guide
or
contact our concierge team
. Check out our
best resort offers
to help you plan your romantic getaway to Lake Louise this winter.
If you are yearning for more wonderful winter adventures in Western Canada, visit Whistler, Jasper and Banff.