Festive Celebrations
Enter our real-life snow globe over the festive season and create memories to last a lifetime. Eat, drink, and be merry in our hidden alpine retreat and enjoy the most iconic Canadian experiences, right from your doorstep. Once-in-a-lifetime activities at the Chateau will have you wishing your holiday will never end.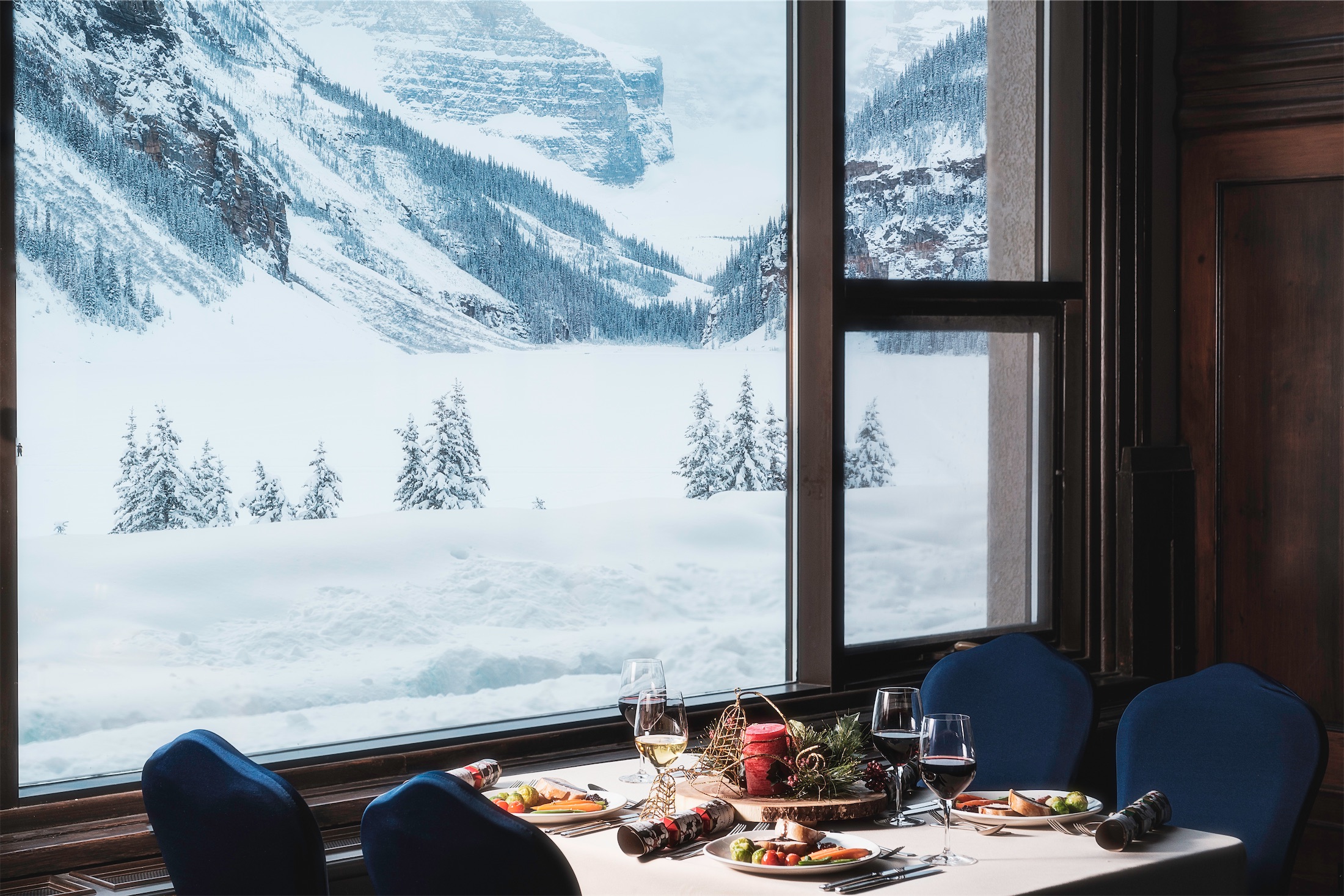 Celebrate the festive season in your home-away-from-home at Fairmont Chateau Lake Louise. Our team has curated delicious festive dining experiences for the whole family to enjoy. Discover all our festive dining experiences taking place from December 16, 2022 to January 2, 2023.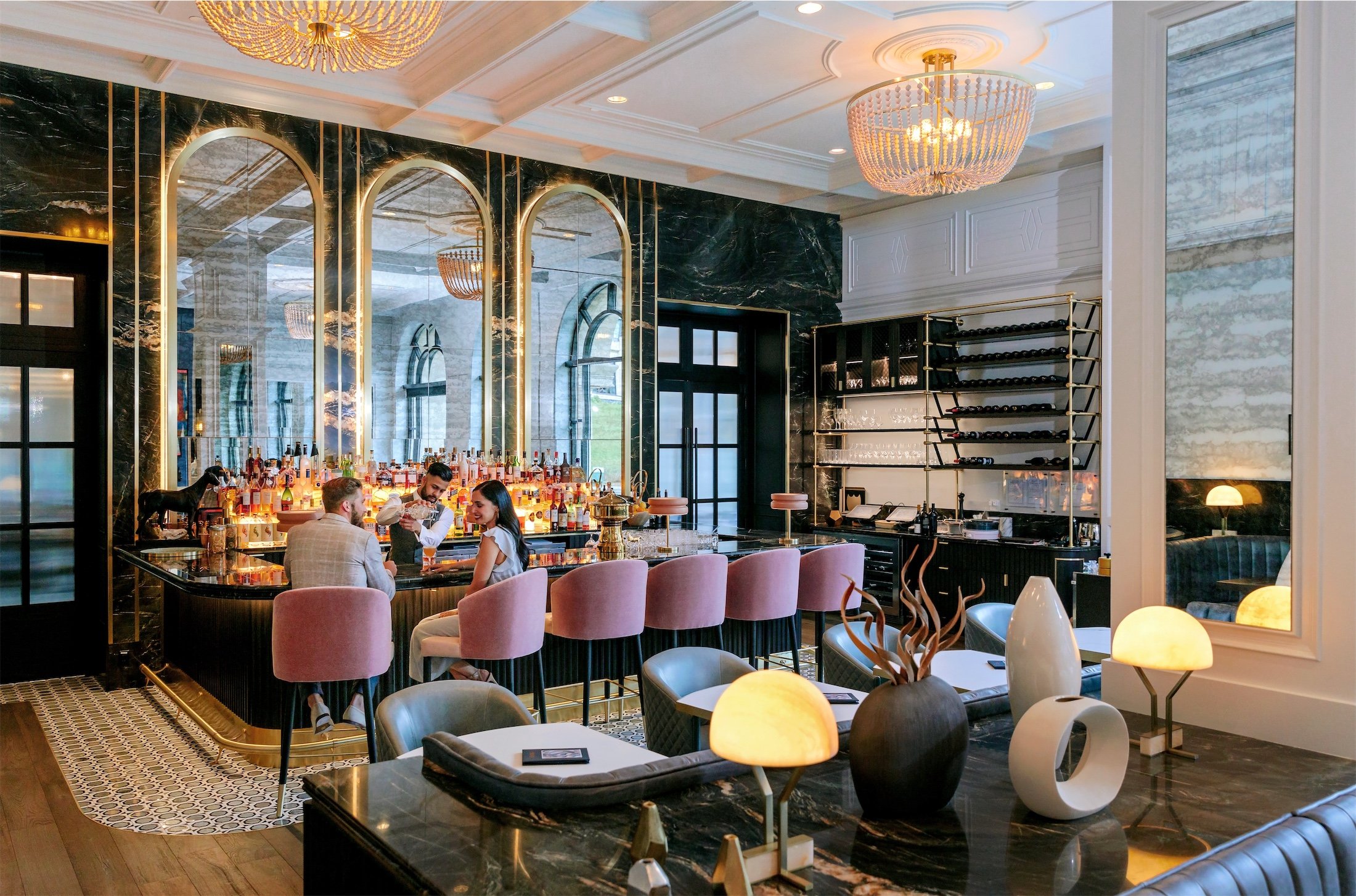 Fairview Bar and Restaurant
Whether taking in the views framed by the arched windows overlooking the iconic Lake Louise or indulging in the seasonal Rocky Mountain–inspired menus, Fairview provides a refined spot to savour your alpine getaway. Festive menus are available on Christmas Eve, Christmas Day, and New Year's Eve.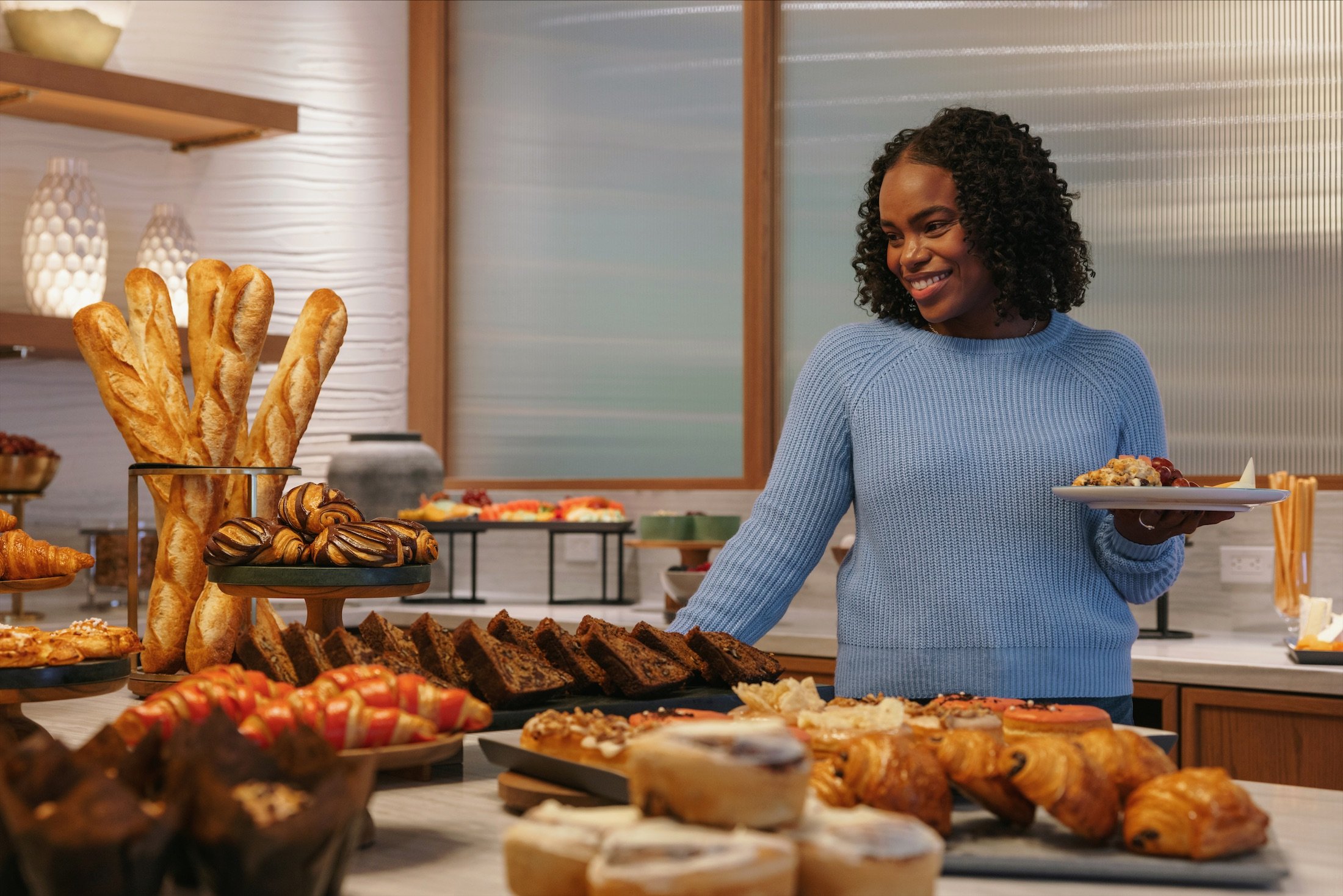 Louiza
From sunrise to sunset, Louiza offers warm and welcoming Mediterranean-inspired restaurant dining throughout your Lake Louise mountain adventure getaway. Special Mediterranean Christmas Menu and four-course special New Year's Eve menu are available.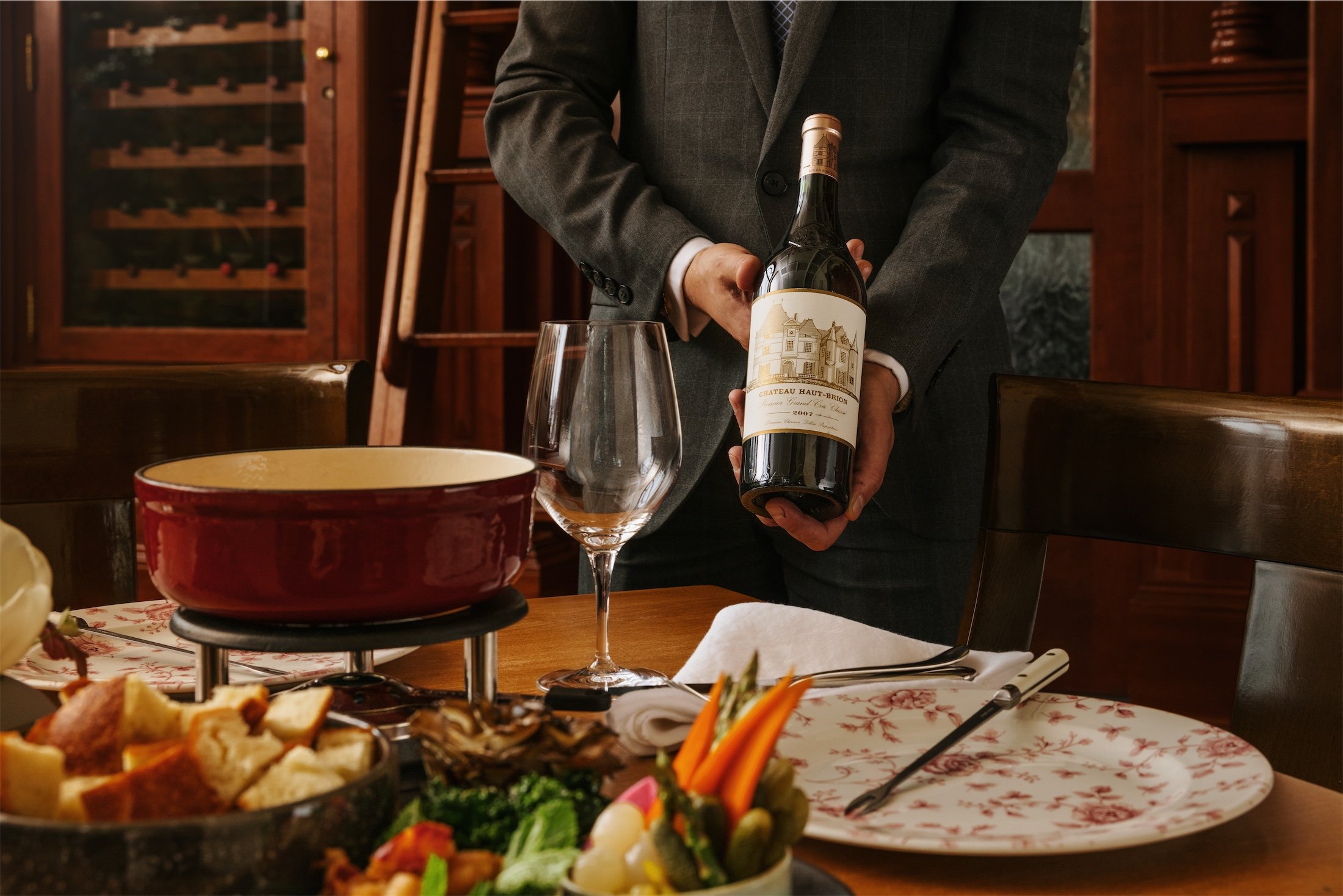 Walliser Stube
Innovative European alpine cuisine is featured nightly at the intimate Walliser Stube restaurant and wine bar. Choose from a tempting variety of classic Swiss, German, and Alpine dishes influenced by regional styles, or experience our authentic Swiss Fondue.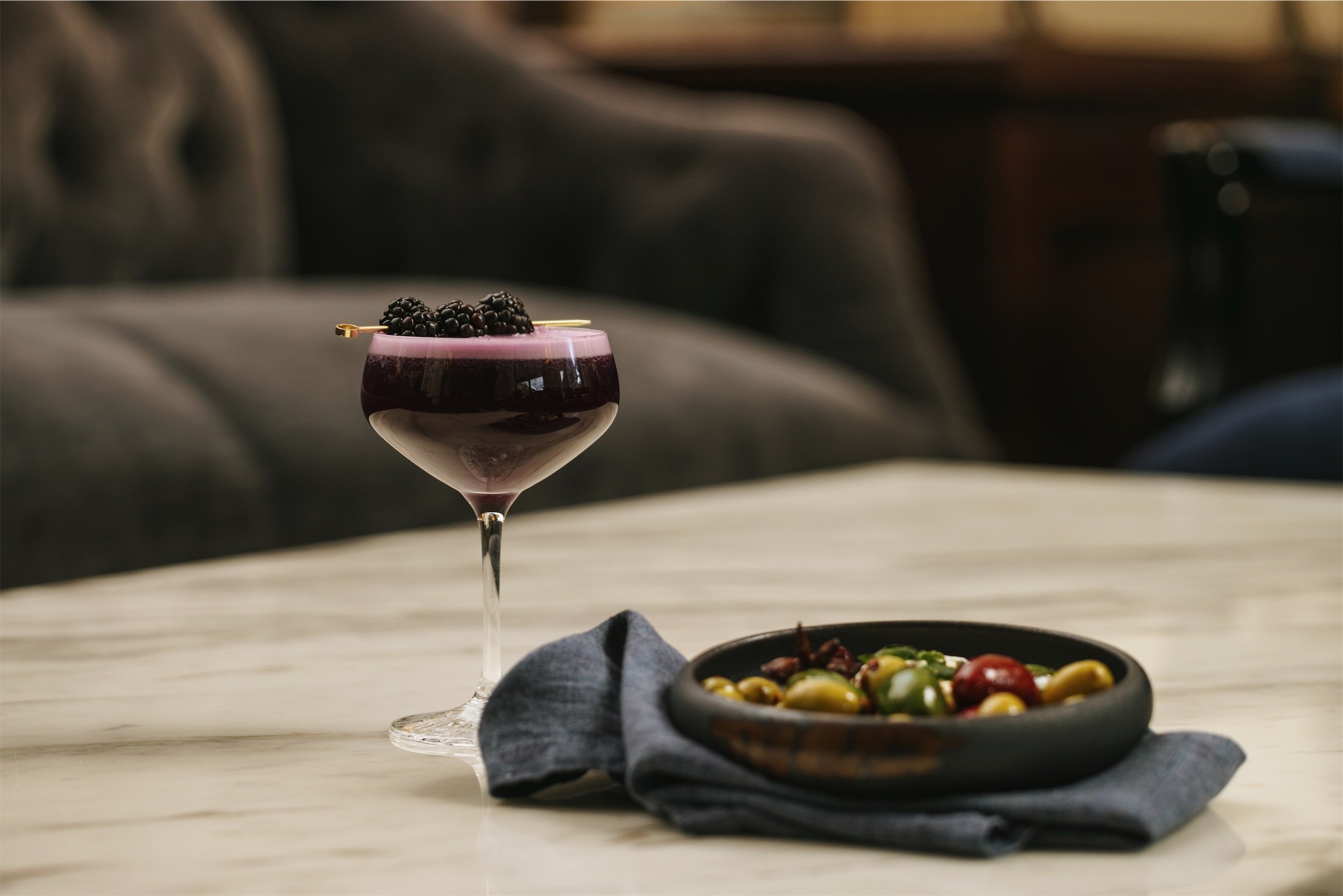 Lakeview Lounge
One of the most iconic lobby lounges in the Canadian Rockies, the Lakeview Lounge offers a charming and elegant setting to sip on a sophisticated cocktail or an illustrious wine. Sit back, relax, and admire the spectacular, world-class views of Lake Louise and Victoria Glacier.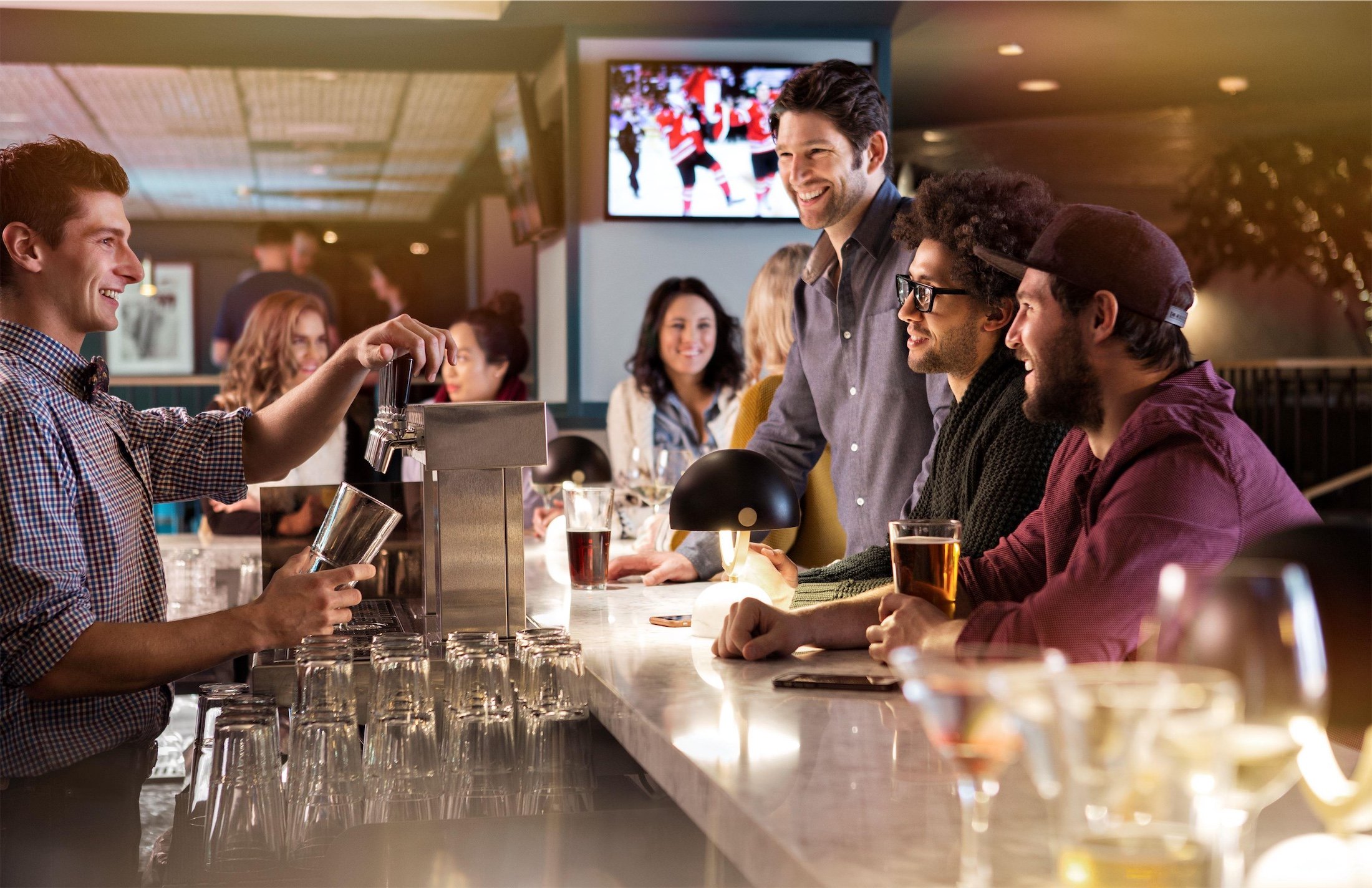 Alpine Social
Celebrating the birthplace of mountaineering in the Canadian Rockies, Alpine Social's specialty is hearty, gourmet comfort food. Enjoy a tasteful selection of seasonal sharing plates.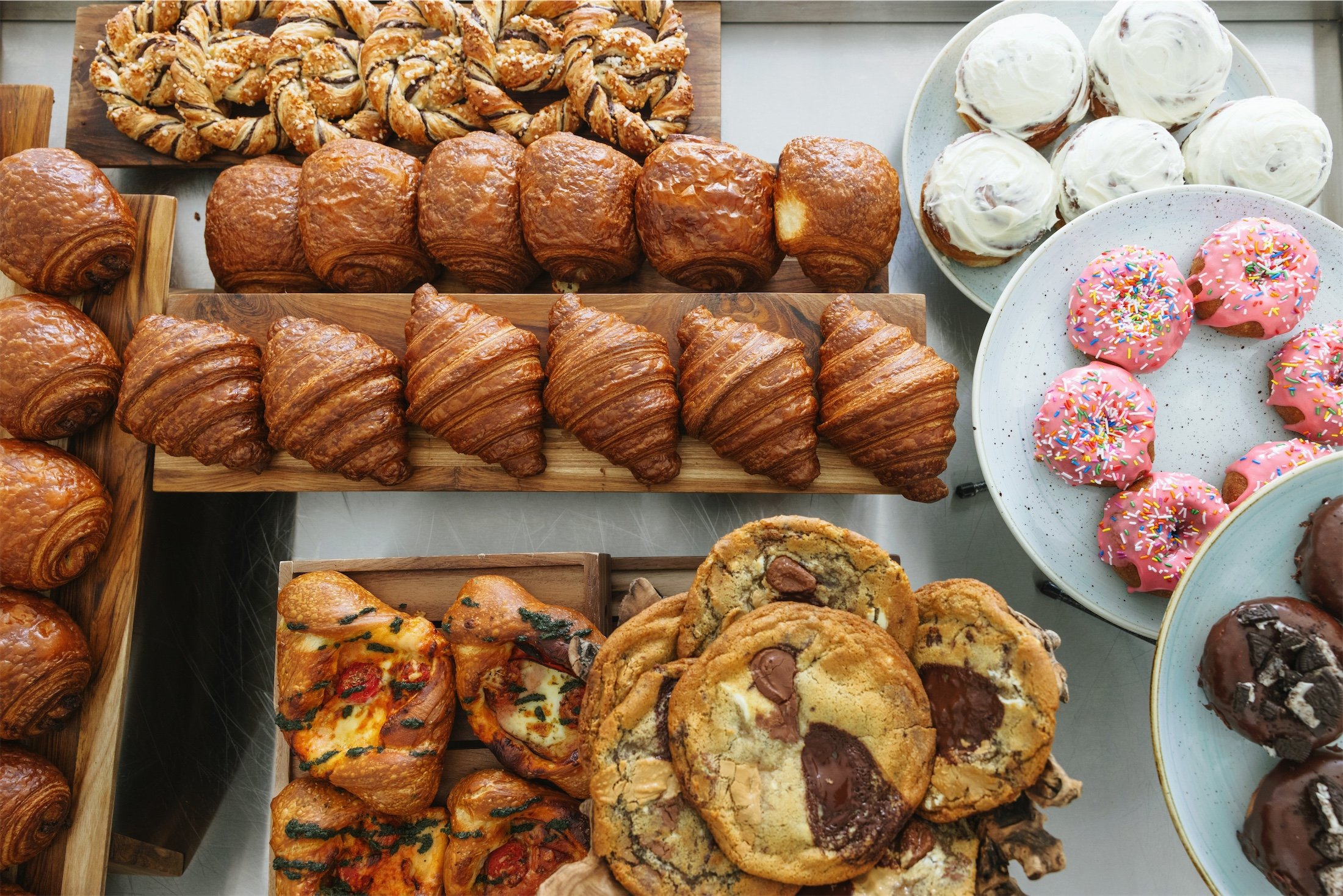 The Guide's Pantry
The Guide's Pantry has a mix of menu items for a grab-and-go bite before you start your daily adventures. Be sure to check out our grab-and-go picnics. Coffee lovers can enjoy a freshly brewed cup of coffee, espresso, cappuccino, or specialty coffee. This holiday season, treat yourself to a gingerbread latte or creation from our Pastry Team.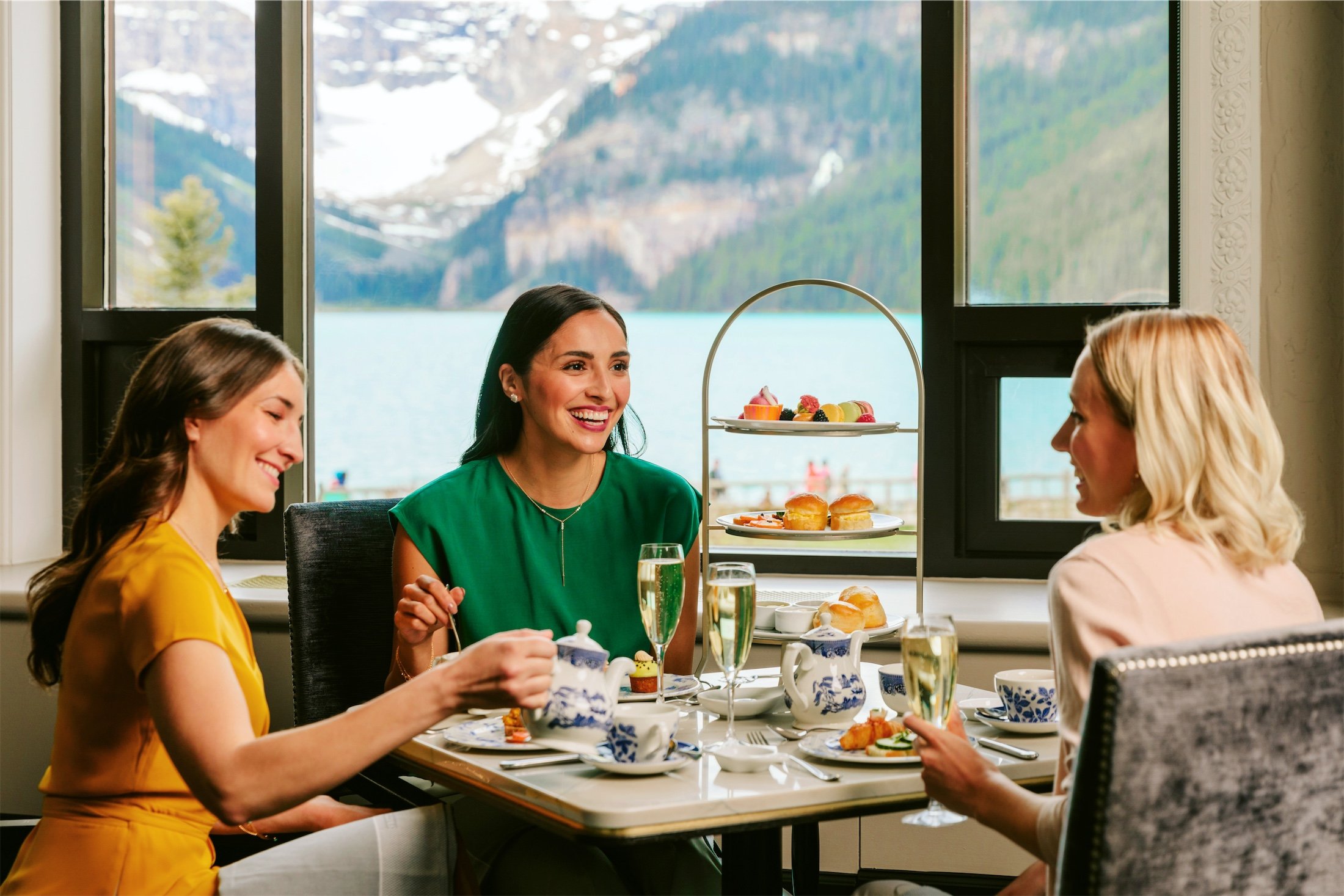 Afternoon Tea at the Chateau
Experience the wonderful tradition of Afternoon Tea at Fairmont Chateau Lake Louise, while enjoying our spectacular views of Lake Louise and the Victoria Glacier. Featuring an assortment of our Lot 35 signature teas accompanied by delectable pastries and traditional North American and European style finger sandwiches. Closed on December 31, 2021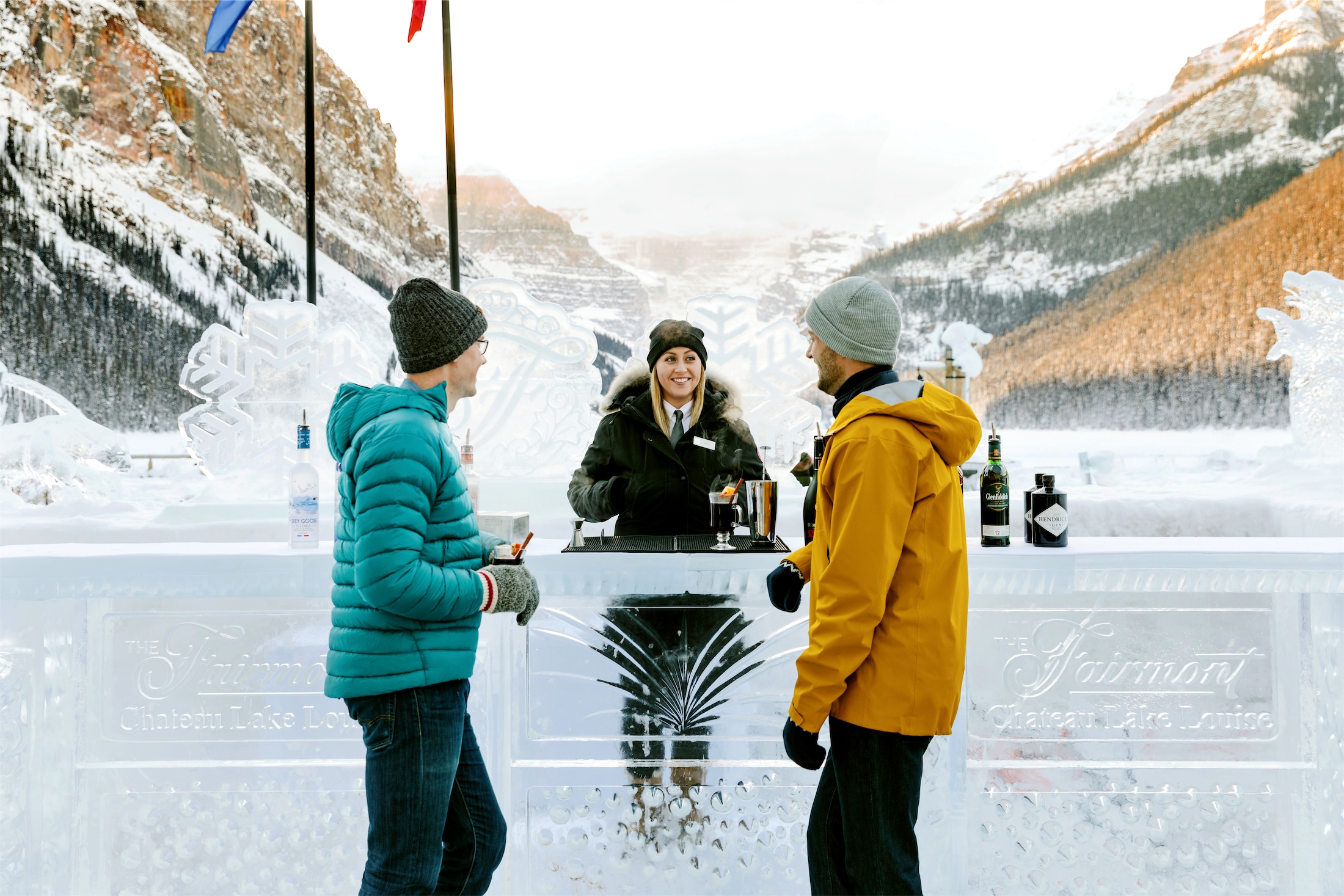 Ice Bar
Stop by our Ice Bar with your family and sip a hot chocolate or ice wine while admiring our winter wonderland. This is one of the coolest bars in the Canadian Rockies, where the longer you sip your cocktail, the cooler it gets.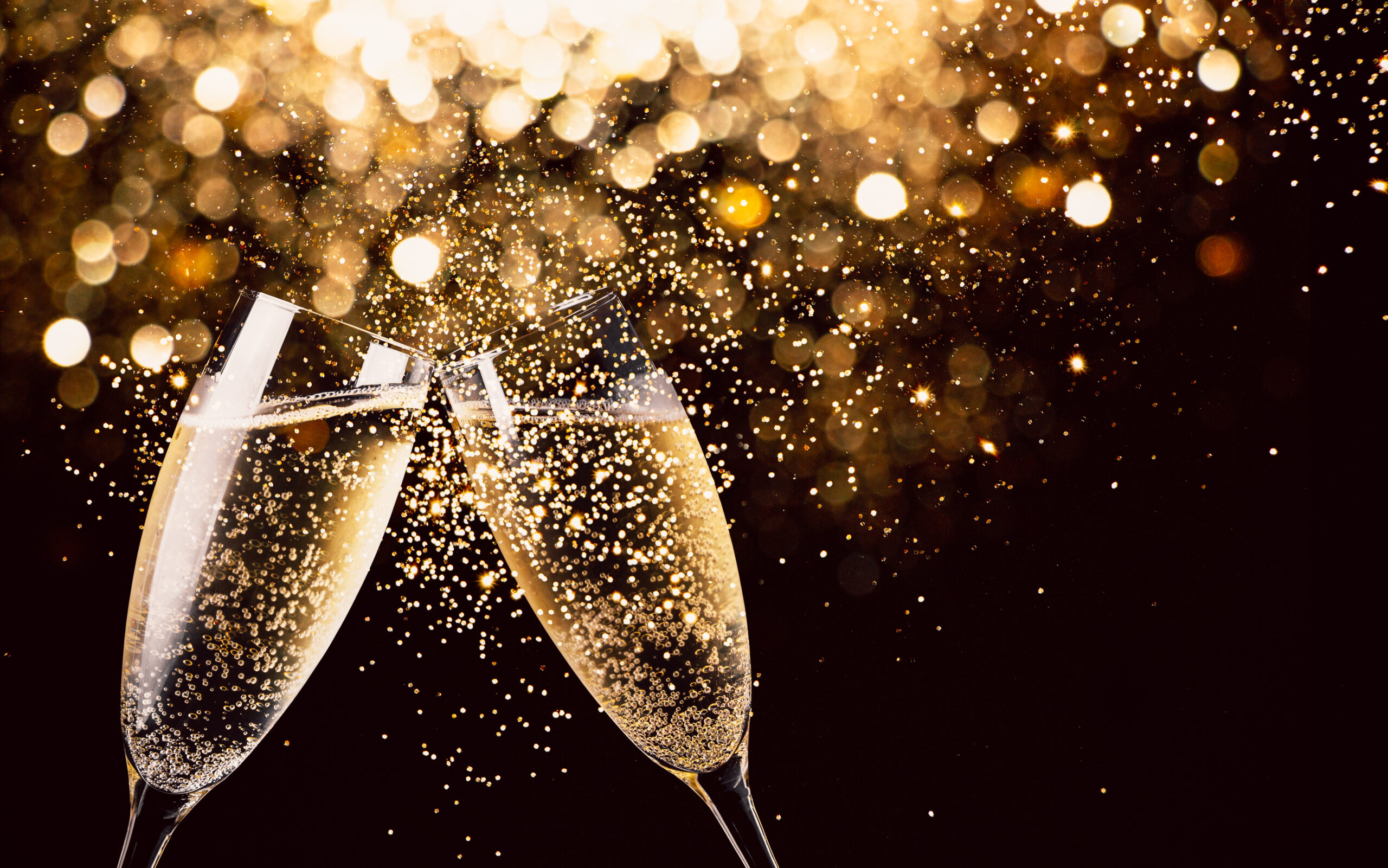 Santa Bar
Immerse yourself in the festive season with Fairmont Chateau Lake Louise's whimsical holiday-themed pop-up, the Santa Bar. The perfect spot to sip on festive cocktails that will be sure to get you in the holiday spirit!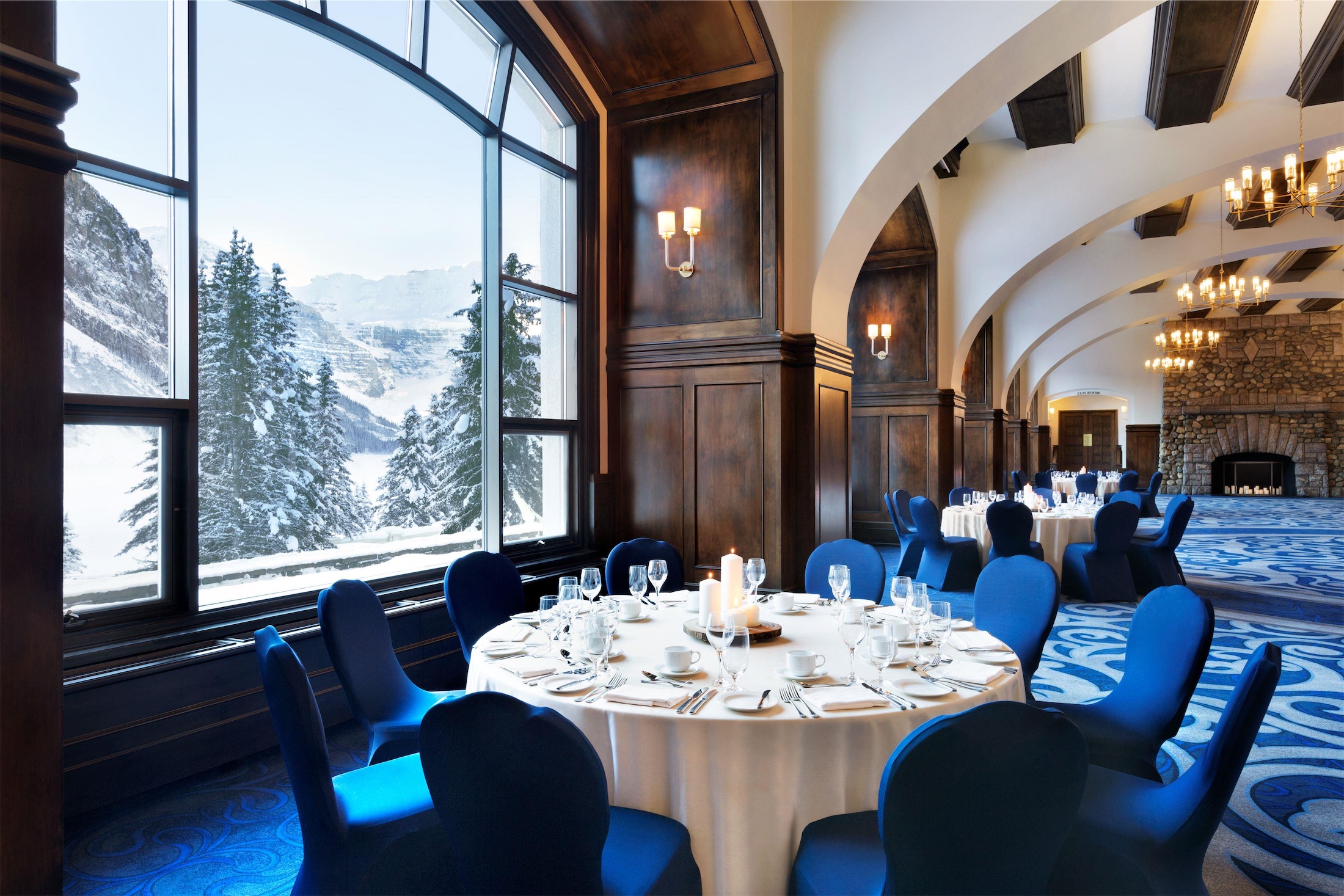 Victoria Ballroom
Enjoy your festive meals in the hotel's signature ballroom. Equipped with beautiful decor, floor-to-ceiling windows and a large traditional stone fireplace, the Victoria Ballroom is fit for royalty and will enhance any meal or conversations in its presence. Join us for a Christmas brunch, Christmas buffet dinner, and New Year's Eve buffet.