Health & Wellness
Top 3 Wellbeing Activities in Lake Louise
Now more than ever, our minds are exhausted.
Whether we're scrolling our news feed or bingeing the newest Netflix shows, we are always stimulated and many people find it hard to live in the moment.
That is not where you want your mind to be when you're exploring Banff National Park. When you're standing in front of Lake Louise for the first time you want to be present and take it all in. You won't want to miss a second of it.
We've curated our top three well-being activities in Lake Louise so you can make the most of your time in our backyard and be present for all of it.
1. Take A Self-Guided, Mindful Hike.
Hiking is a great way to get the body moving and reward yourself with incredible views. Sometimes we get so caught up in getting to the peak of the mountain or top of the valley that we forget to take in the journey itself. Check out some tips on mindful hiking from our Director of Wellness, Davina Bernard.
2. Join A Wellness Glass
Your mountain adventures can be tough on your body. We offer a variety of yoga, meditation and stretch classes suitable for all fitness levels so you can start your day off with some yoga or wind down after a big hike with a sunset stretch class. Find out more about our wellness programs.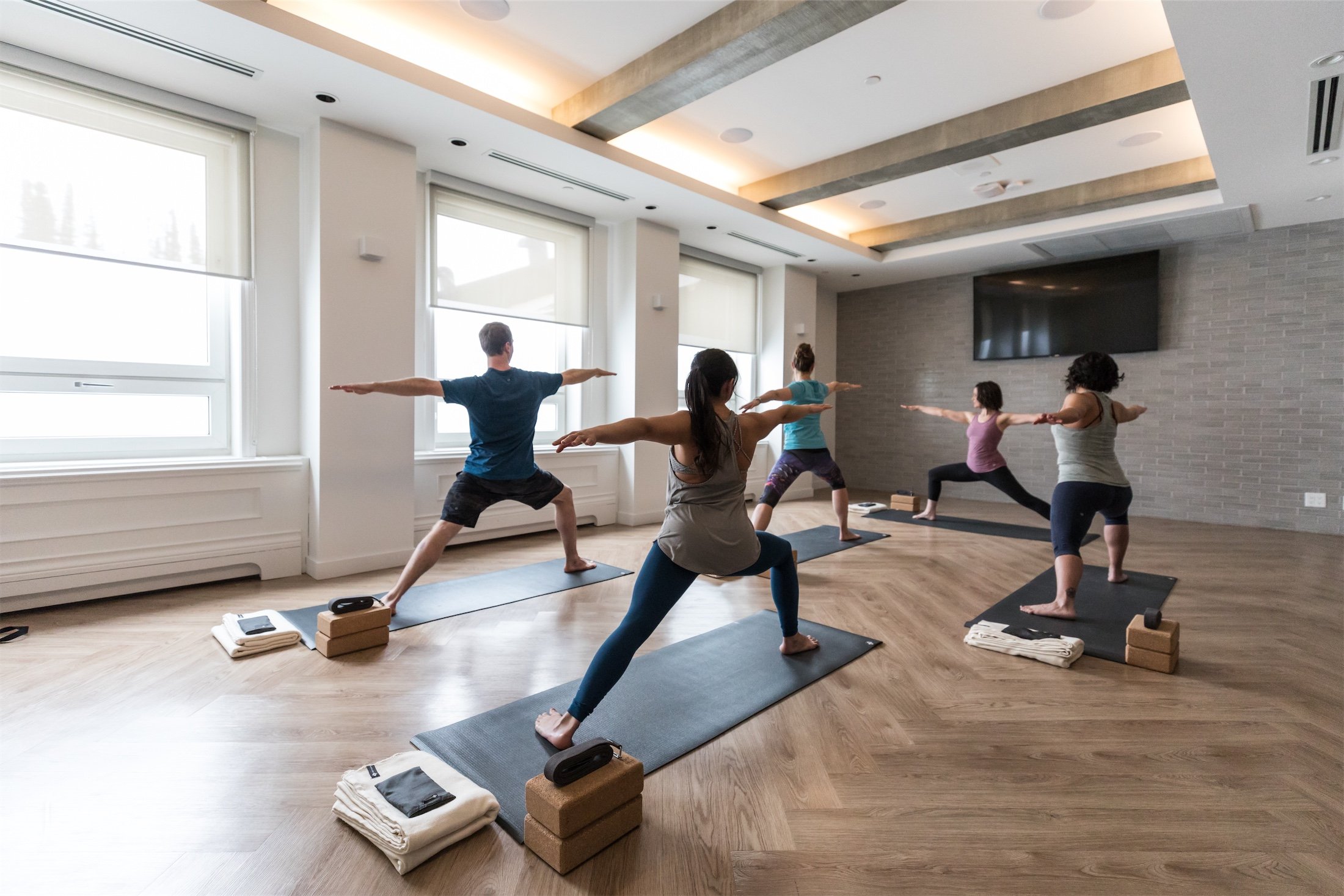 3. Join A Weekend Wellness Workshop
For the first time ever, Fairmont Chateau Lake Louise has partnered with two local wellness leaders to run Wellness Workshops throughout the summer.
Now more than ever, we need to take time for ourselves. We're offering two different workshops for you to reset your mind and body. Enjoy a Mindfulness Reset with Tracey Delfs or Forest Bathing with Ronna Schneberger. Forest bathing is similar to meditation, in that you want to consciously elevate your awareness to your surroundings. Both of these workshops promote relaxation so you can really enjoy your time in the Rockies.
Find out more about forest bathing in our video below.