Health & Wellness
3 Ways to Relax in Lake Louise this Spring
Now more than ever, our minds are exhausted.
Whether we're scrolling our news feed or bingeing the newest Netflix shows, we are always stimulated and many people find it hard to live in the moment. That is not where you want your mind to be when you're exploring Banff National Park. When you're standing in front of Lake Louise for the first time you want to be present and take it all in. You won't want to miss a second of it.
Although there's still snow on the ground, springtime energy is blossoming. Spring is a time of transformation, growth and expansion. In Lake Louise, this means transitioning from a winter wonderland to a spring paradise. As a time of renewal, this is the perfect opportunity to relax and recharge before a fast approaching, busy summer. Rejuvenate your mind, body and soul with our top three ways to relax in Lake Louise so you can make the most of your time in our backyard and be present for all of it.
1. Explore The Great Outdoors
Spring is a peaceful time in Lake Louise and it is the perfect opportunity to reconnect with nature. If you have spent most of winter indoors, now is the time to go outside and play – even if it's not quite shorts and t-shirt weather yet. While Lake Louise is beginning to thaw, the safest place to walk and enjoy the fresh air and sunshine is from the beautiful Lakeshore Trail. Shake off your restlessness and stagnation and take your time walking to the back of the lake and soaking in the spectacular mountain vistas along the way.
Research has proven that spending time in nature, particularly in a forest setting, has many health benefits, including reducing stress and boosting our immune system.
Did you know doctors in Canada can now prescribe time in national parks for patients who are in need of a bit of nature. Learn more here.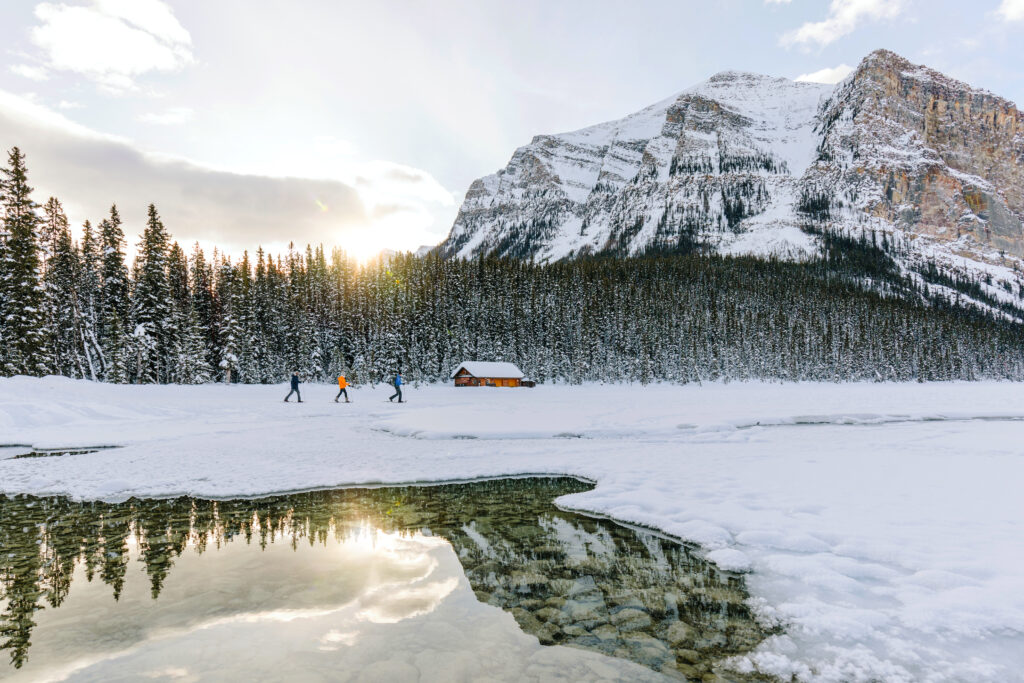 2. Take Part in a Wellness Class
Just because you're travelling, doesn't mean you can't keep up with your at-home routines. We offer a variety of yoga, meditation and stretch classes suitable for all fitness levels; in-person or virtual, to do in the comfort of your guest room. Start your day off with a lakeshore gentle jog or wind down after a big hike with a stretch and roll class. Yoga mats and in-room wellness packages are available complimentary for in-house guests. Find out more about our wellness programs.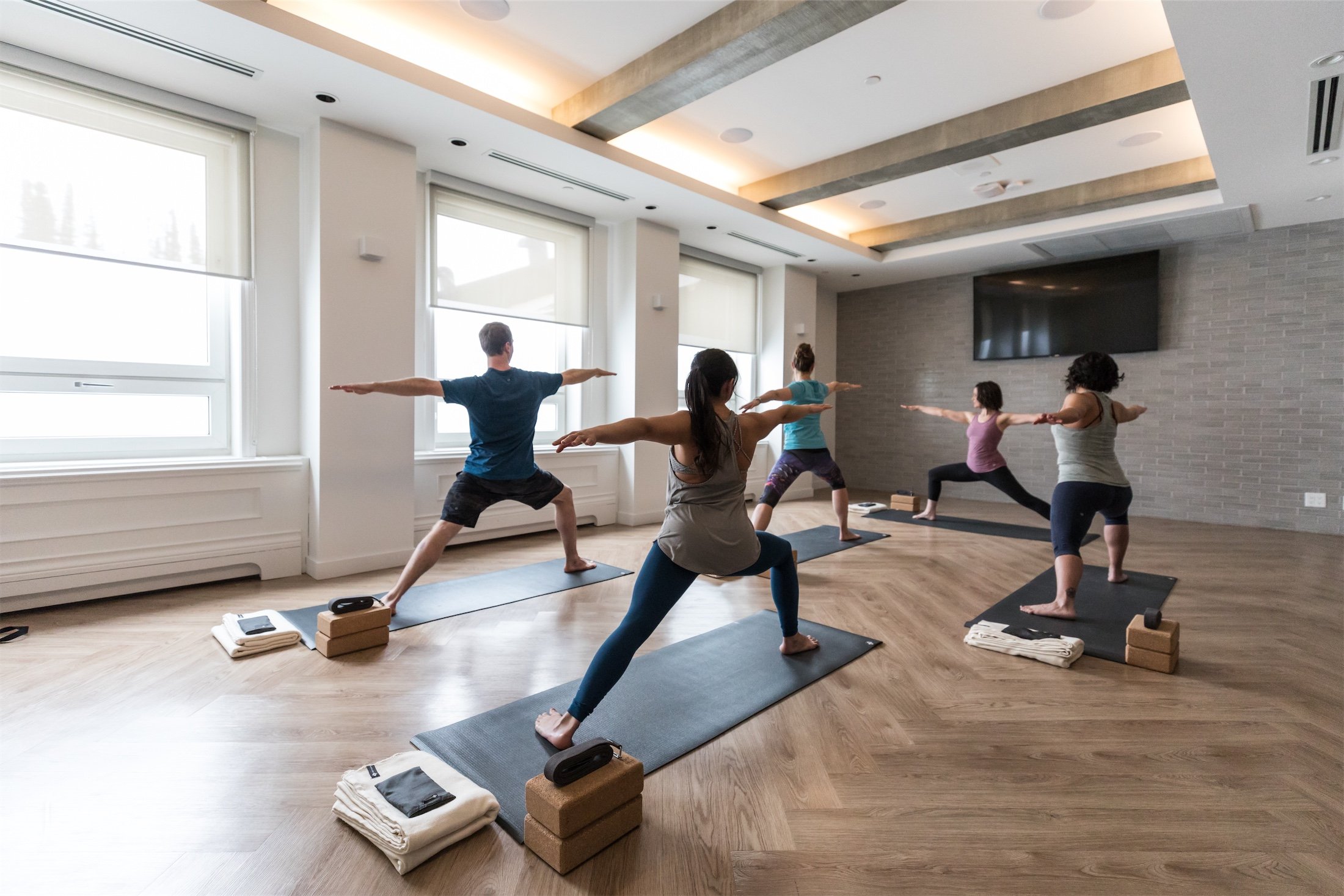 3. Join An Immersive Wellness Retreat
For over a decade, we have offered 2-4 night retreats on a wide range of wellness topics. From yoga to mindfulness to self-improvement and leadership development, plus snowshoeing, painting and more. These retreats allow you to fully sink into the luxury of our resort and become tuned into nature and yourself in a very special way. Guests have found these retreats to be life changing and full of information that they can use to bring more wellness into their daily lives.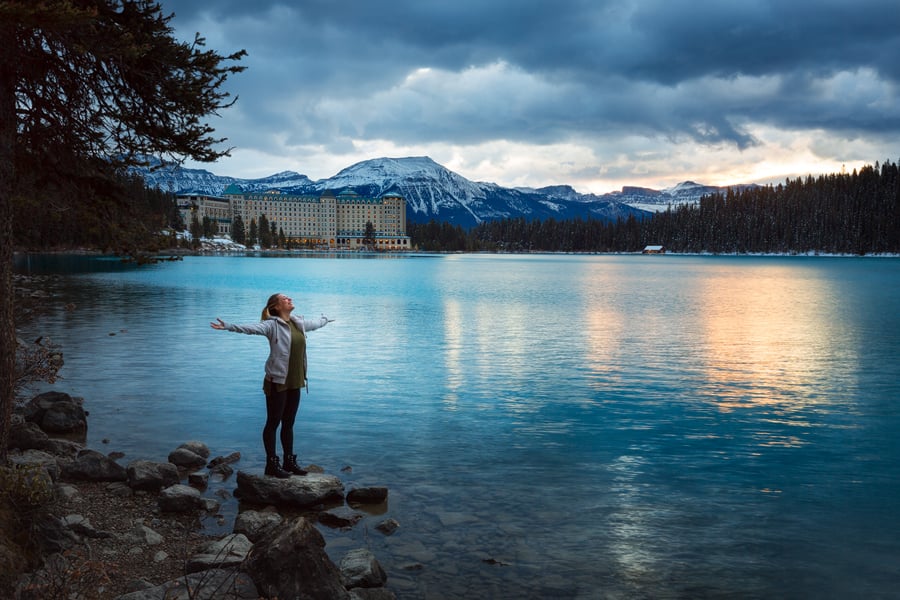 Spring is the season of renewal and these incredible experiences will leave you feeling like your best, most refreshed self after a long, cold winter.