Health & Wellness
Cut through the Clutter – How to Choose a Wellness Retreat
This post was written by Kathy Parsons, the facilitator of our Flow Connect Restore retreat.
Kathy is a yoga teacher, meditation, and breathwork coach specializing in helping people connect to themselves through movement and breath. You can read more about her here. You've decided to go on a wellness retreat. Good for you! Your body, mind, and soul will thank you for it.
One tiny problem… The market is flooded with retreats from all over the world, and more are popping up each day. It's almost overwhelming to sift through the offerings and know you're making the right choice.
They take place worldwide and all make similar promises…they will help you relax, recharge and rejuvenate.
Believe me, I've seen it all! Before hosting retreats, I was an avid retreat aficionado. I'd spend hours researching possibilities. My experiences range from high-end villas in Spain and California, eco-chic fitness fun in Mexico, surfing retreats in Costa Rica, hiking in the Rockies, a crowded ashram on the beach (that one was an eye-opener!), and the list goes on. Work hard, retreat hard was my life motto at that time.
Some of the teachers were exceptional, and others were inexperienced and only there for a 'beach vacation.'  Some of the venues did not resemble the marketing (at all!), and there was no attention to detail in the guest experience.
There's no governing body or recognized rating system, it's just word of mouth and a leap of faith.  However, it's certainly a leap worth taking. Retreats are an amazing way to travel.
To make the decision-making process easy and enjoyable, here are five guidelines:
1. Wish List-it
Before you start digging around, have a general understanding of what you want. This will be your compass as you navigate the research.
Start by asking yourself these five questions:
When do I want to retreat and for how long? (For example, in November for 7 to 10 days)
What is my budget?
Am I willing to travel? Plane/Train/Car 3 hours, 8 hours?
How active do I want to be? (Power yoga or restorative yoga?  Boot camp-style fitness or walks through the forest?)
How spiritual do I want to be? (Are you looking for a quiet retreat that focuses more on reflection, or are you looking for a more social experience where there is the opportunity to have wine with new friends?)
2. Focus on Reputable and Established Venues
Today's travel climate is still riddled with uncertainty and unfortunately, that doesn't appear to be changing anytime soon. Cancellation policies and safety protocols are more important than ever. Now is not the time to take a chance on new venues or brand-new retreat leaders with little to no experience. At least for the next couple of years, it's best to invest your time and money in places that have a track record of hosting retreats, solid reviews, testimonials, and reasonable cancellation policies.
3. Ask Your Network for Referrals and Recommendations
Advice from someone you know and trust is the best place to start. Now that you know what you're looking for, reach out to people in your social network who have been on retreats before. What did they like? What didn't they like?
4. Target Your Online Research
You probably already know that if you type 'wellness retreat', your browser will explode. So, search wisely. Use keywords that you've established from your retreat wish list. 'Vinyasa Flow Yoga Retreat and Canada and November' for example. In addition to Google searches, reach out to established online Retreat Companies that have retreats listed by category, date, price, etc. (Important note: retreat organizers pay to be listed and featured on these retreat search engines).
5. Review Testimonials and Connect with the Retreat Leaders
Don't be shy! Reach out to the retreat leaders and ask if you can connect with them. Make a list of questions, and more importantly, get a feeling for their vibe and personality. Ask yourself if there is a fit. You can also ask to connect with people who have given testimonials. Nothing beats your gut instinct on this one.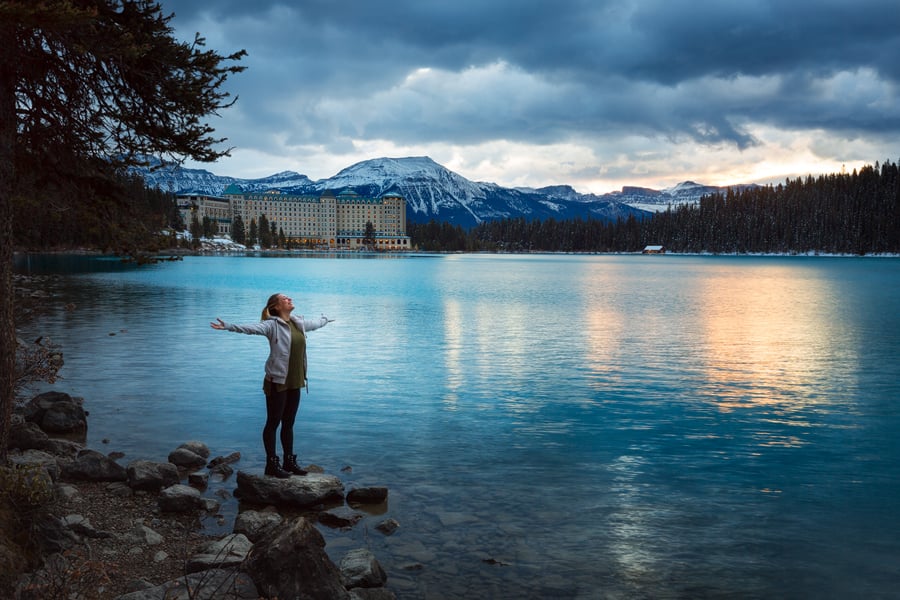 Once you've made your decision, book it, and let it go. Feel confident that you're headed in the right direction. That promise to 'relax, recharge, rejuvenate' is yours for the taking.
Enjoy!
Join Kathy at her next Flow, Connect Restore retreat in Lake Louise on October 23-27, 2022