Planning Tips
How to Spend 3 Days in Lake Louise
Your Itinerary to an Unforgettable 72 hours in the Canadian Rockies this Spring
Planning a vacation to Lake Louise and not sure how long to plan for? Well fear not, we have you covered! Our three-day jam packed itinerary showcases some of our favourite things you can do with your time in the Heart of Banff national Park.
Introduction To Banff National Park
Located in the Canadian Rockies and in the province of Alberta, Banff National Park covers around 6 641km² of land. Filled with snow-covered peaks in every direction you look in, diverse wildlife, rushing rivers and so much more, Banff National Park is a spectacular place to spend some vacation time! Below we've listed some things you should know ahead of your itinerary:
Location: Alberta, Canada
Nearest City & Airport: Calgary
Available Transportation to the Park: Car Rentals, Shuttle Buses
Available Transportation in the Park: Shuttle Buses, Car Rentals, Bikes, Public Transportation etc
Park Pass Costs: Can be found via the Parks Canada Website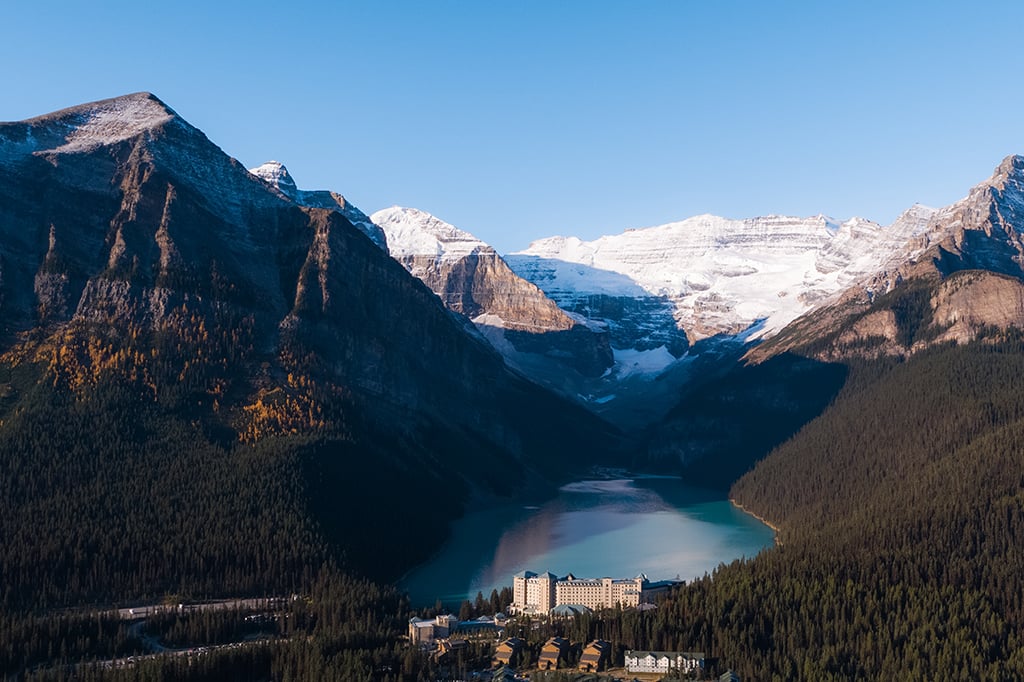 3 Days In Banff National Park
Admittedly 3 days in Banff National Park, regardless of the time of year, is not enough to see and do everything. Still, if you are ok with jam-packing your days, this itinerary will allow you to see some really cool things, get those iconic pictures and will give you enough of a taste to plan a return trip.
Day One
Morning: Lakeshore Stroll
Afternoon: Lake front Après
Evening: Dinner at The Station Restaurant in Lake Louise village
Morning
One of the simplest things to do in Lake Louise, no matter the time of year, is to take a stroll to the back of the lake. This family-friendly, easy trail, takes you along the shore allowing you to discover some of the forest, wildflowers, birds and other wildlife that live here as well as the famous scenery of the towering Fairview Mountain on the other side of the Lake Louise. At the far end, you'll see a milky creek, full of the rock flour, that gives the lake its magical turquoise color.
Afternoon
After a quick rest from your morning stroll, join us on the Lakefront Terrace for some fun and games, our resort activities team have put together a schedule for you to enjoy with our favourite tipples. Whether you are bingo-mad or a trivia queen an afternoon out on the terrace is the perfect place to regroup and tell the tales of your morning adventure.
Evening
For dinner, head down into the village of Lake Louise and take a step back in time at The Station Restaurant. This used to be a bustling train stop and is now a cozy place to enjoy a relaxing meal. This unique venue offers vintage rail cars, landscaped gardens (in summer of course!) and a turn of the century historic log station.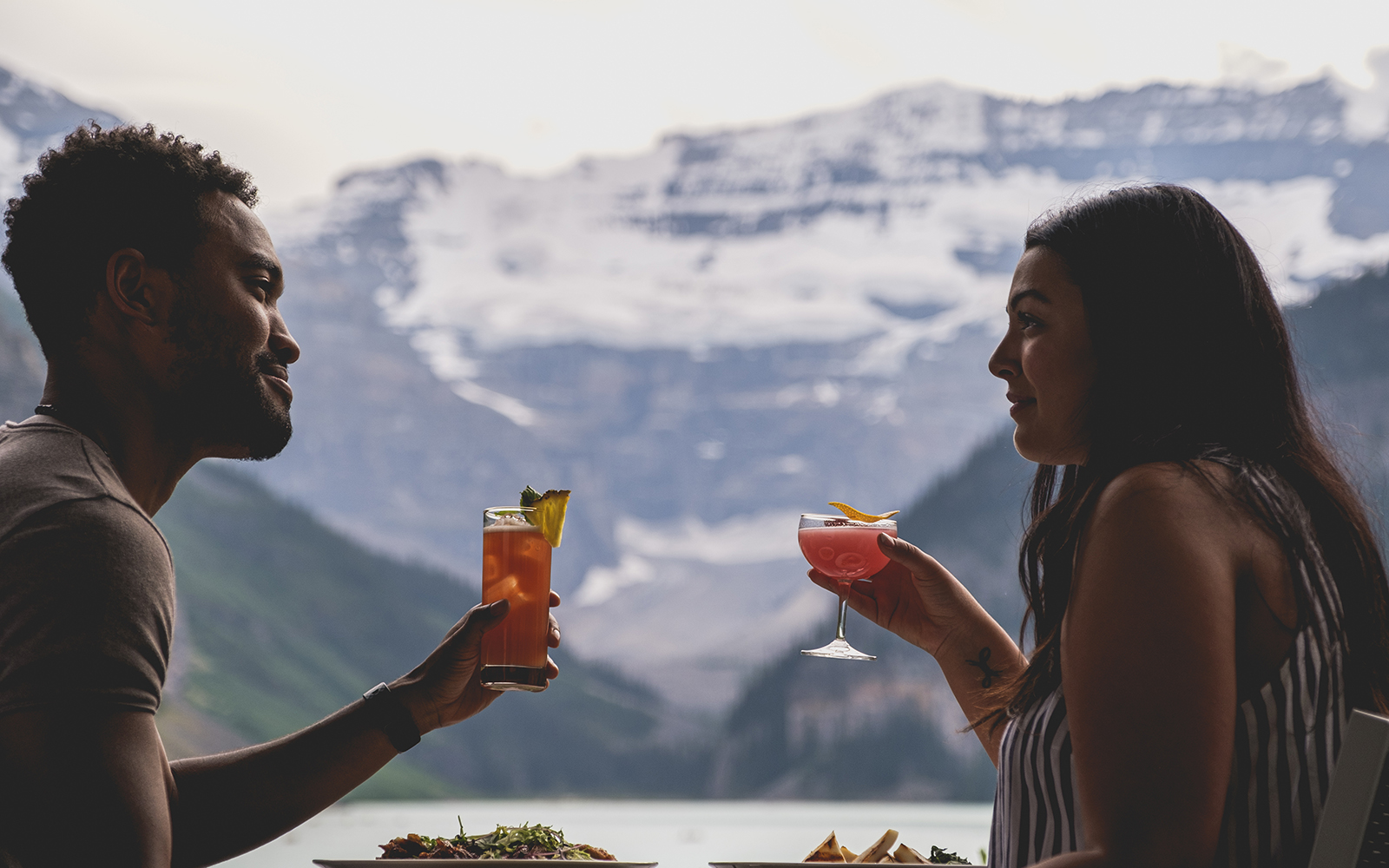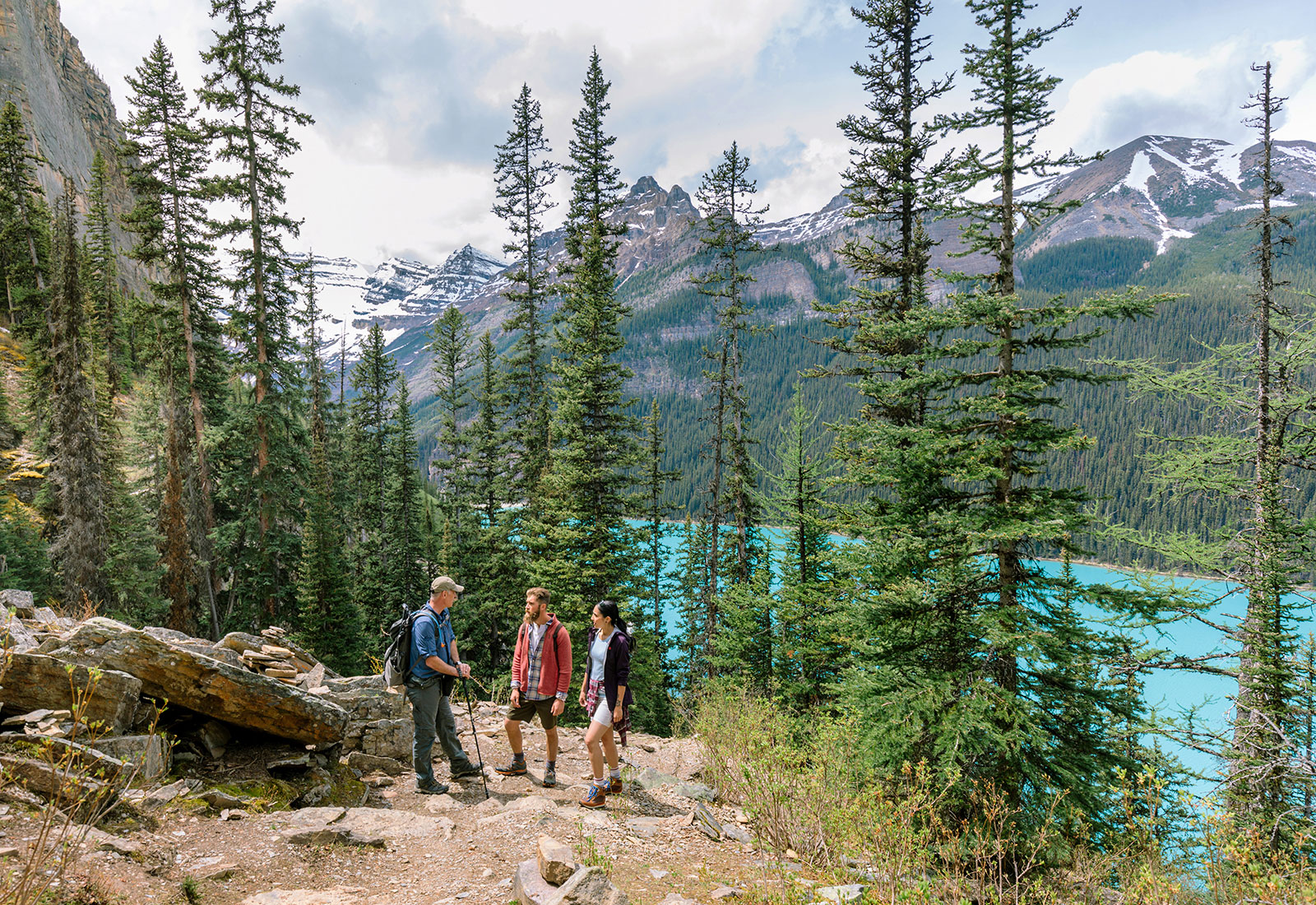 Day Two
Morning: Johnston's Canyon with a Mountain Adventure Guide
Afternoon: Late Lunch at Guides Pantry followed by Afternoon Stretch
Evening: Dinner at Walliser Stube
Morning
Start your morning off with a trip to one of the most popular destinations in Banff National Park, Johnston Canyon. A breathtaking natural attraction carved steeply into the limestone bedrock by thousands of years of water erosion. The best way to get the most out of this excursion is to visit with one of our Mountain Adventure Guides. Their inside knowledge of the area adds to the experience. The lower falls are just 1.1km from the parking lot, an easy pace can see you there in 30 minutes! Be sure to pop through the cave for a refreshing look at the falls.
Insider Tip: pack a pair of ice cleats in spring as the pathway can be a little icy.
Afternoon
It's time to refuel after that exhilarating morning with lunch from the Guides Pantry. With convenient grab-and-go options, make your selection from sustainable, locally sourced salads, sandwiches (our favourite go-to is the chicken & brie warm panini), snacks and sweet treats! Find a spot to tuck into your feast, the hotel Living Room, located just above the lobby, is the perfect quiet spot. Now that you have filled your belly, stretch out those muscles with a fitness classes, lead by a certified instructor, the Stretch and Roll class will help your fatigued muscles recover faster and allow you to enjoy more days of exploring.
Evening
Enjoy a signature dining experience in the cozy nook of the Walliser Stube. Pay homage to the European mountaineering and guiding past of Lake Louise with a swiss-inspired feast so hearty you may move at the speed of melted cheese after! Don't forget to save room for the Chocolate fondue, it's so tasty you will have trouble putting down your fork. Better pack roomy pants just in case.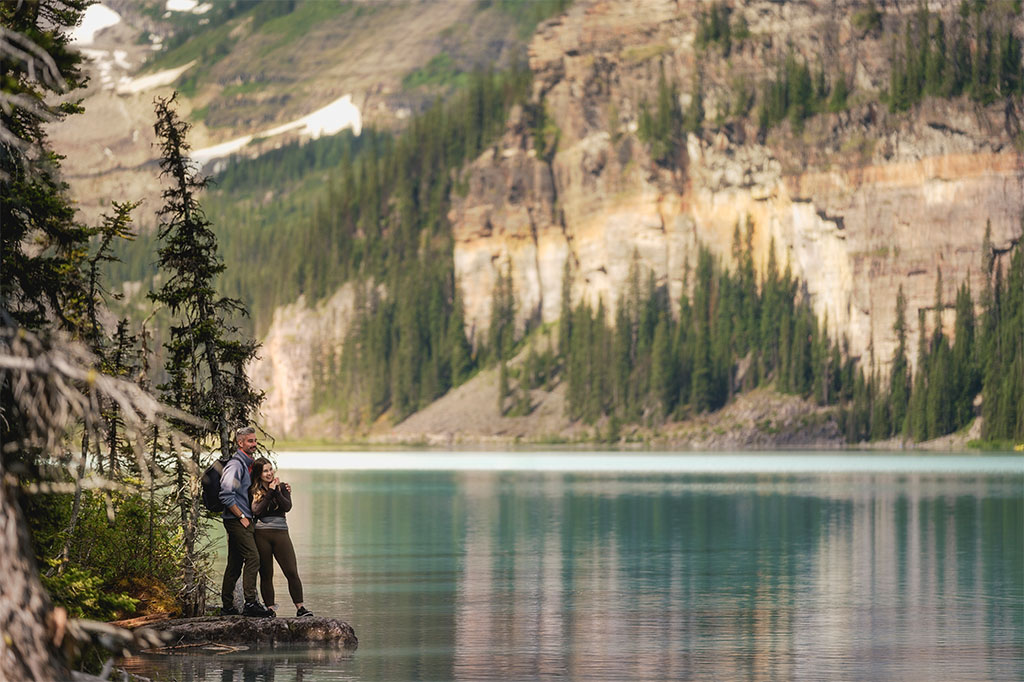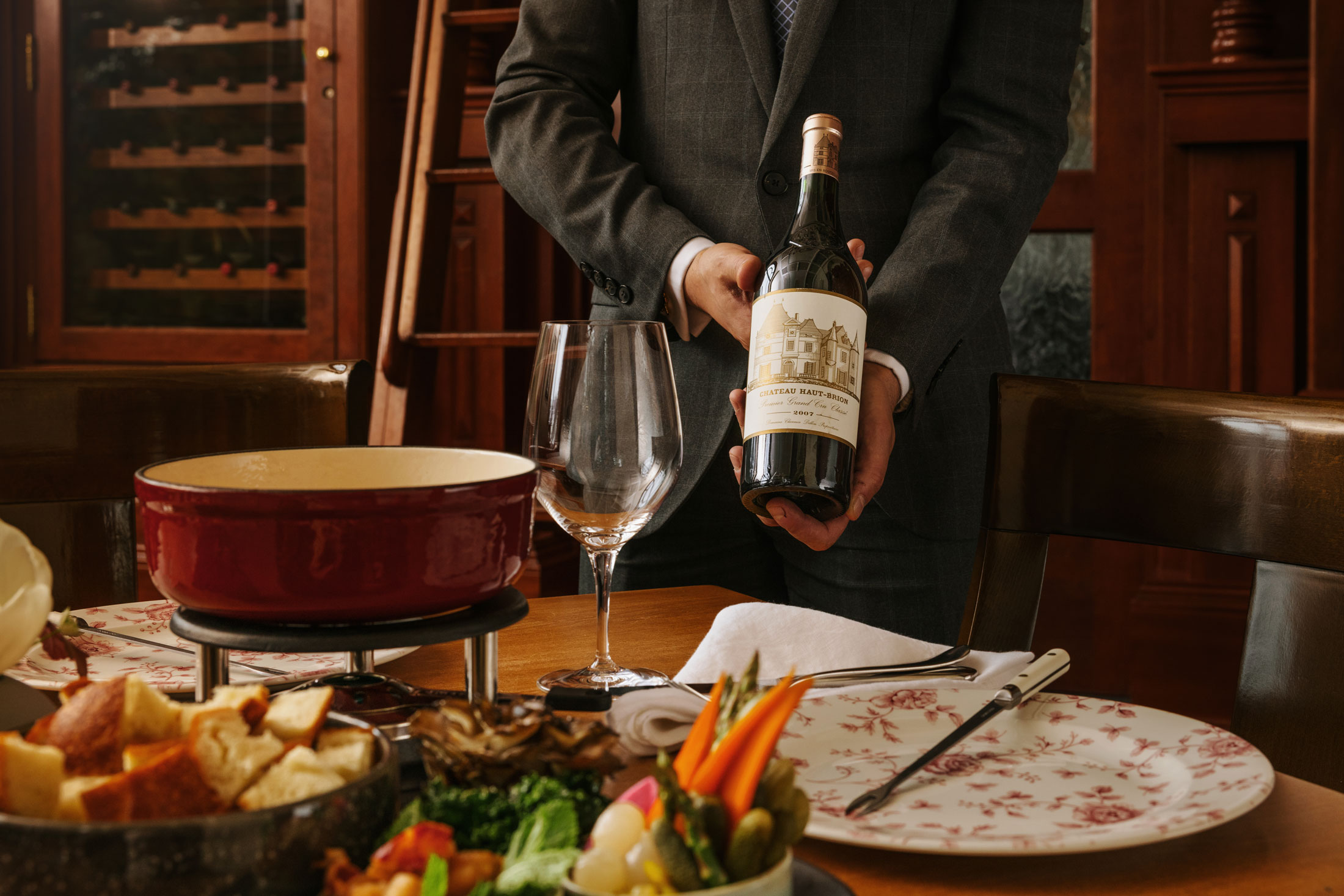 Day Three
Morning: Lake Louise gondola
Afternoon: Banff Town
Evening: Dinner at Fairview Bar
Morning
Take a ride on the Lake Louise Summer Gondola for views over 1500ft above Lake Louise! Panoramic mountain scapes and one of the best places to spot wild grizzly bears and other iconic species of wildlife found in the Canadian Rockies and Banff National Park make this a must-do activity!
Afternoon
Hit the open road and head east to hit up another gondola ride, at the Banff Gondola up Sulphur Mountain (or hike up to get in some extra steps!). Take in those mountain top sights before heading back down to spend the rest of the afternoon meandering through the quaint shops of Banff town site.
Evening
For your final night, enjoy a little elegance in our art-deco styled restaurant Fairview Restaurant and Bar. with it's picture perfect windows and Canadian cuisine we can't think of a better way to end a stay at Fairmont Chateau Lake Louise.