Winter
7 Days in a Winter Wonderland
Experience all the wonder Lake Louise has to offer this Winter in the heart of the Canadian Rockies.
In the heart of Banff National Park lies a frozen world of mystery and wonder. Where a glistening landscape awaits you at every turn. Check out our perfect 7-day Lake Louise winter wonderland itinerary for the adventurous at heart.
Day 1:
Arrive and check-in to Fairmont Chateau Lake Louise. Enjoy roasting marshmallows under the stars at our evening campfire followed by dinner at Alpine Social.
Day 2:
Wake up bright and early, today you will join a Fairmont Ski Guide for an insider's tour of the second largest ski resort in Canada, the Lake Louise Ski Resort & Summer Gondola. Enjoy a unique dining experience at the European inspired, Walliser Stube for a mouthwatering fondue experience.
Day 3:
Fuel up with a delicious breakfast at Louiza, today you're heading on a Mountain Adventure guided hike to Johnston Canyon Ice Falls where you will journey up through the canyon on suspended catwalks to reach the spectacular grotto of the upper falls.
Day 4:
Time to drive east for some more skiing! Your destination: Sunshine Village Ski Resort. Before you go, be sure to pick up your high performance rentals from Chateau Ski and Snow.
Day 5:
Grab lunch to-go from the Guide's Pantry, then head to the Guides Cabin to meet today's Mountain Adventure Guide for a Powderfest Snowshoeing tour. Venture into the forest and look for signs of our "Wild" neighbours. On your return, warm up at the coolest Ice Bar in the Canadian Rockies, and take in the scenic winter wonderland that surrounds you.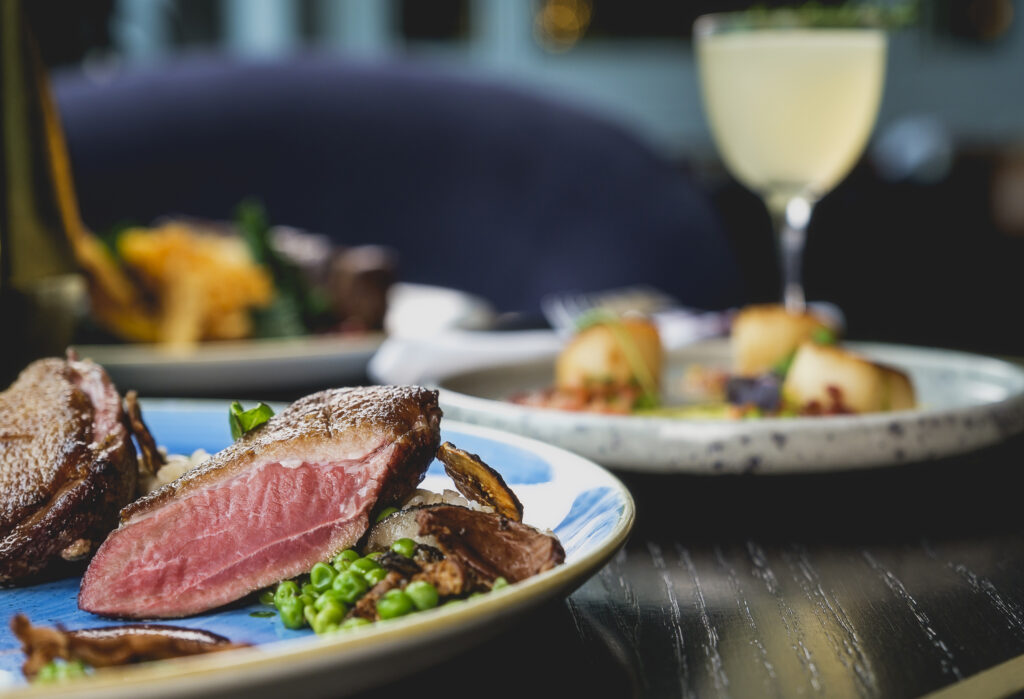 Day 6:
Spend your morning skating on one of the most scenic rinks in the world and run circles around the intricate ice castle that our team creates each year. Once you have released all your energy, sit back and relax and allow the Brewster Family to show you the sights of Lake Louise western style, with a horse-drawn sleigh ride!
Day 7:
Travel west today into Yoho National Park on a thrill seeking dogsled tour. Slide through striking winter landscape and learn how to "mush" your own team of dogs! On return to the hotel, take the time to relax with a cocktail before dinner in Lakeview Lounge as you soak up your last night in our real life snow globe.