Insider Tips
Set your Sights on Springtime in Lake Louise, Banff National Park
When you think of the Rocky Mountains, images of wintery snowscapes or summertimes filled with canoe trips might fill your mind, but it is spring that is genuinely the unheralded hero of Banff National Park. This time of year, the bears venture out of slumber; wildflowers like prairie crocuses begin to reveal their colour and shape, and the majestic Lake Louise transforms with a magnificent turquoise tinge. As if out of a cinematic feature, it is in the springtime that Lake Louise comes to life. For those looking to awaken (or reawaken) their senses, the Fairmont Chateau Lake Louise and surrounding area offer outdoor adventures and creative and culinary experiences designed to give you a much-needed dose of inspiration this spring.
Put A Little Spring in Your Skis
The blooms may not be out on the ski hills, but the longer days mean more time to carve out improvement in your ski skills with fewer lineups. The warmer temps also mean capturing the perfect ski or snowshoe selfie of you and a loved one doesn't result in freezing fingers or frozen smiles. Not to mention springtime deals at The Lake Louise Ski Resort make an afternoon of slopeside playtime a must-do activity this time of year with the skill hill open until May 2, 2021.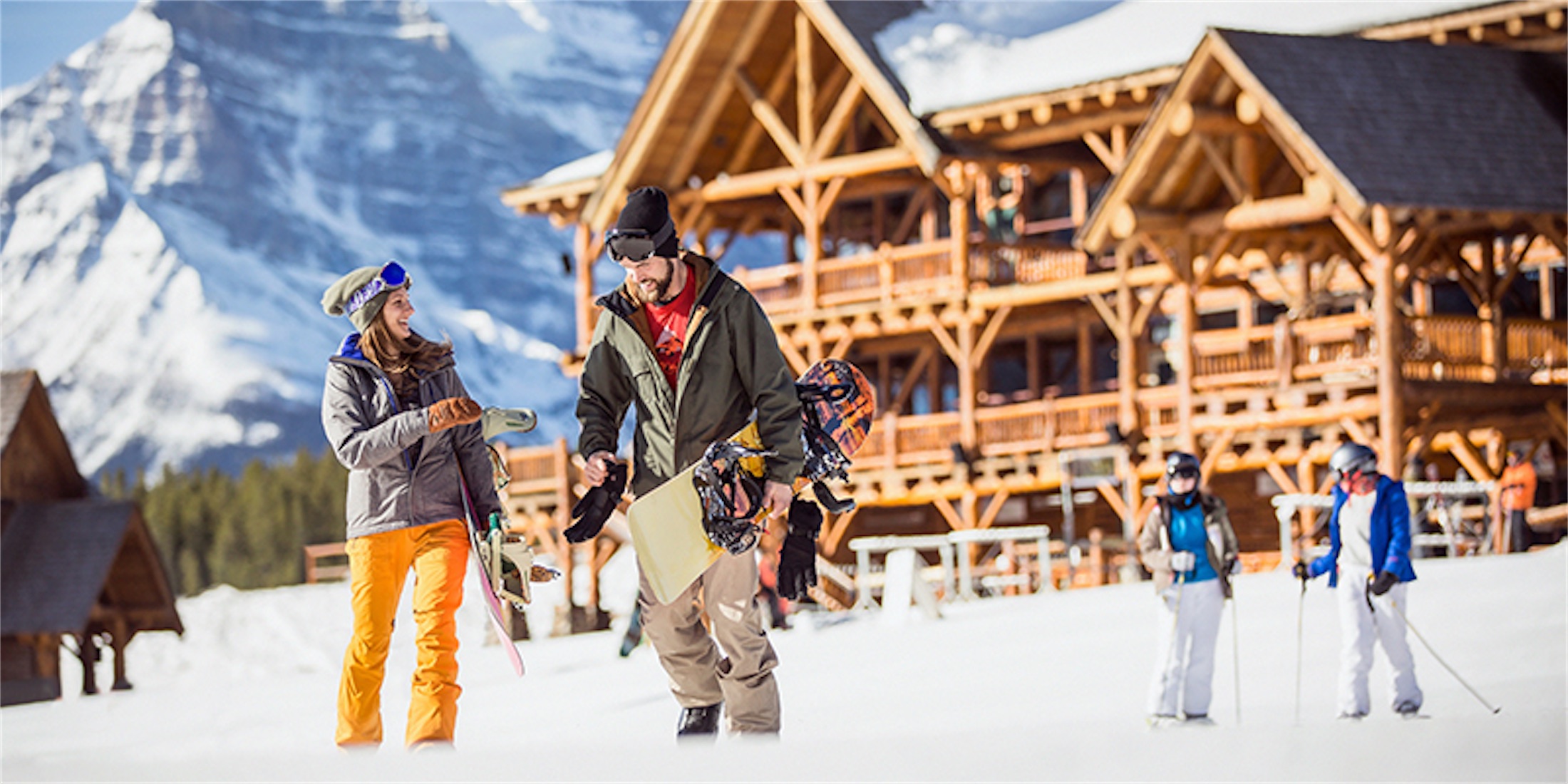 Get Inspired with a Guided Trek
Off the ski hill, some of nature's best inspiration lies at the doorstep of Fairmont Chateau Lake Louise. With a long and proud guiding tradition, the hotel offers complimentary group tours with accredited naturalists as part of the Mountain Adventure Program. A must is the Lakeshore Stroll, a gentle two-hour walk around Lake Louise providing the ideal introduction to the area's flora and fauna. Keep your eyes peeled for our resident mamma and cub grizzlies they make even the biggest wildlife aficionados swoon! We recommend staying your distance and following our local wildlife viewing recommendations to maintain a safe and picture-postcard-perfect experience. For a slightly more challenging yet short walk, the Fairview Lookout Walk provides a sub-alpine forest experience that culminates in an incredible viewpoint overlooking Lake Louise and the Chateau. For those looking for a more robust or customized tour, experienced adventure guides are available for private bookings.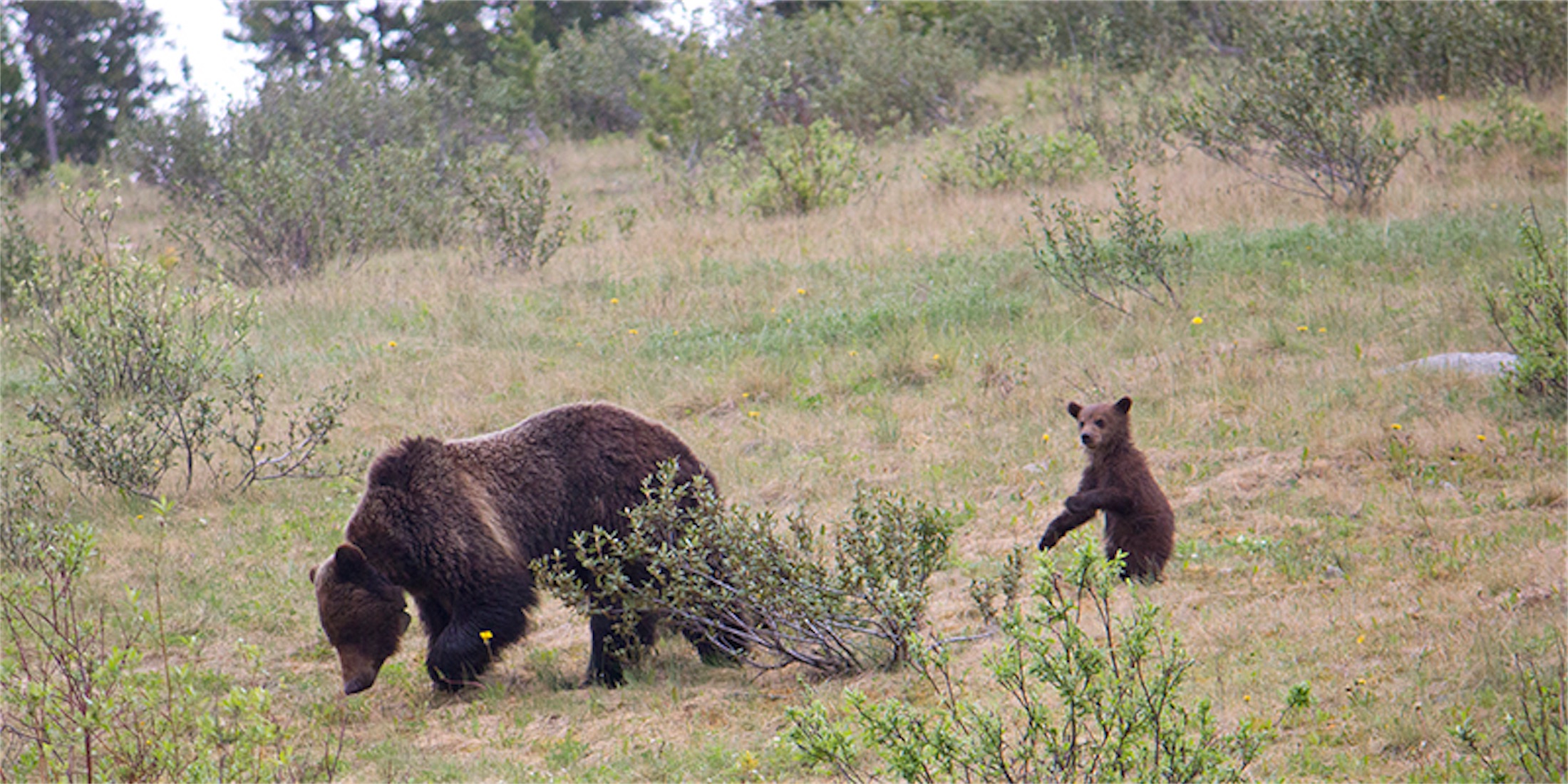 Soak up the Views and Sharpen your Skills
If you've seen a picture of the Fairmont Chateau Lake Louise, you certainly have noticed the stunning location and endless views of Victoria Glacier and Lake Louise. The spectacular setting and architecture make for one of the best patios in the Canadian Rocky Mountains. This season the Lakeview Lounge Patio and the Lakeview Terrace spring to life on April 5, 2021. Imagine starting your morning by sipping a latte lakeside as you plan your day's adventures, or enjoy the extra daylight by unwinding post-adventure with one of the refreshing floral-inspired cocktails. Better yet, level up your cocktail knowledge with the Mixology Experience and History on Thursdays from 2:00 PM – 5:00 PM. From "New Fashion, Old Fashioneds" to "Clarification in Cocktails" and "Low ABV and Spritz," each Thursday features a different cocktail-creation crash-course alongside nature anecdotes from our Mountain Adventure Guide, Mike.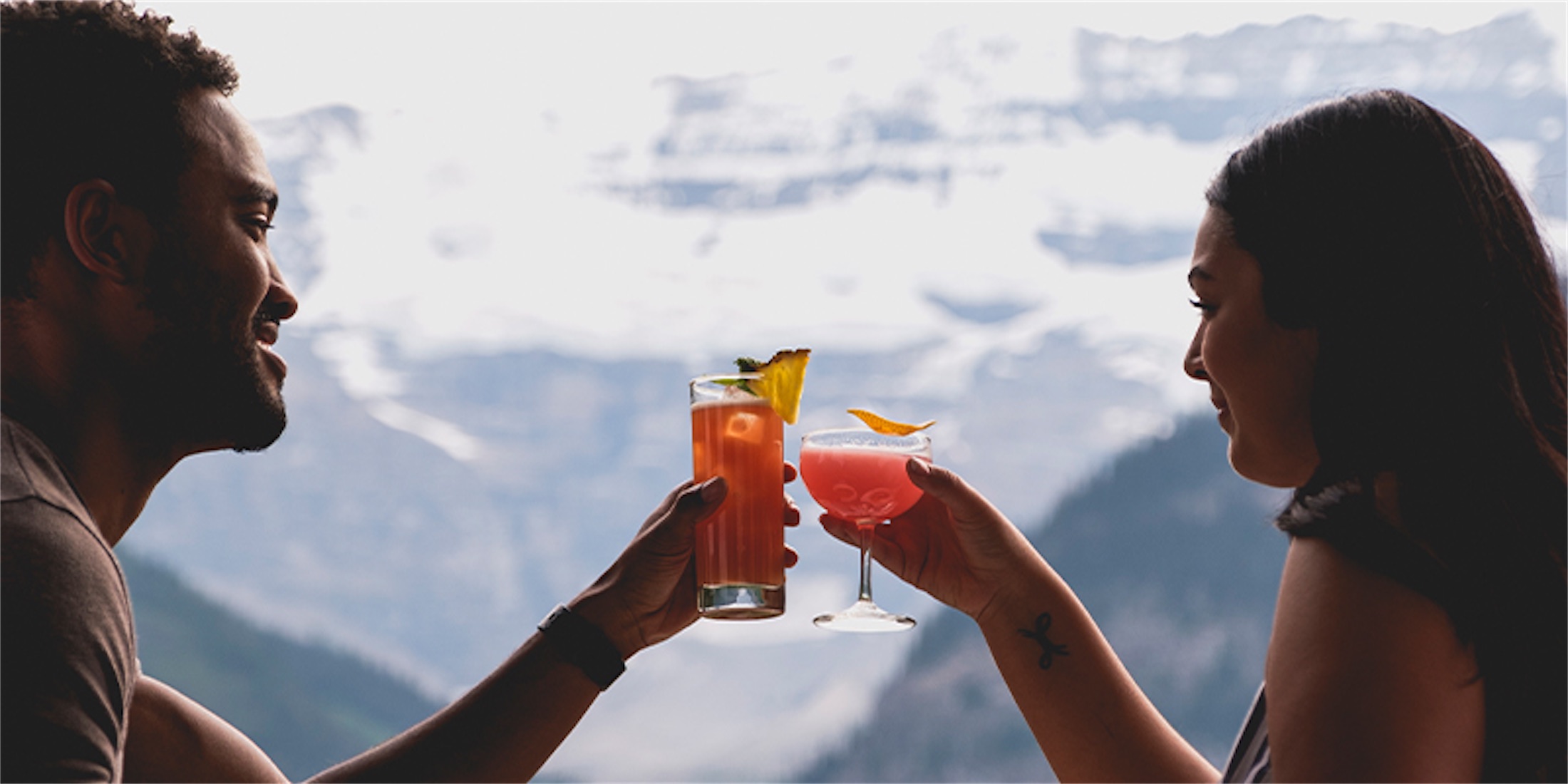 Reawaken those Artistic Skills
Whether you are an accomplished artist, or this is your first time picking up a brush, clear out the creative cobwebs and make room for an awe-inspiring afternoon of painting with Fairmont Chateau Lake Louise's Plein d'Air sessions. Take in the afternoon sun while celebrated local artist Mindy Johnstone leads you through a step-by-step painting process using the lake's dramatic backdrop and mountain landscape. Paint Lake Louise sessions are available Tuesday and Wednesday afternoons from April 13 – May 26, 2021 and include all materials. You'll leave with a new appreciation of our pristine natural environment and a personal memento of your trip.
With an abundance of nature to explore alongside new creative and culinary experiences, a springtime getaway to Lake Louise is sure to reawaken your senses and give you a much-needed dose of inspiration this year.
A hidden gem of the travel industry, the mid-week escape offers the ability to take advantage of incredible packages that are only available during the week. View all hotel exclusive offers this spring.