Insider Tips
It's About Time – Summer in Lake Louise
From the dramatic turquoise-hued lake to the magnificent mountain passes and wondrous wildlife, the striking and unrivaled beauty of Lake Louise is what makes it a must-see or must-return destination. Whether or not you've visited the resort, the iconic images of Lake Louise are forefront in the minds of many. This remarkable outdoor stage has captured the hearts of adventurers and mountaineers for over a century. From 1870 when the Canadian Pacific Railway began constructing the Fairmont Chateau Lake Louise, Canada's storied hotel and surroundings have been a draw for hiking, horseback riding, climbing, and canoeing.  With its endless possibilities for summer exploration, Lake Louise is more than just the backdrop for your selfie; it is a destination that deserves time.
Picture Postcard Perfect Paddle
Begin your visit with a quintessentially Canadian experience – a gentle canoe trip across the aquamarine waters of Lake Louise. With the Victoria Glacier and surrounding mountains as your backdrop, drink in the fresh air and experience some of the most breathtaking scenery on earth. Canoe rentals are easily accessible at the boathouse on the west shore of the lake. For a more extensive historical and cultural experience, join our guides for a paddle from the comfort of authentic 26' cedar strip group canoes while your guide shares stories about wildlife, the indigenous people, and the early explorers.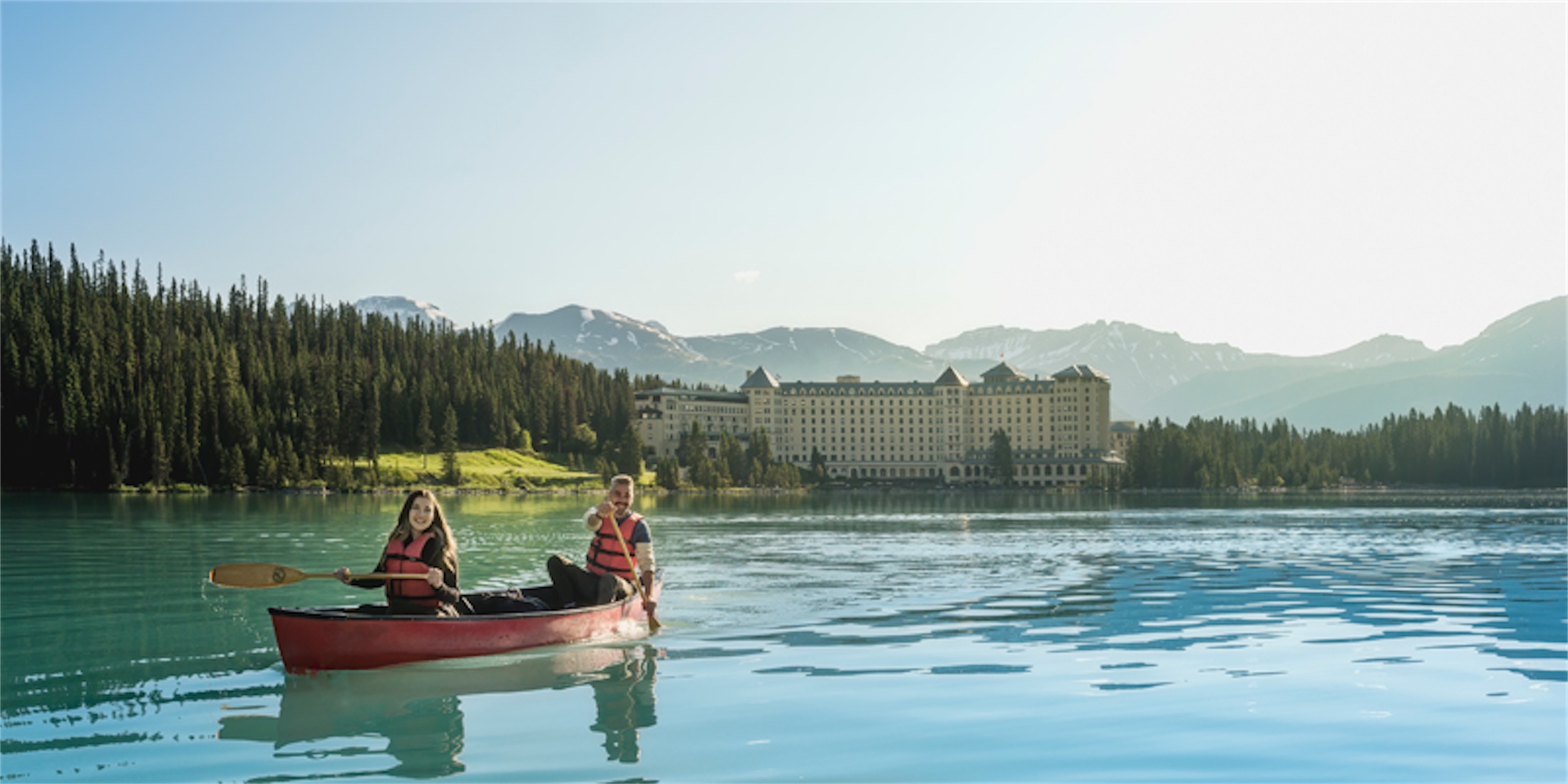 Climb to New Heights with a Hiking Adventure
A trip to Banff National Park would not be complete without setting out on one or more of the incredible trails. At the Chateau's doorstep is the start of a leisurely stroll around Lake Louise. The experience gives you a sense of the lake's geography and an excellent location to snap the ideal picture with the historic Fairmont Chateau Lake Louise in the background.  But this is just the beginning of the outdoor adventures and wildlife viewing opportunities available in Banff National Park. The best part about the wide variety of trails in the area is you have an equally interesting amount of wildlife frequenting the area, including elk, grizzly bears, caribou, and mountain goats. Chateau Lake Louise's Mountain Adventure Guides can provide you with local knowledge and history as you explore a myriad of half or full-day day outings. A favourite is the Lake Agnes Teahouse, A 3.5 km hike winds up and through a forest to 2135metres, where the valley opens up to reveal spectacular Lake Agnes and the home of the tea house since 1905.  Enjoy some fresh baked goods or sip on one of over 100 different loose leaf teas the teahouse offers.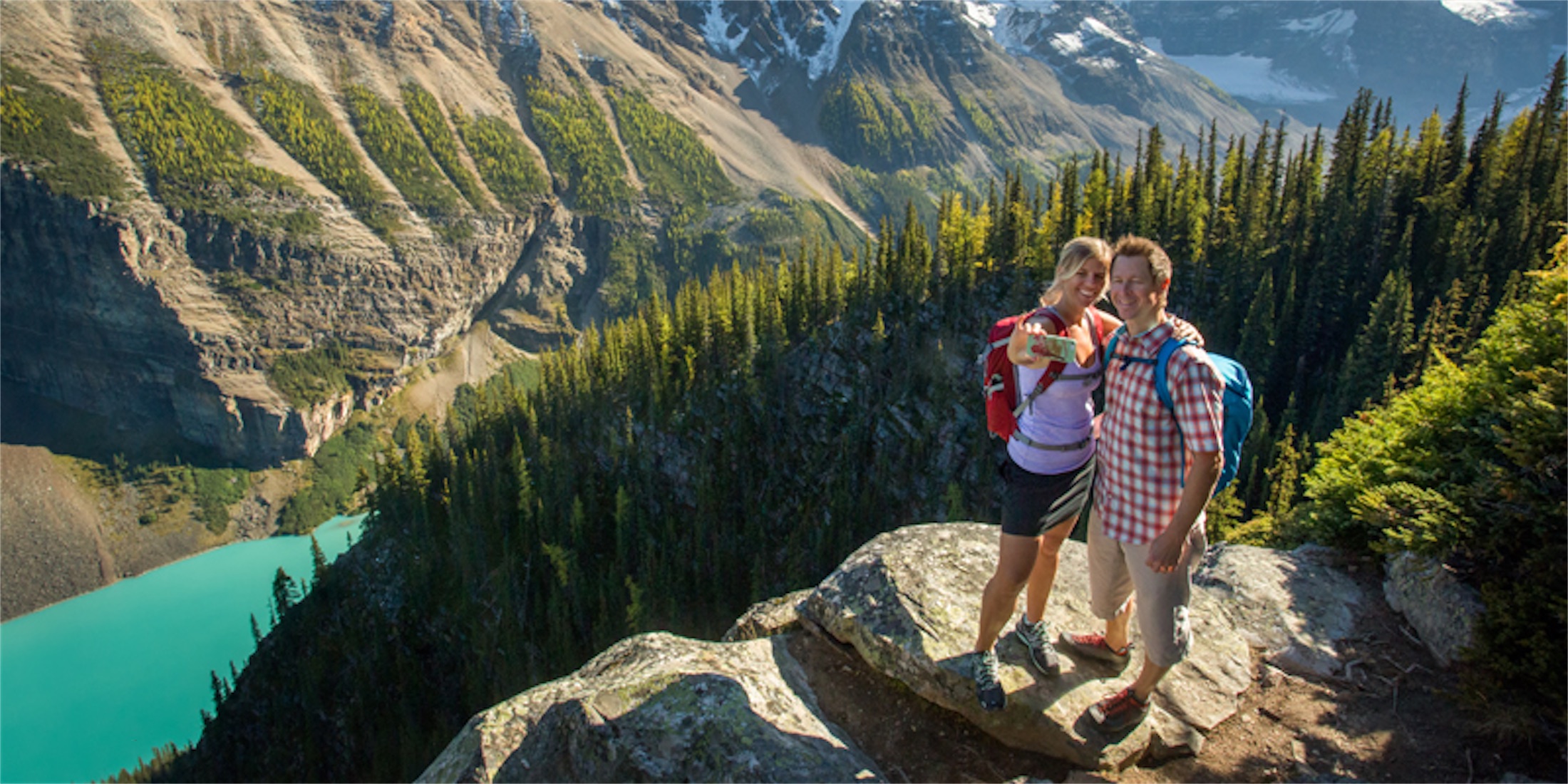 Get to Know Our Neighbours
A short, scenic, and sometimes mountain goat-filled drive from Lake Louise is the town of Banff.  Home to nearly 10,000 residents in the heart of the Rocky Mountains, the townsite is surrounded by Mount Rundle, Sulphur Mountain, Mount Norquay, and Cascade Mountain. Explore nearby natural hot springs, horseback riding, hiking, or enjoy the boutique shops and bistros in town. A visit to this picturesque town is not complete without visiting Canada's Castle in the Rockies, Fairmont Banff Springs with 12 acclaimed restaurants, a resort day spa, and a renowned golf course.  As an added bonus this summer – anyone staying more than four nights at Chateau Lake Louise can take advantage of an array of perks at the Fairmont Banff Springs as a day visitor, including complimentary bike rental, complimentary historical tour, complimentary self-parking, complimentary golf club rental and complimentary driving range access.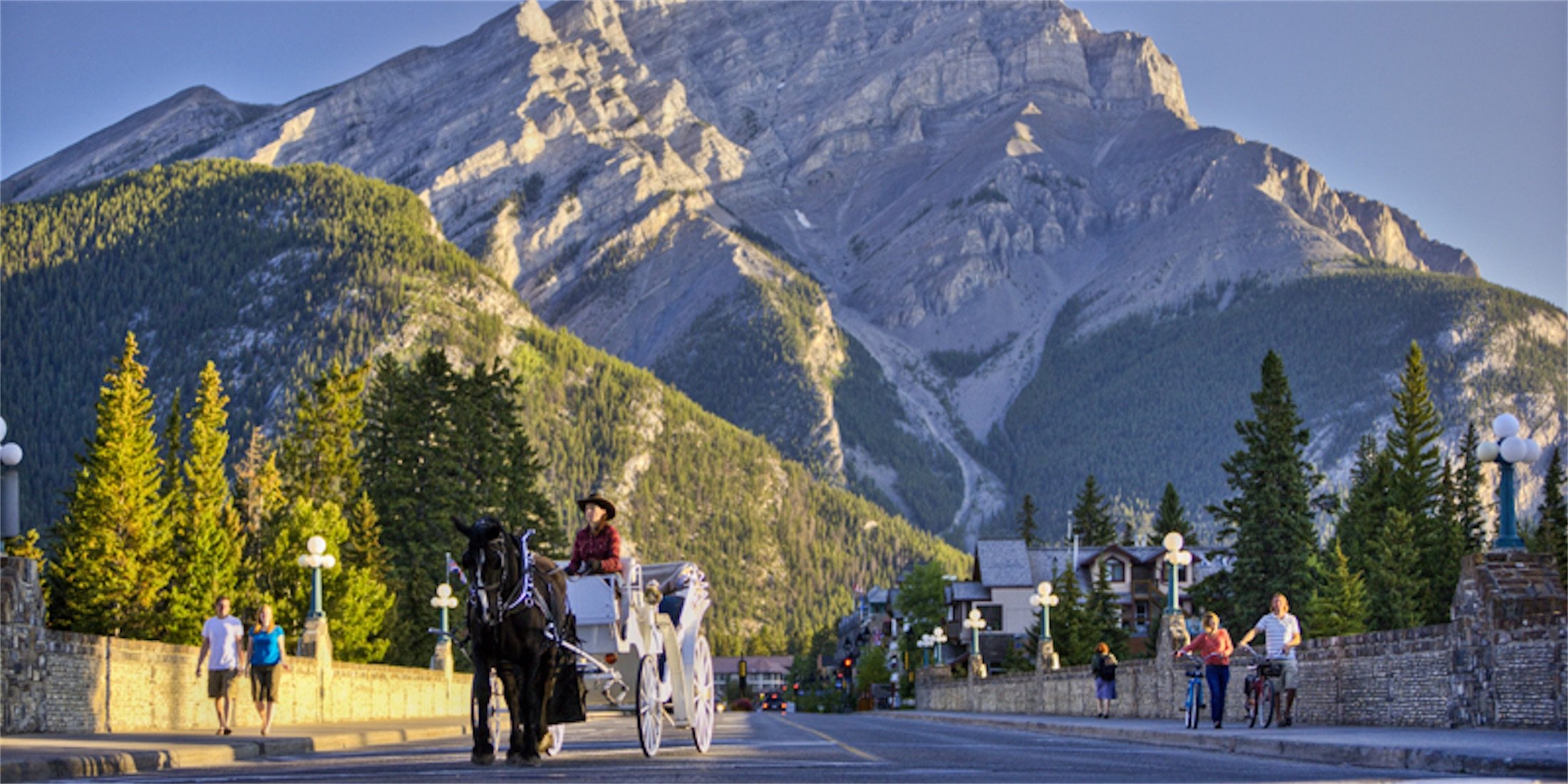 Cheers! Salut! Salud!
Revel in the endless views of Lake Louise and Victoria Glacier as you cap off your day with a floral-inspired cocktail on the Lakeview Patio. Or try the resort's own brew – the Backcountry Blonde Ale, a collaboration with Canmore's Grizzly Paw Brewery. Arguably Canada's most scenic restaurant, the Lakeview Patio at Fairmont Lake Louise features seasonal menus with locally sourced cuisine, spirits, and brews. Whatever beverage you choose to wet your whistle, this vista is definitely worth toasting!
It's ALL Possible

Right now, Fairmont Chateau Lake Louise is making it easy to delve deep into adventure and explore the wonder of Lake Louise with the Workcation or Vacation offer.  Save up to 15% on luxury accommodation with an extra 5% off for Accor All Live Limitless members.  This summer, time is on your side at Fairmont Lake Louise.