Wine & Dine
Fairview Gin Caesar
A perfect gin-spin on this Canadian classic, our Fairview Gin elevates this Caesar recipe so you can picture yourself sipping on a patio in Lake Louise.
There are few things more Canadian than the Caesar. You might be surprised to learn that this cocktail has Alberta roots. Born in Calgary, Alberta in 1969, we've taken this classically vodka-based drink and inserted our very own Fairview Gin, created in partnership with Wild Life Distillery.
In collaboration with Wild Life Distillery, a local forager took some of our Fairview Bar & Restaurant bartenders to source different botanicals to include in our exclusive label, which shines in this beverage.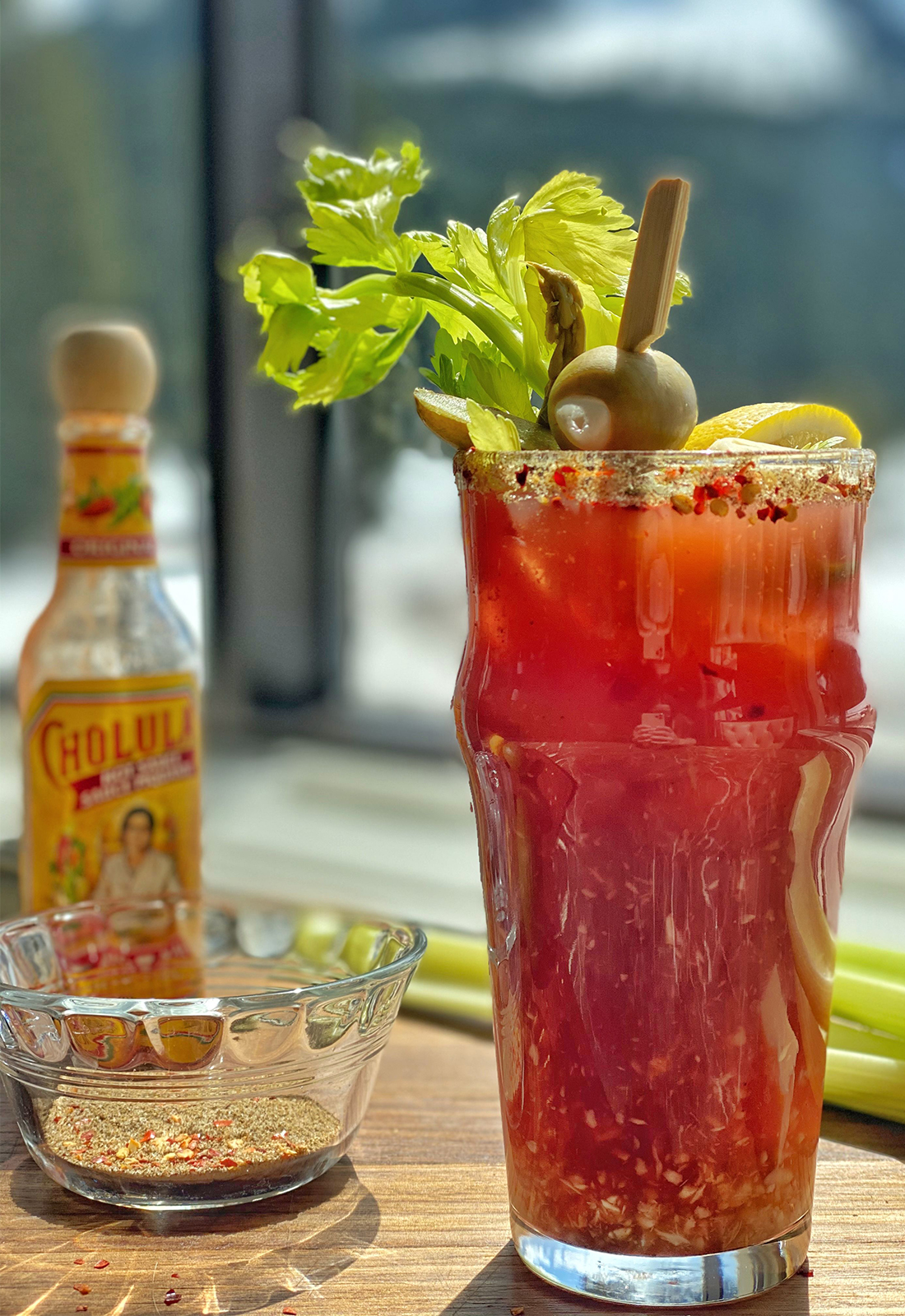 Fairview Gin Caesar
1oz Fairview Gin
2 dashes lemon juice
2 dashes of hot sauce
2 dashes of Worcestershire
1 dash of horseradish
Celery salt & red pepper flakes
Clamato to top
Directions
Dip the rim of your glass in lemon juice, then rim with celery salt & red pepper flake mix. Add ice, Fairview Gin, hot sauce, Wocestershire, lemon juice, and horseradish. Top with Clamato. Garnish with celery stalk, pickled asparagus, olives and a sharp cheddar cheese (or whatever you have in your fridge!).
While our gin isn't available to purchase just yet, you can recreate this classic Canadiana cocktail at home with any gin you have lying around at home.