Planning Tips
6 Reasons Why You Should Visit Lake Louise This November
Reason 1: Skiing Every Day is Encouraged
Whether you prefer the thrill of alpine skiing or the heart-pumping benefits of cross-country skiing, there are endless possibilities right outside of the resort. Get a head start on the ski season and enjoy our 120 kilometers of groomed cross-country trails and our complimentary shuttle to the Lake Louise Ski Resort. With the fresh snow and the excitement kicking in, be the first one in your crew to ski, or better yet, bring your friends along!
Reason 2: Wellbeing Classes are Free
The Fairmont Chateau Lake Louise offers a plethora of fitness and wellness classes, offered graciously to all of our guests. From an energizing morning yoga flow to a guided tea meditation, or from a high-intensity interval training to a post-ski stretch down, you can take as many classes as your heart desires!
Reason 3: Photographers are Welcome
With our blue November skies and our twinkling snow, the picture-perfect spots are almost endless. Capture the not-yet-frozen turquoise lake surrounded by white mountain peaks, or be one of the first artists to snap the official start of our winter when the lake freezes. Located right in the heart of Banff National Park, our pristine location will make you wish you had brought more memory cards.
Reason 4: Serenity is More than a State of Mind
Here, we ensure that you can disconnect as much as you want. With the peacefulness that winter brings, a short stroll along the beautiful Lake Louise shore allows you to reconnect with what truly matters to you. Breathe in the fresh air, connect to nature and let this special communion recharge your senses!
Reason 5: Spa Days are Necessary
Pamper yourself and indulge in one of our aromatherapy treatments. Promoting tranquility and calm and aiding in the restoration of your natural flow of energy, these treatments will hydrate your skin while also improving blood circulation.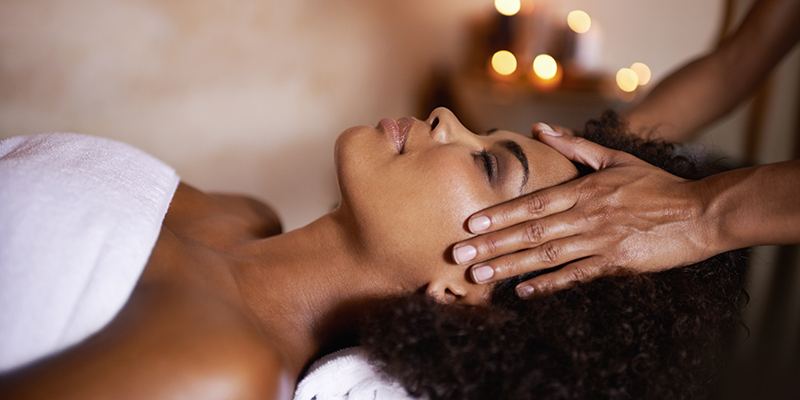 Reason 6: Afternoon Tea is an Elegant Activity to Enjoy on a Snowy Day
Experience the age-old British tradition of afternoon tea. Delight yourself in a wonderful assortment of European sandwiches, delectable pastries and Fairmont-exclusive Lot 35 teas. Bonus: from the Fairview Restaurant, you also get to enjoy the beautiful vistas of Lake Louise and the spectacular Fairview Mountain.