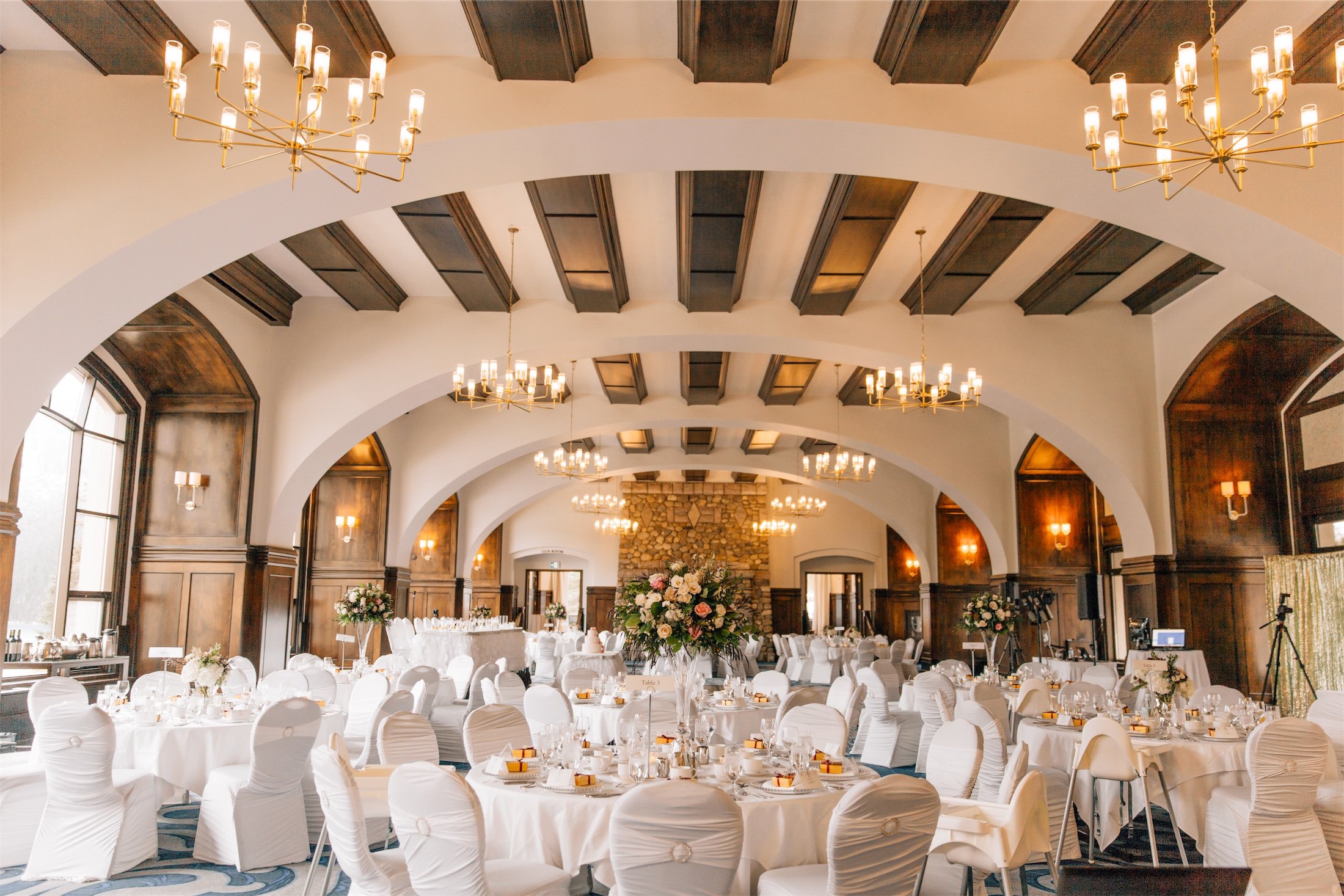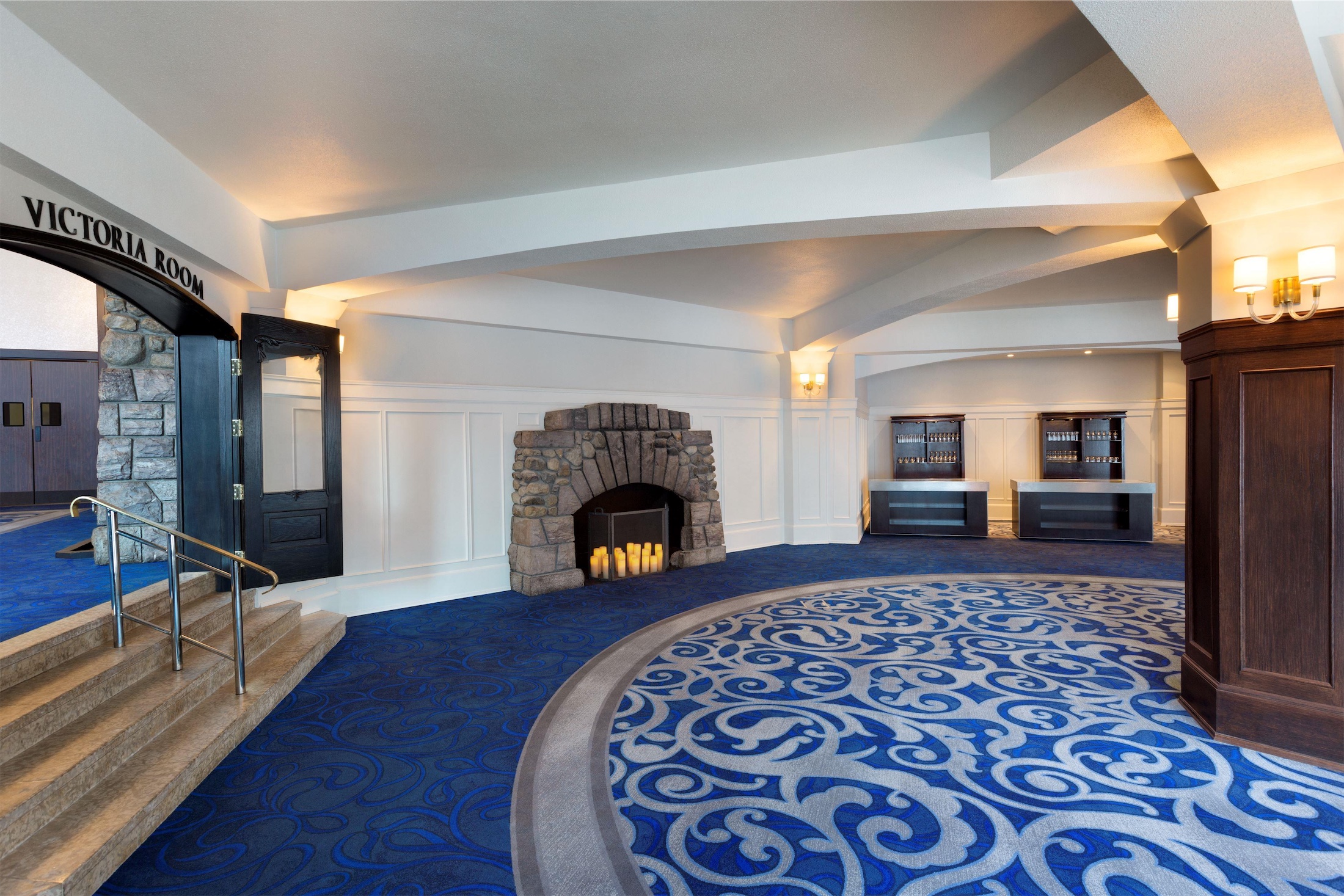 Victoria Foyer
Look out onto Lake Louise and the surrounding mountain ranges from the intimate Victoria Foyer, at the entrance to the Victoria Ballroom, and a coveted choice for gatherings and mixers before the main event. The elegant space's circular design lends itself to conversation and socializing, while floor-to-ceiling arched windows let in natural light and dramatic views.
Victoria Ballroom
Just as glamorous as it was back in 1913 when it debuted, this venue is the Chateau's No. 1 choice for special events. Walls of windows overlooking the lake and mountains, vaulted ceilings with antique chandeliers, dark hand-carved woods, a large stone fireplace and decorative carpets in vibrant French blue set the tone for cultured celebrations. The historical ballroom, meticulously restored to its original grandeur, accommodates up to 400 for executive meetings and opulent banquets in high style.
650 Guests
Banquet Menu
1,310 sq. ft.
Sun Room
With a timeless chateau-meets-castle feel, the circular Sunroom has vaulted ceilings, ornate pillars and rich mahogany woods, with a large stone fireplace opposite oversized windows taking in the lake and alpine peaks. Stage your small meeting or festive event here in gracious Old World style sure to dazzle your guests.
126 Guests
Banquet Menu
900 sq. ft.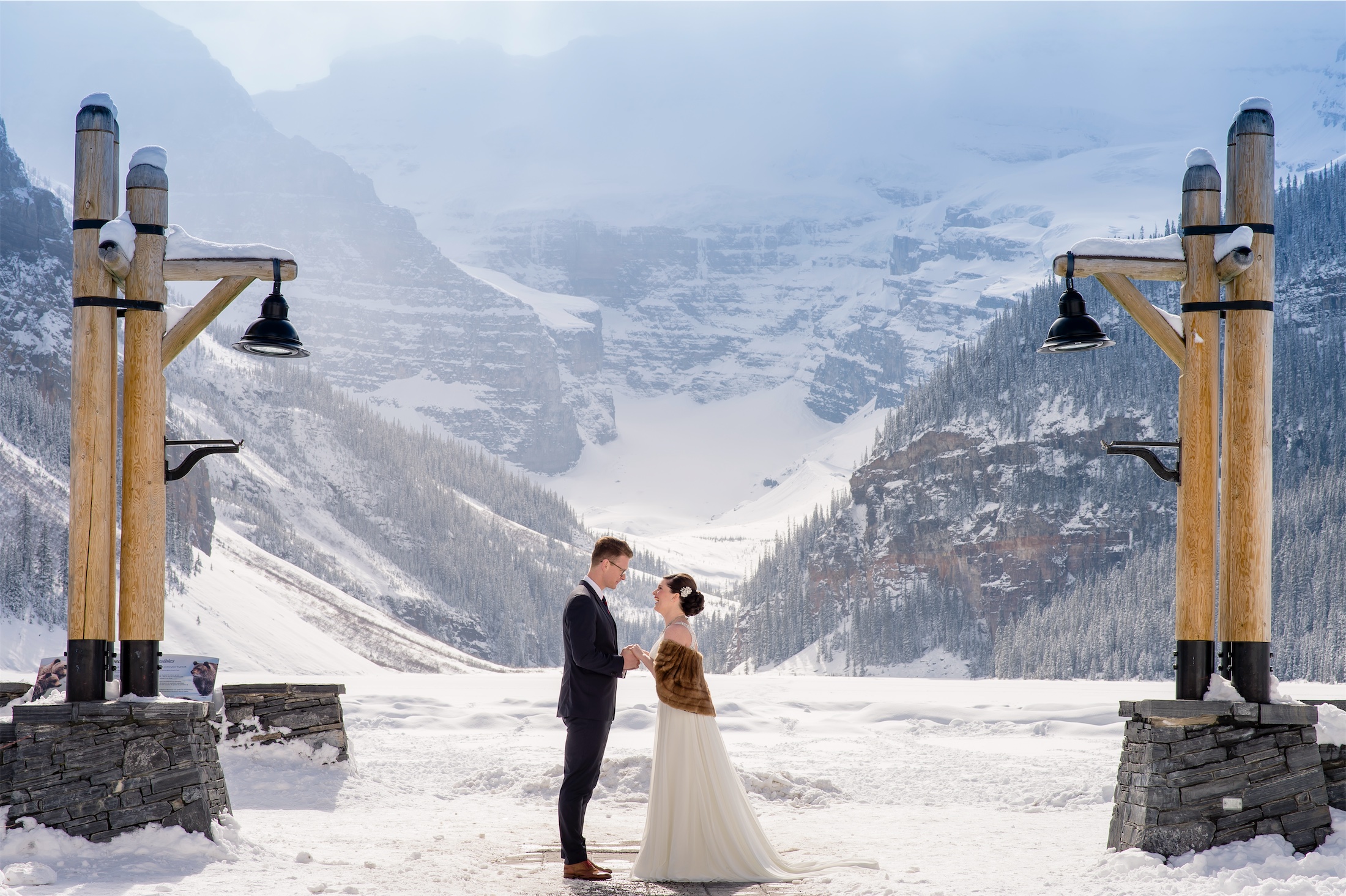 Lakeview Terrace
This breathtaking outdoor venue has a prime view of the Victoria Glacier. The space accommodates up to 200 guests in a vertical seating arrangement facing the edge of Lake Louise. The boardwalk sees many visitors to the shoreline each day and although this space offers the most idyllic view of Lake Louise, the walkway behind the terrace is publicly accessible to park visitors. The Lakeview Terrace is available year-round for wedding ceremonies only (not receptions).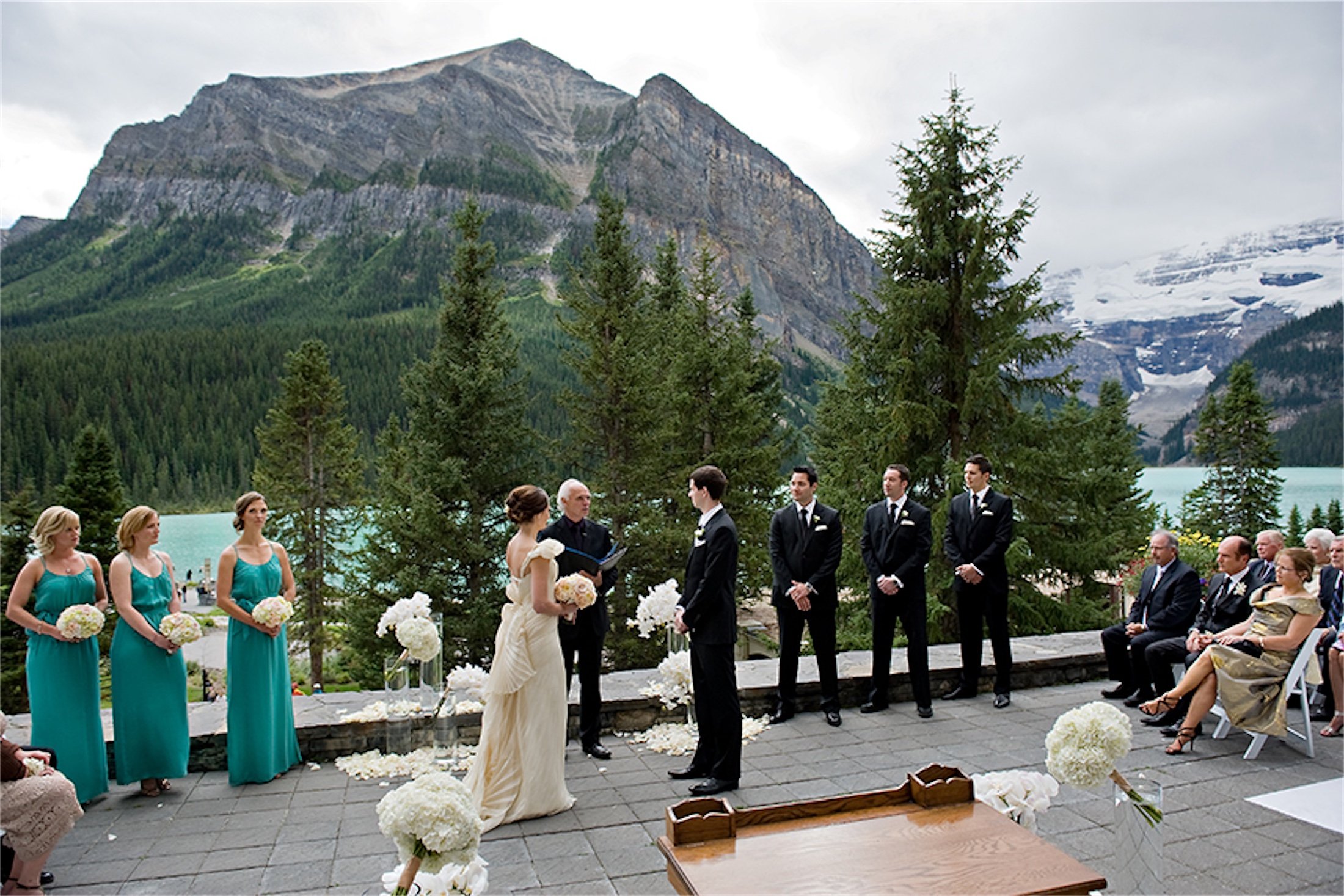 Victoria Terrace
The Victoria Terrace is a stunning outdoor venue that overlooks Lake Louise and can accommodate up to 200 guests. Situated at the top of a hillside overlooking Lake Louise, this space offers a more secluded outdoor ceremony than the Lakeview Terrace. Seating can be horizontally or vertically aligned with the terrace. The Victoria Terrace is perfect for a couple looking for a private outdoor ceremony location with extraordinary views of Lake Louise. Available from late May to early October only. Should there be inclement weather; indoor ceremony space is guaranteed to our guests.
Mount Temple Ballroom
Soaring ceilings with arched beams and original paintings set the tone in this lofty space. For up to 750 delegates, the ballroom spans an impressive 8,856 square feet, including an attractive pre-function space — optimal for trade shows, conventions and receptions or large conferences. Divide the room into three with retractable walls to suite your program.
850 Guests
Banquet Menu
8,856 sq. ft.
Ceremony & Reception Details
Ceremonies include:
Hotel chairs (choice of banquet chairs or outdoor white garden chairs)
Marriage registry signing table
Water station
DJ table and white linens
Weather backup (for outdoor ceremony bookings only)
Ceremonies do not include:
Flowers
Marriage Commissioner
Audio/visual (music and microphones)
Photography and videography
Decorations including an aisle runner
Wedding Planner/Day-of coordination
Décor handling, setup and removalPlease Note: a wedding reception must be reserved to book a wedding ceremony. If you choose to host your ceremony in the same space as your reception, please allow for three hours of set-up time in between your ceremony and reception. This also applies if your weather back-up ceremony location is the same as your reception location.
Cocktail Reception & Dinner Setup includes:
Any required tables, including but not limited to:

Cocktail tables, white linens
Gift and sign-in table, white linens
Guest dining tables (5-ft or 6-ft round tables, or rectangular tables), white linens
DJ or musician table, white linens
Option of having elevated head table

Band stage (if required)
Hotel chairs (choice of banquet chairs or outdoor white garden chairs)
White or black table napkins
All diningware, cutlery, glassware, stemware
Bar setup
Hardwood dance floor
Podium
Additional items that may be organized through a décor company or wedding planner include:
Decorations
Decorative table linens
Decorative chairs
Table décor, including centerpieces
Day-of coordination
Flowers
Audio/visual (DJ or Band) including microphones
Menus and wine selections must be confirmed within 30 days of your wedding day. Once your final menu and beverage requirements have been confirmed, your Wedding Specialist will prepare an estimate for your wedding. For your initial budgeting purposes please anticipate the following:
One bottle of wine (750 ml) serves five glasses
One bottle of sparkling wine or champagne serves six champagne flutes
Estimate a minimum of 1/2 bottle of wine per person for dinner and 1/3 of a bottle per person for lunch
Estimate a minimum of six pieces of hors d'oeuvres per person, based on a one hour reception before main meal
Estimate two drinks per person for the first hour of a reception, one drink per hour for each hour thereafter
Anticipate 20 to 30 minutes for each course to be served, for an enjoyable dinner service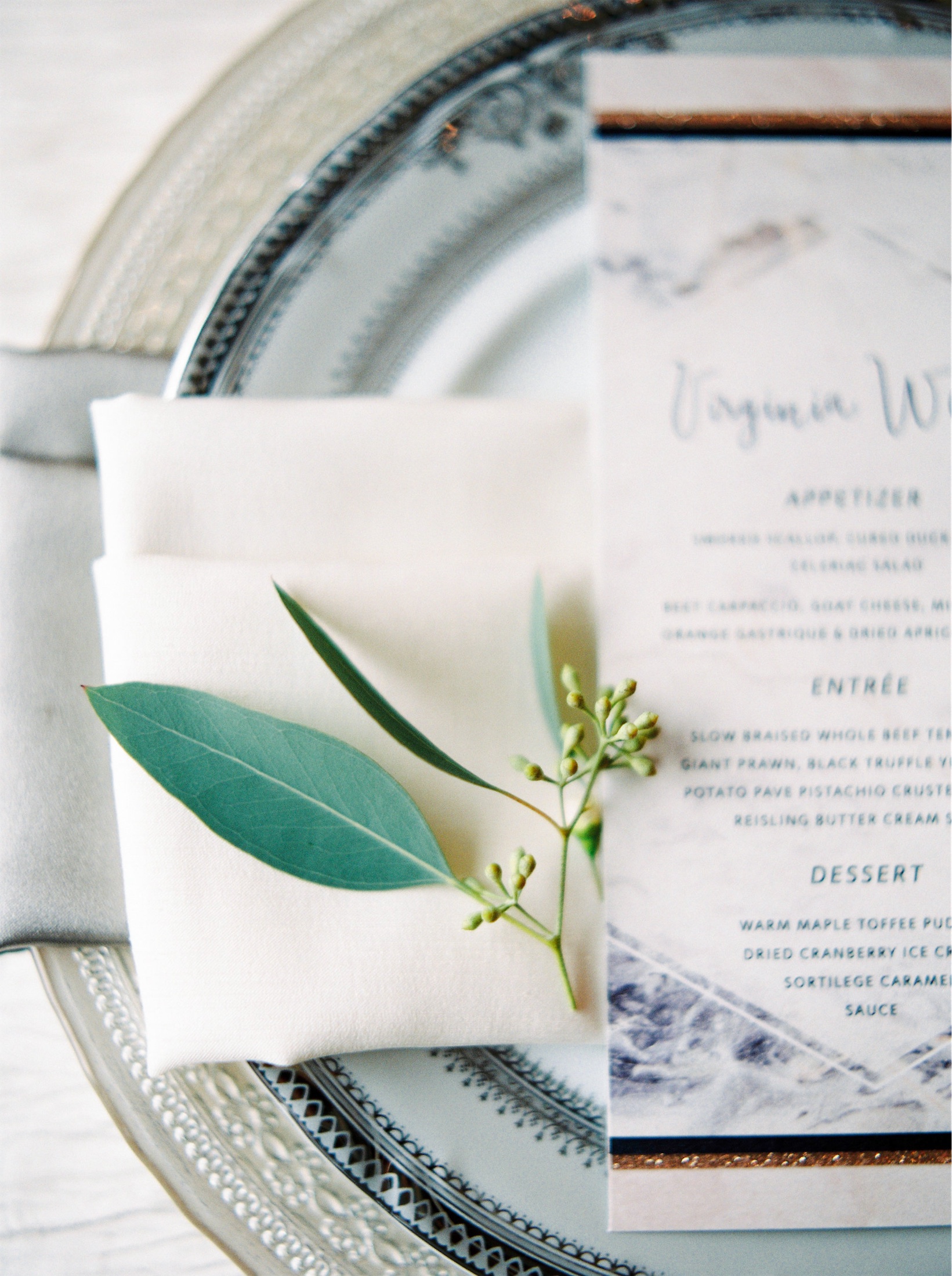 Create a bespoke wedding menu that reflects your unique culinary vision. Whether you're planning an intimate affair or lavish ballroom gala, your guests will enjoy creative cuisine and unparalleled service.
Additional Wedding Information & Policies
It is the policy of Fairmont Chateau Lake Louise to serve alcoholic beverages in a reasonable and professional manner at all times. We will adhere to all applicable laws and regulations as they pertain to the service of alcohol to under age or intoxicated persons. The hours of alcoholic beverage service at the Fairmont Chateau Lake Louise are 10:00 AM to 2:00 AM Monday through Sunday and holidays. Under no circumstances are guests allowed to leave the function space with an alcoholic beverage as the hotel corridors are not licensed by the Alberta Gaming & Liquor Commission.
Audio visual equipment (podium, microphone, lapel microphone, sound systems), can be supplied by our in-house vendor PSAV Presentation Services.
Please note that our cancellation policies require non-refundable payment of total anticipated revenue figures as per your contract based on the following timeline:
0 to 90 days prior to wedding date: 100%
91 to 180 days prior to wedding date: 90%
181 to 365 days prior to wedding date: 80%
366 days or more prior to wedding date: 70%
Recommended when guests purchase their own tickets from a cashier/bartender provided by the hotel. Cash bar prices include a surcharge and applicable taxes. Note: a bartender and a cashier charge of $40 per hour (minimum of three hours) will be applied if sales are less than $250 per hour. Includes liquor, beer, wine, liqueurs, port, cognacs, soft drinks, and juice.
A service charge of $85.00 + GST applies for the one hour room rental, including the set up. The hotel will set up the front row, aisle chairs and registry signing desk as they will be set for your wedding. We will do our best to accommodate requests to hold your ceremony rehearsal in the same room that your wedding ceremony is booked in; however, we are unable to guarantee space availability, time, and location of your ceremony rehearsal until two weeks prior.
Group corkage charge of $50 per bottle applies. A special event liquor license may be required in accordance with associated regulations. Please speak with your Wedding Specialist for more details. Homemade wine is not permitted.
We are delighted to offer preferred wedding room rates for you and your guests starting three days prior to your wedding date and ending three days afterward. These rates will differ depending on the specific date of your wedding and will be offered based on hotel occupancy.
Please let your Wedding Specialist know if you would like to discuss reserving a block of guestrooms (minimum of 10 guestrooms required). Additional information regarding the terms and conditions can be provided upon request.
Recommended when guests are hosting a reception in their suite. A charge of $5 per person includes appropriate glassware, cocktail napkins, ice and garnishes. Each additional refresh
is charged $3 per person. A minimum charge of $50 applies. Please speak to your Wedding Specialist as noise restrictions on guest floors vary by season.
Recommended for wedding groups when the host is paying for all liquor consumption, plus a surcharge and applicable taxes. Note: a bartender charge of $40 per hour (minimum of three hours) will be applied if sales are less than $250 per hour. Includes liquor, beer, wine, soft drinks, and juice.
Fairmont Chateau Lake Louise must collect SOCAN fees and Re:Sound for groups having functions with music in the hotel.
SOCAN fee charges shall apply to each function with music as per the following tariff No. 8 schedule.
With Dancing
1–100 Guests: $44.13*
101–300 Guests: $63.49*
RE:SOUND fee charges shall apply to each function with music as per the following schedule.
With Dancing
1–100 Guests: $9.25*
101–300 Guests: $13.30*
*All fees are subject to 5% GST
Please note that the hotel reserves the right to control the volume of music at all times if guest complaints are registered. Please consult your Wedding Specialist for details on music policy.
The outdoor ceremony includes an indoor weather alternative location which is included in the rental fee. Location of an indoor weather alternative is at the hotel's discretion and subject to change based on availability. The earliest time for an outdoor ceremony is 11:00 AM. Please allow a minimum of one hour for ceremony set-up. The weather call for an outdoor ceremony will be made with your Wedding Specialist on the day of the ceremony: at 8:00 AM for morning ceremonies and 11:00 AM for afternoon ceremonies, based on weather conditions. Please note that once a weather call is made, the ceremony plans cannot be changed.
Winter outdoor weddings will be subject to an additional snow shoveling charge and weather-dependent safety assessments.
Tossing of rose petals is allowed as long as they are cleaned up after the ceremony, otherwise a $100 clean-up fee will apply.
The following items are not permitted: confetti, birdseed, rice, live butterfly, or dove release.
Parking is available in the public parking lot (adjacent to the hotel) free of charge on a first-come first-served basis. We kindly reserve hotel parking for registered in-house guests. Since the Lake Louise area experiences a high volume of day visitors in the summer months and special event weekends, we highly recommend allowing ample time for guests to arrive prior to the ceremony. Your Wedding Specialist is available to discuss alternative transportation options.
Our talented team of pastry chefs can create a beautiful wedding cake for your special day. We can also replicate a design of your choice and provide a customized quote based on the design requested and the number of servings.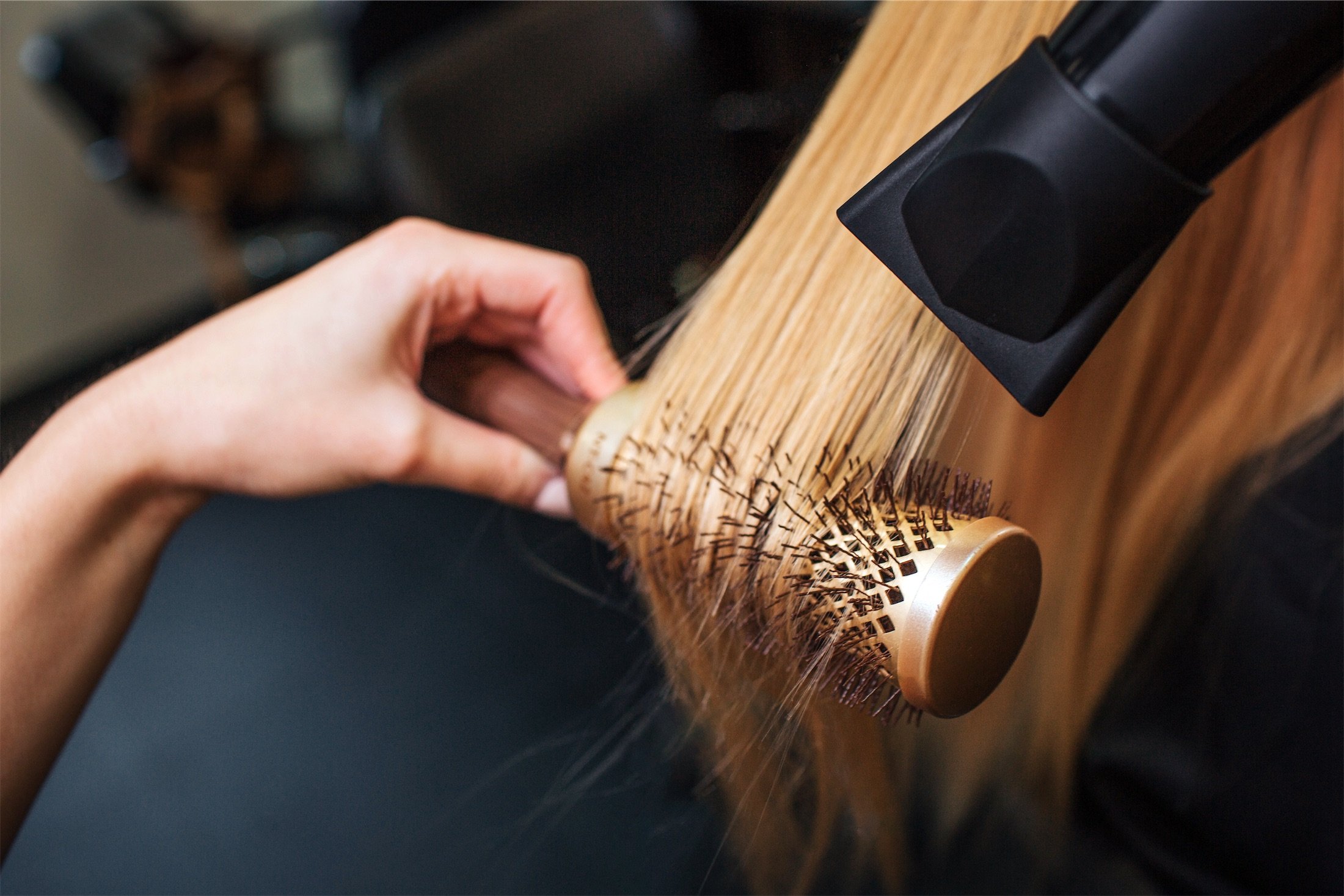 Hair & Makeup Services
Backed by expert knowledge, outstanding technique, and gentle character, our team of professionals specialize in more than 20 treatments and services, including hair, makeup, and waxing services.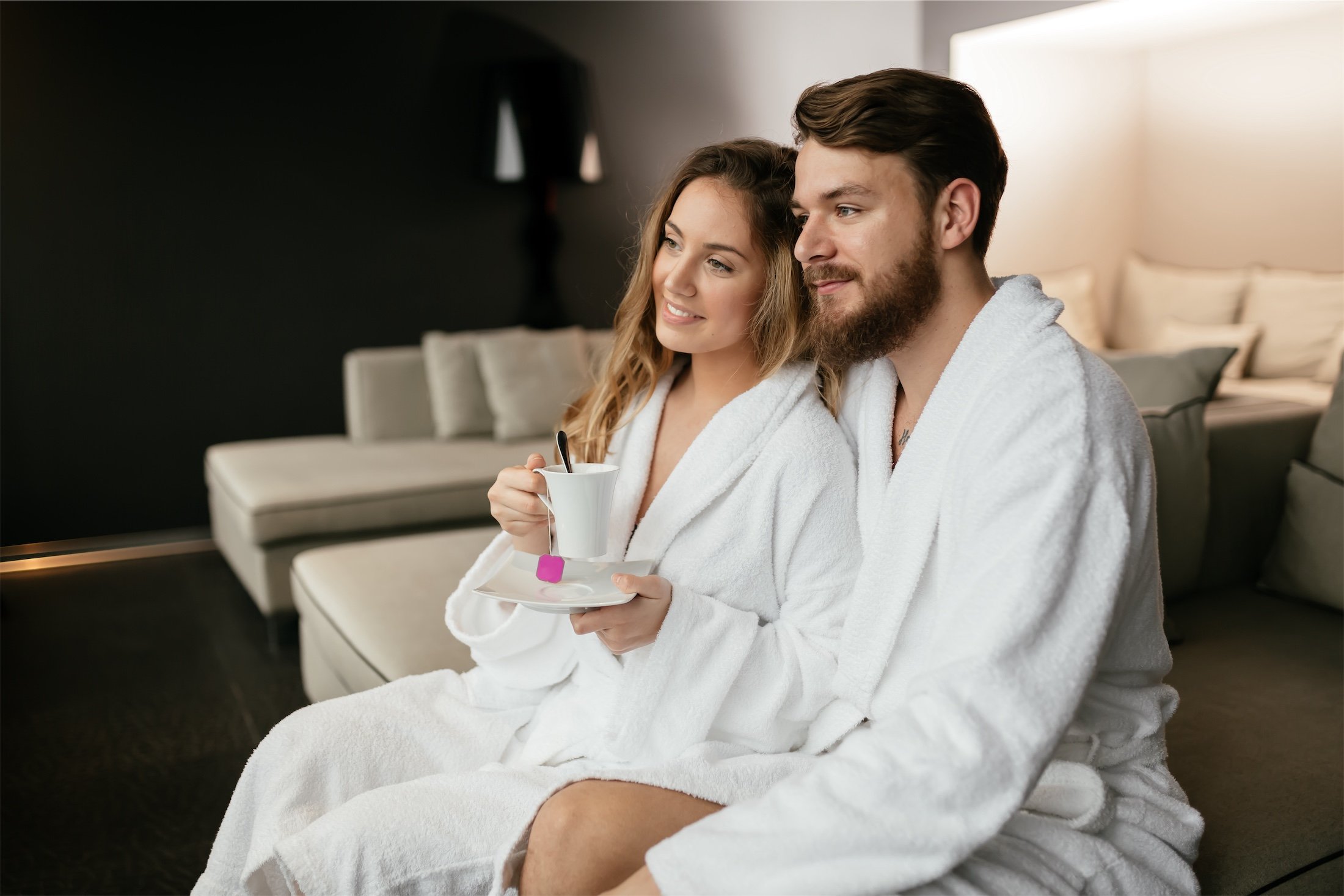 Spa Bliss
Make the day even more special with serene spa treatments for you and your guests. Discover a greater level of connection at Fairmont Spa.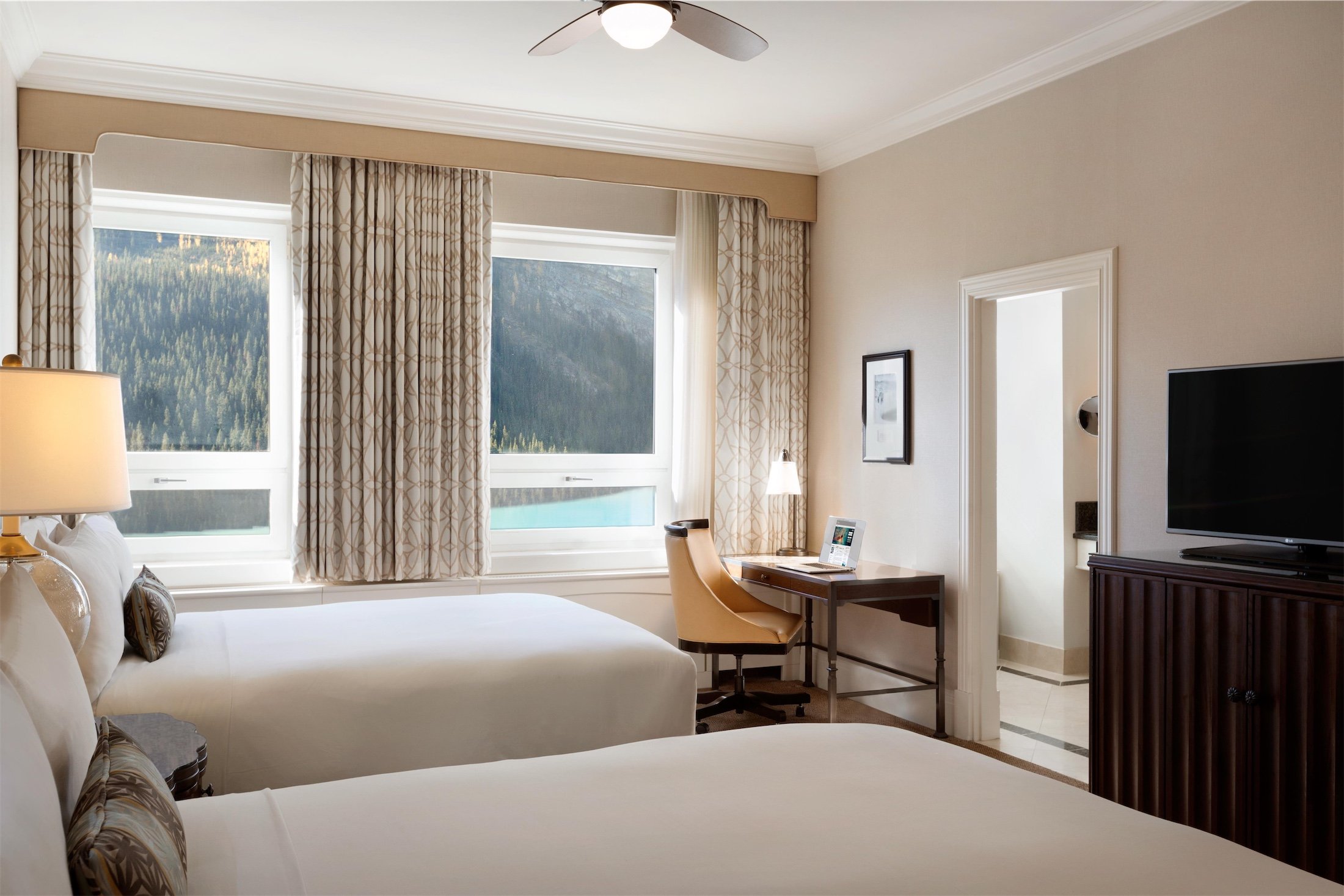 Lake Louise Luxury
Bring together all the most important people in your life and host them in charming alpine comfort. Explore our accommodations to find the perfect stay for your wedding guests.