Wine & Dine
Untamed – A Signature Whisky by Fairmont Chateau Lake Louise
Fairmont Chateau Lake Louise has launched a unique beverage offering exclusively available at the resort. You can now enjoy Untamed – a Signature Whisky either neat or in one of 3 specialty cocktails.
Nils Schabert, regional manager of mixology for Fairmont Hotels & Resorts in Canada's Western Mountain Region created this whisky, in partnership with Park Distillery in Banff, to give our guests a unique and local offering. It is 100% Canadian Rye and is the only whisky to be aged in Banff National Park. We spoke with Nils to find out the inside scoop on this and the inspiration behind it's name.
Chateau Lake Louise: What was the process for selecting the whisky?
Nils Schabert: To begin I tasted all eight barrels of raw 75% proof whisky that Park Distillery had already aged. After selecting the perfect barrel I began the process of diluting it down to the 45% proof of the final product.
Chateau Lake Louise: What do you use to dilute the whisky?
Nils Schabert: We use water to dilute the raw whisky. It comes from six glaciers high in the Rocky Mountains and gains minerality as it travels down the Bow River, past us here at Fairmont Chateau Lake Louise down to Park Distillery in Banff.
Chateau Lake Louise: What is the meaning behind the name Untamed?
Nils Schabert: The name "untamed" represents the wild area that envelopes Lake Louise and the Chateau. The name stands for strength, confidence and the untamable nature that surrounds us.
Chateau Lake Louise: Why the symbol of the horse?
Nils Schabert: Horses are an important symbol of the history of the area. Not only were they necessary to explore this area by making the first trails and bringing people up to the lake but also indispensable when building our worldwide renowned Fairmont Chateau Lake Louise.
The symbol of the horse combines the history of Lake Louise with our everlasting dedication to explore new ways of making our guest's stay a true experience.
Chateau Lake Louise: Where can you get this whisky?
Nils Schabert: Untamed is sold exclusively at Fairmont Chateau Lake Louise, either as a dram or in three unique cocktails, in either Alpine Social or Fairview Bar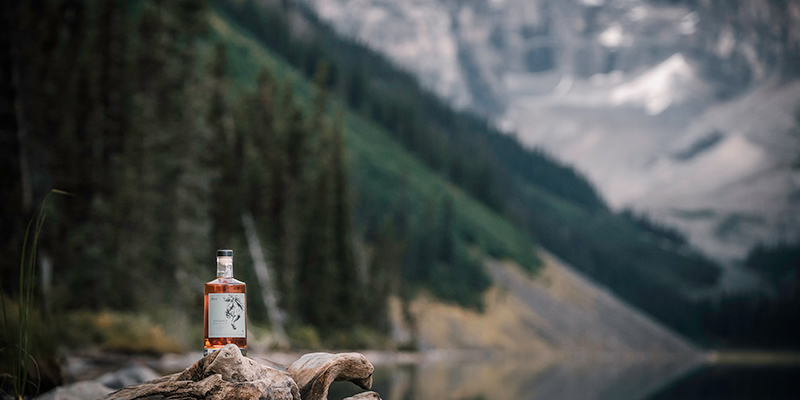 Untamed – Tasting Notes
Nose: Candied orange rind with subtle notes of dark chocolate, black pepper and overripe plum
Palate: Strong cinnamon spice and wildflower honey with green fennel and crabapple
Finish: Leather and tobacco leaf with a strong lasting choke cherry mulled wine
Best Served with: A side of water to open it up, or over ice.
Best Paired with: Steak, charcuterie or dark chocolate
---
Three unique cocktails, one thing in common, our signature whisky, Untamed.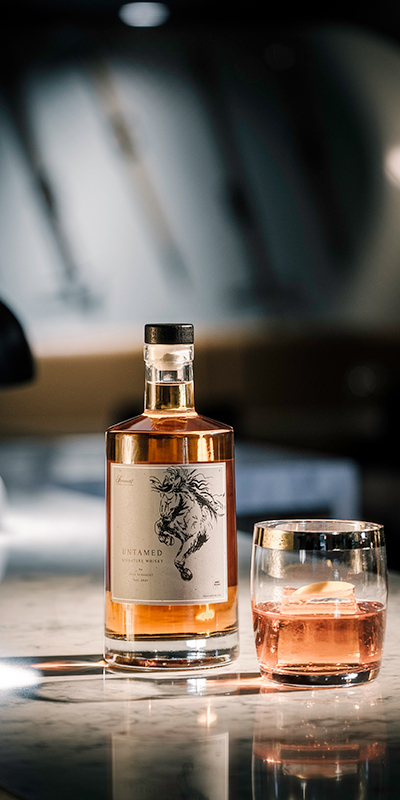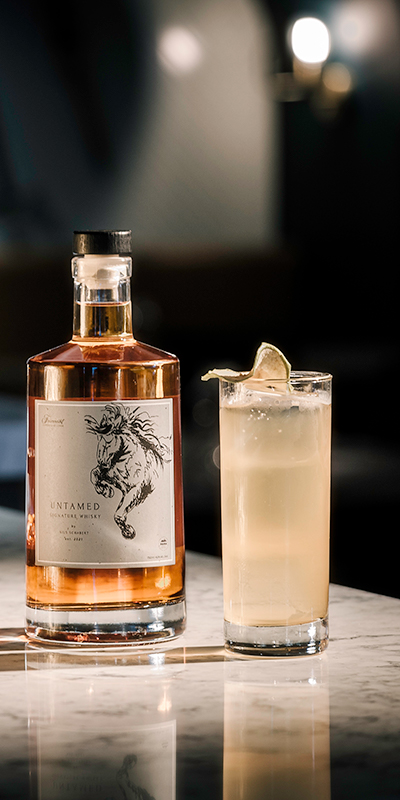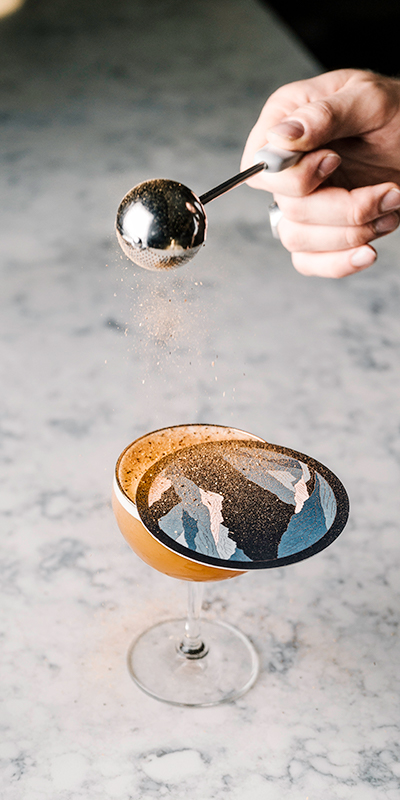 Untamable | Alpine Social
Ingredients
1 oz Untamed Rye Whisky
½ oz Amaro Nonino
¼ oz Select Aperitivo
¾ oz La Quintinye Extra Dry Vermouth
Preparation
Stir in mixing glass
Strain into Rocks Glass over King Cube
Garnish: Lemon Zest
Saddleback | Alpine Social
Ingredients
2 oz Untamed
½ oz Maple Syrup
½ oz Lemon Juice
Top with Backcountry Blonds Ale
Preparation
Build in Highball glass
Top with our Backcountry Blonde Ale & give it a gentle stir
Garnish with Dehydrated Green Apple disk
Diamond Hitch | Fairview Bar
Ingredients
1½ oz Untamed Whisky
¾ oz Togarashi Syrup
1 oz Lemon Juice
½ oz Banana
¼ oz Aperol
1 Egg White
Preparation
Dry Shake (without ice) followed by Wet Shake (with ice)
Double Strain into Coupe
Garnish: Half-moon Togarashi-Hibiscus Crystals on Foam
For more on our exciting Food & Beverage offerings visit our Wine + Dine inspiration page.
---
Book your stay at Fairmont Chateau Lake Louise Now
Find the best deals to visit us at the best time of the year!